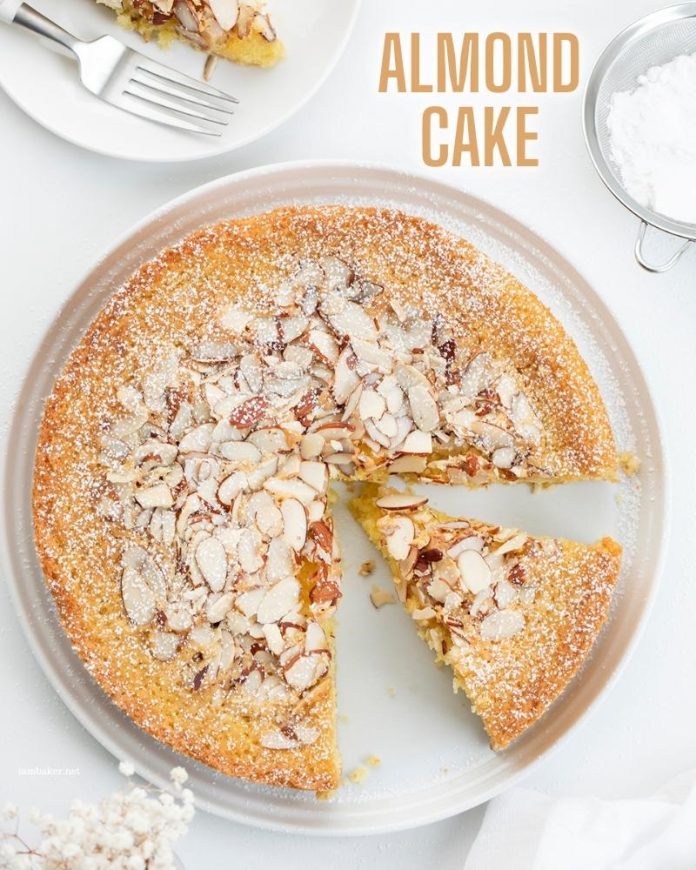 Almond Cake is a moist, soft cake with a rich almond flavor and topped with sliced almonds for a nutty crunch. No glaze or frosting is needed, this cake is delicious on its own.
Almond Cake
Almond cake is a simple round cake made with almond paste, almond extract and lots of almonds. It is delicious on its own, but can also be served with confectioners' sugar.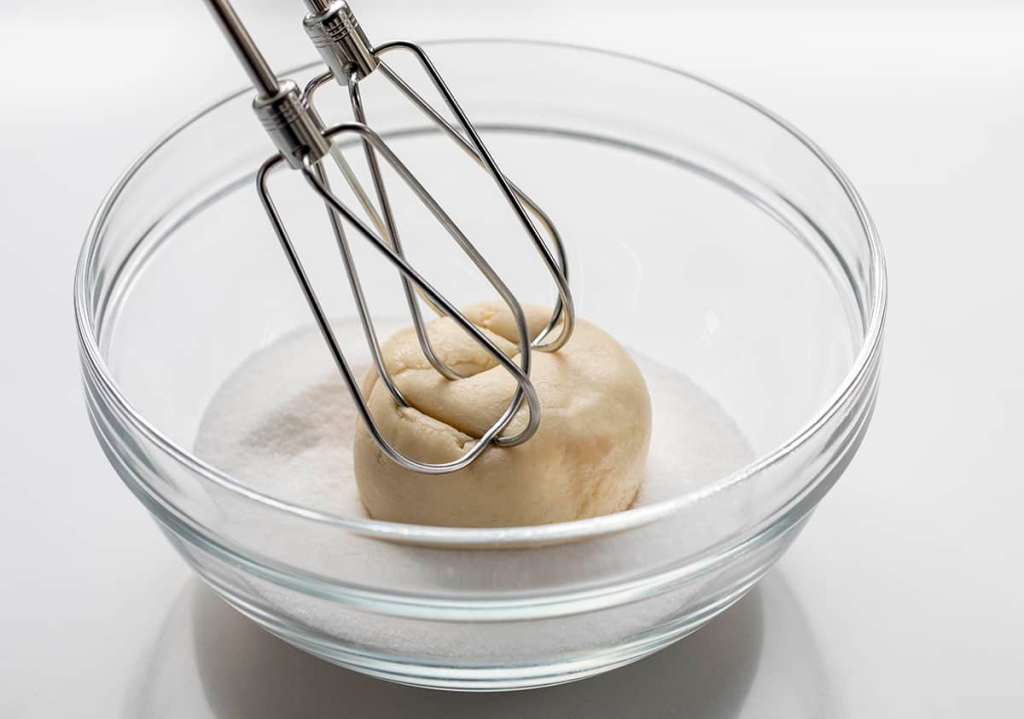 Ingredients.
Flour : This recipe calls for 1 cup of all-purpose flour. You can also use gluten-free flour if you wish, but this recipe does not test it.
Almond paste : Always use almond paste in this recipe, not marzipan. It's easy to confuse the two, but the paste is best for baking.
Almond flavoring : of course, almond flavoring is added to add flavor
Almonds : Look for sliced almonds to place on top of the cake. (Sliced almonds on top of the cake can be left out, but we like their flavor and nutty crunch.)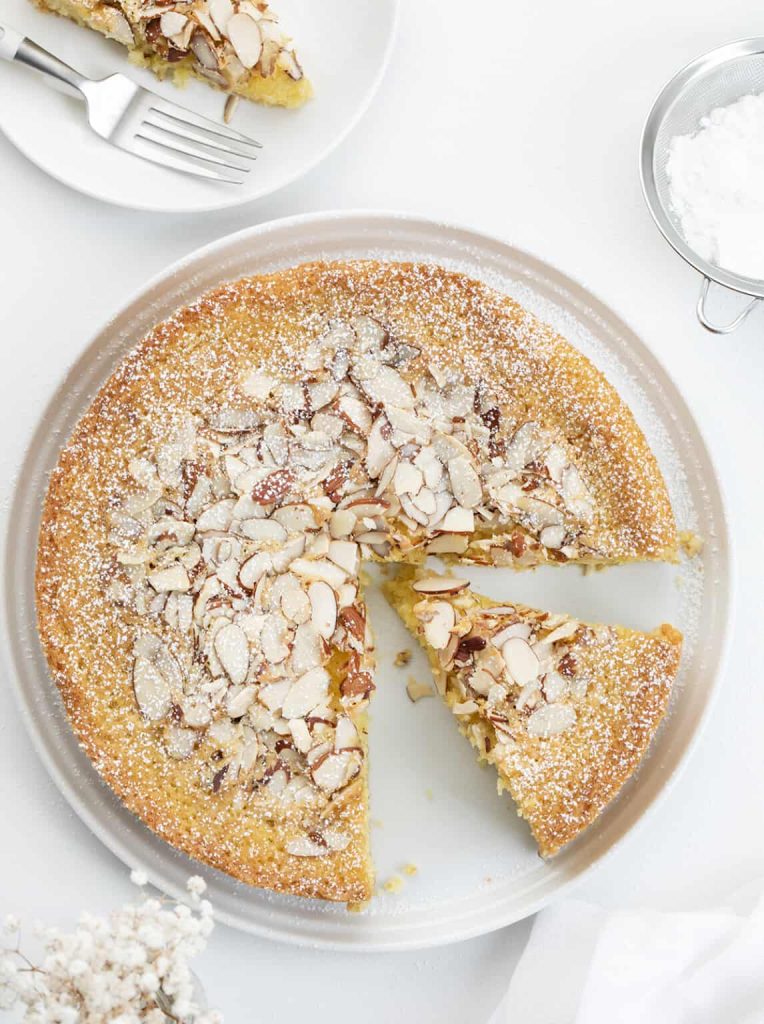 What about optional toppings?
As mentioned above, you can never go wrong with a little confectioners' sugar sprinkled on top of a cake. But there are many more delicious toppings to choose from. Here are a few of my favorites
Whipped cream
Ice cream
Fresh fruit
But you don't need any toppings – the cake is still delicious.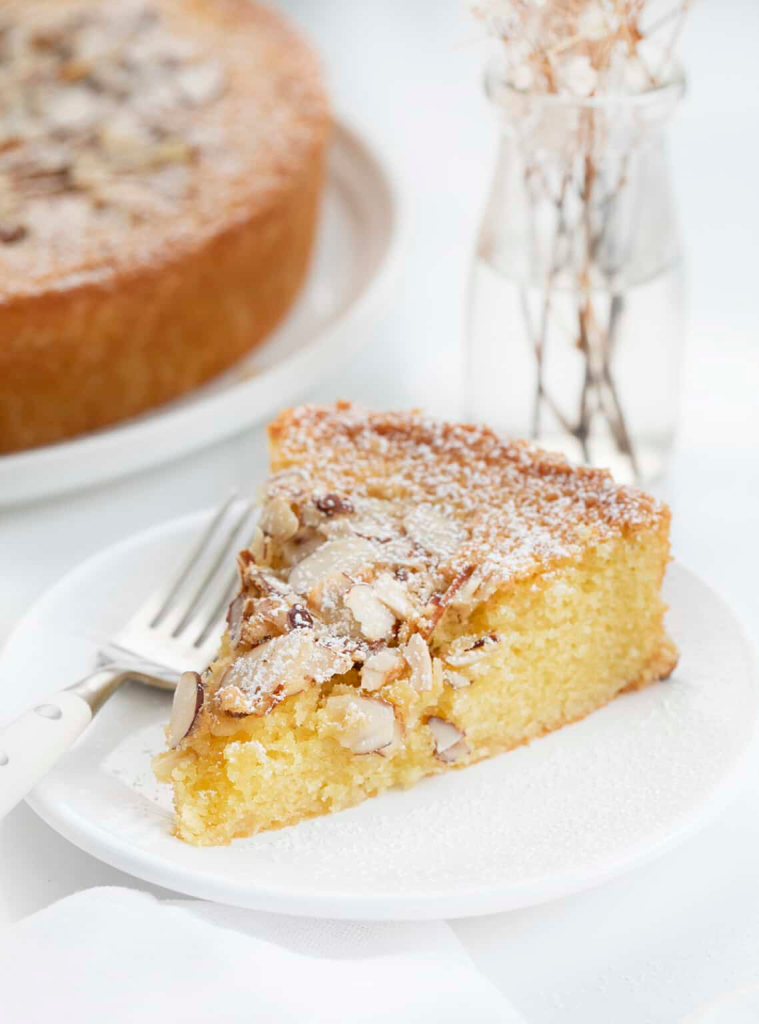 How to store almond cake
This cake can be stored at room temperature in an airtight container for up to three days; it's definitely still delicious after a few days.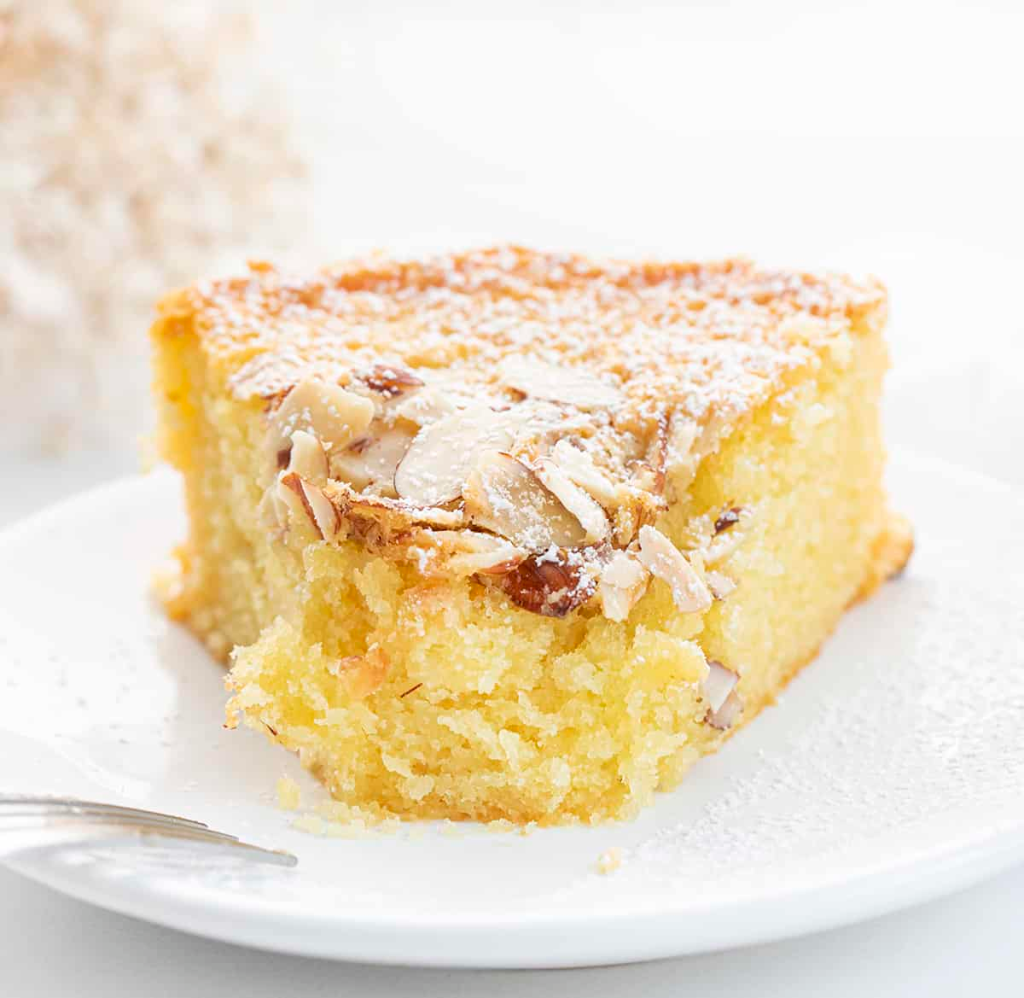 Can this cake be frozen?
Yes!!! In fact, this cake can be frozen very well. First, let the cake cool completely. Next, wrap it in plastic wrap, and then in aluminum foil. Label and date it, and it will keep in the freezer for three months. It will keep in the freezer for three months. When you are ready to eat it, defrost it in the refrigerator.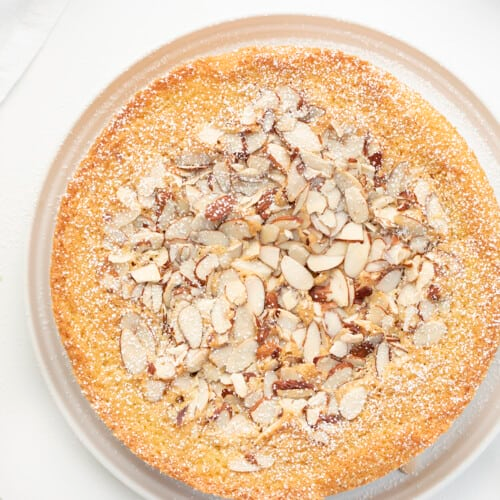 Almond Cake
Prep Time : 10 mins
Cook Time : 50 mins
Total Time :1 hr
Almond Cake is a dense, moist cake with a rich almond flavor and topped with sliced almonds for a nutty crunch.
Ingredients
1 cup (125 g) all-purpose flour
1 teaspoon baking powder
¾ teaspoon kosher salt
⅔ cup (7 ounces) almond paste
1 cup (200 g) granulated sugar
¾ cup unsalted butter, room temperature
¼ teaspoon almond extract
4 large eggs, room temperature
½ cup (46 g) sliced almonds
confectioners' sugar, for dusting, optional
Instructions
Preheat the oven to 325°F. Lightly spray a 9-inch round cake pan with nonstick cooking spray and line the bottom with parchment paper. Set aside.
In a medium bowl, whisk together the flour, baking powder, and salt. Set aside.
In a large mixing bowl using a hand mixer on medium-high speed, beat together the almond paste and sugar until small crumbs form.
Add butter and continue to beat the mixture until light and fluffy.
Add the almond extract and the eggs, one at a time, fully combining between each addition.
Add dry ingredients to the wet ingredients and mix until just combined, making sure not to overmix the batter.
Pour the batter into the prepared baking dish, smoothing the top. Sprinkle sliced almonds evenly over the top* and bake for 45-50 minutes, or until a toothpick inserted in the center comes out mostly clean, but a few crumbs are okay.
Allow the cake to cool completely before dusting with confectioners' sugar (if using), cutting, and serving.
Notes
*Be sure to sprinkle the almond slices all the way to the edge. This cake does rise up and the almonds will move towards the center as it bakes.
Nutrition
Course : Dessert
Keyword : Almond Cake
Servings : 10
Calories : 402