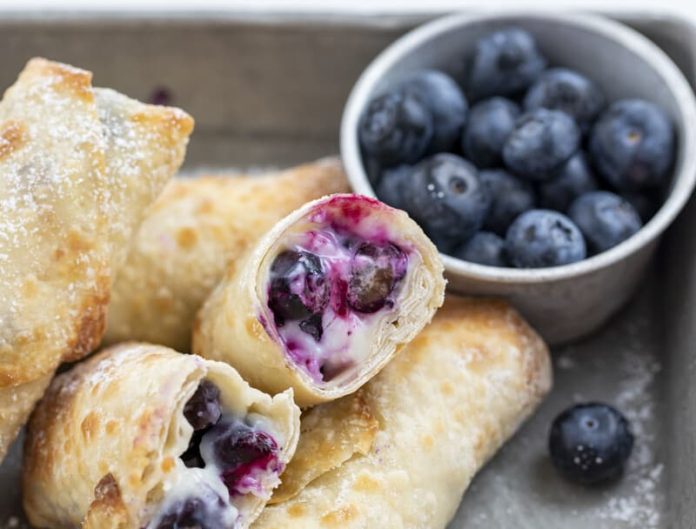 PREP TIME : 15 MINS
COOK TIME : 10 MINS
TOTAL TIME : 25 MINS
Blueberry cheese egg rolls are egg rolls filled with a mixture of cream cheese and fresh blueberries, then air-baked to a crisp golden brown.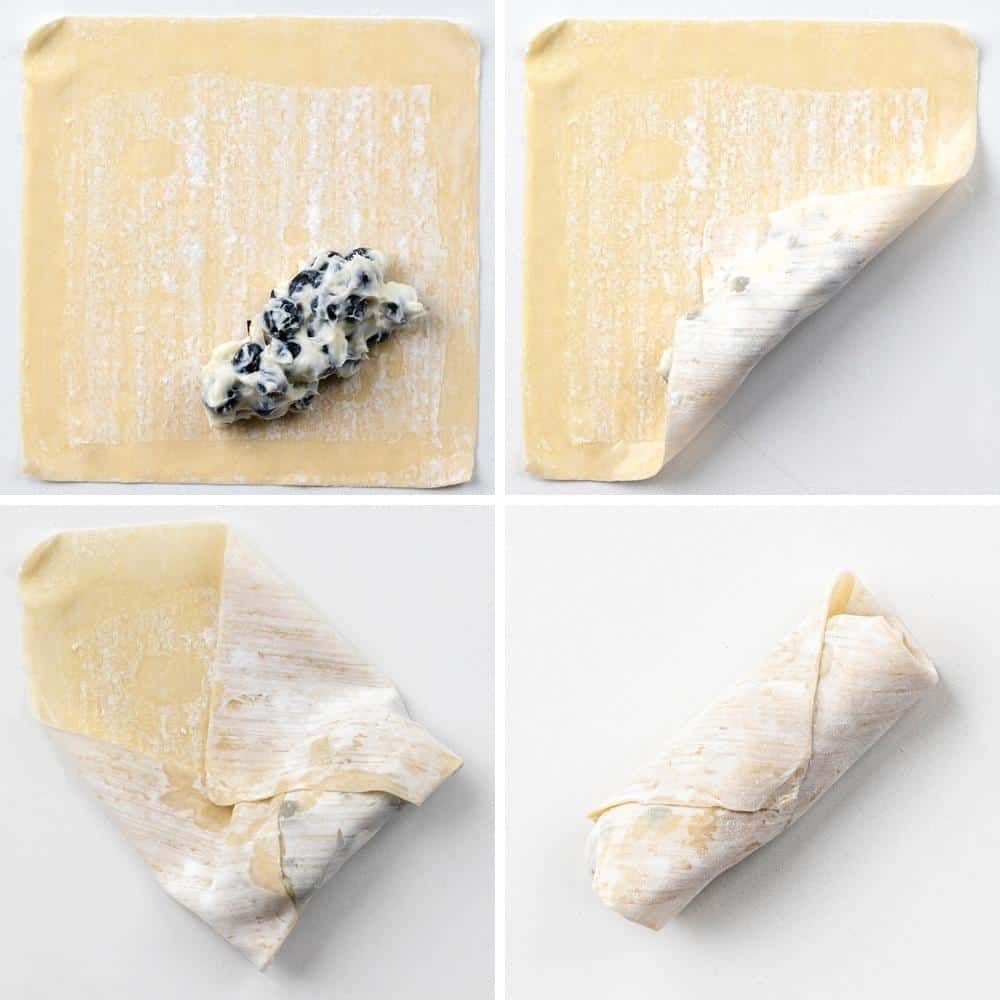 Ingredients
▢8 ounces cream cheese, room temperature
▢½ cup (100 g) granulated sugar
▢1 teaspoon lemon juice
▢3 cups (444 g) fresh blueberries
▢12 egg roll wrappers
▢water, for wetting the edges of the egg roll wrappers
▢confectioners' sugar, for topping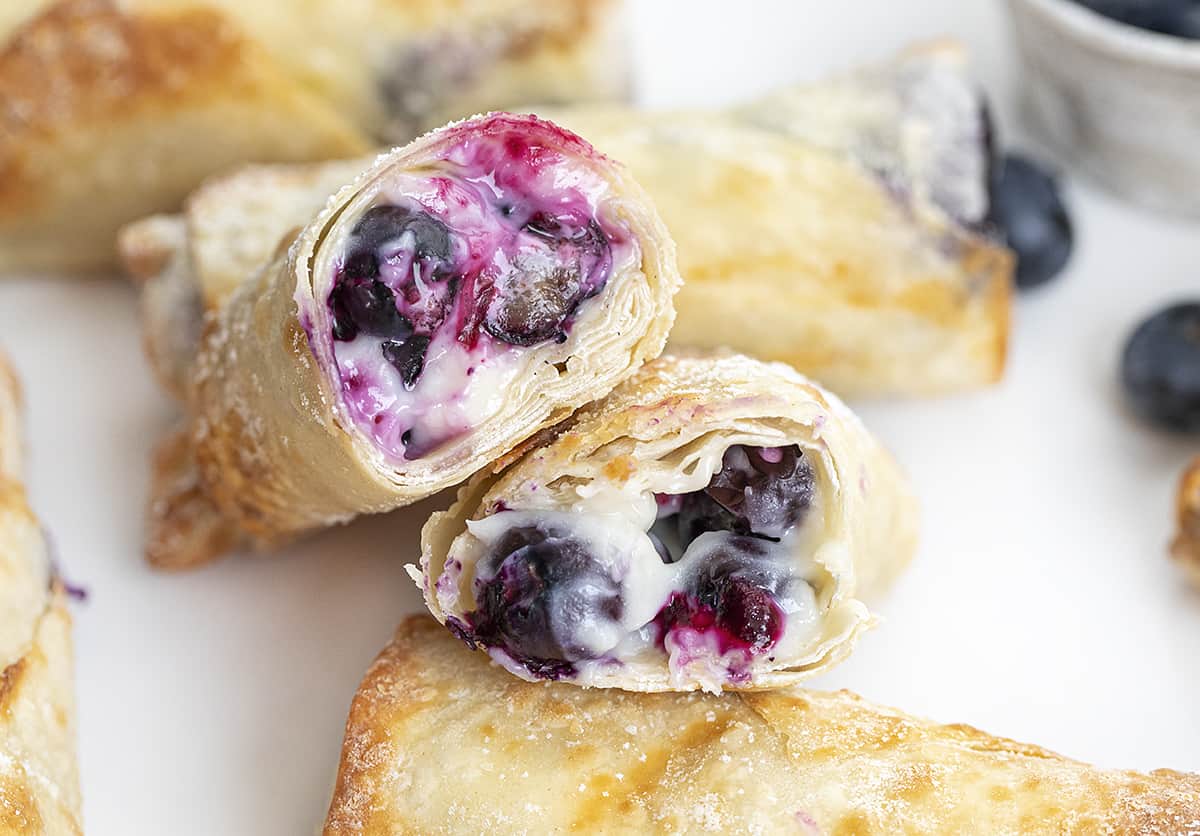 Instructions
To a medium mixing bowl, add cream cheese, sugar, and lemon juice. Using a hand mixer on medium speed, beat ingredients together until smooth and creamy. Fold in the blueberries.
On a clean work surface, set out the egg roll wrappers. Working one at a time, top each wrapper with about 2-3 tablespoons of the cream cheese mixture.
Use water to wet the edges of the egg roll wrapper and then tightly roll the egg roll wrapper around the cream cheese mixture.
To roll, first, fold up the bottom corner to just over the cream cheese mixture. Roll once to fold in the cream cheese mixture.
Second, fold in the right and left corners of the wrapper to the center, lightly pressing to seal. (You may need to add more water to the edges and corners to help the wrapper stay folded.) It should now look like an open envelope.
Continue rolling until the filling is fully wrapped inside of the egg roll. Press to seal the edges.
Spray or brush the outside of the egg roll with cooking oil.
Air Fry at 400°F for 4-5 minutes, or until golden brown, flipping halfway through. You may need to work in batches, depending on the size of your air fryer.
Transfer to a plate to cool.
Dust with confectioners' sugar right before serving.
Notes
Oven and Frying instructions are written in the post.
Nutrition
Course: Dessert
Keyword: Blueberry Cheesecake Egg Rolls
Servings: 12
Calories: 220