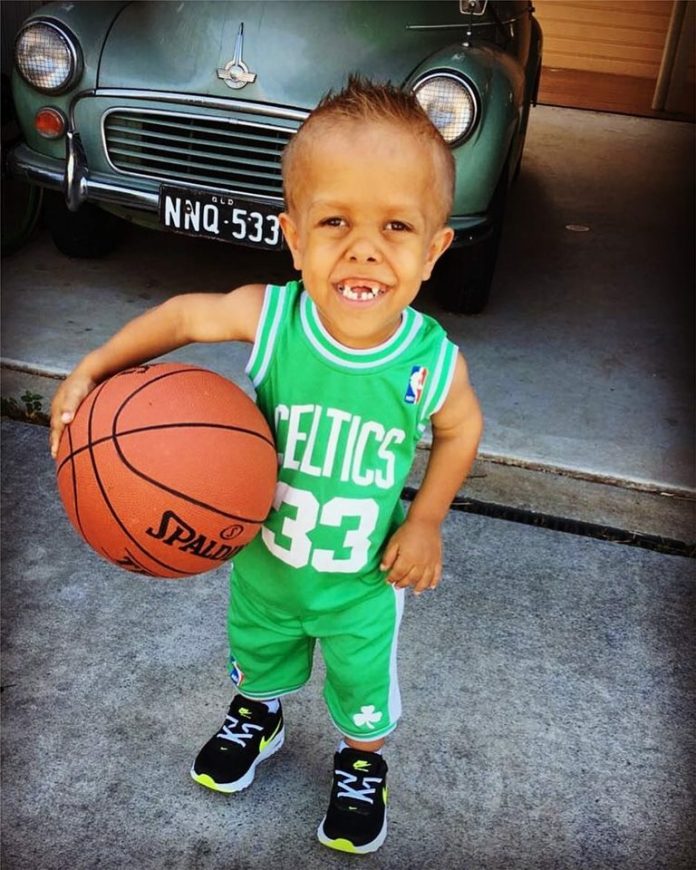 A stand-up comedian has raised almost $150,000 to send a boy who was bu*lie-d over his dwarfism to Disneyland. Brad Williams set up a GoFundMe page for little boy-Bayles on Thursday after the boy's mother shared a video of him saying he wanted to leave this space.
Mr Williams, who also has dwarfism, wrote: 'I'm setting up this GoFundMe to let boy know that this will not be excepted and that he is a wonderful human being who deserves joy.'I want to fly cute boy and his mother to America, get them a nice hotel, and bring them to Disneyland. This isn't just for my boy, this is for anyone who has been suffering from this in their lives and told they weren't good enough.
Let's show Qua-den and others that there is good in the world and they are worthy of it. Mr. Williams said that if too much is donated the excess would be given to charities for working for this cause. By Thursday morning the page already had 6,500 donors.Boys mother Yarraka, from Brisbane, shared the Emotional video on Wednesday after picking him up from school.
The schoolboy, who has the most common type of dwarfism – told his mother: 'Give me a rope, I want to nothing myself. In the video, which has been viewed more than 3 million times, the emotional boy also said: 'I just want to va-nish myself in the heart… I want someone to help me. Since sharing the video, Ms Bayles has been filled with kind messages of support from friends and strangers alike.
The Indigenous All Stars NRL team reached out to the family, inviting Boy to walk them onto the pitch on Saturday night. They will take on New Zealand Maori Kiwis at CBUS Super Stadium on the Gold Coast. The nine-year-old was clicked snaps with NRL star Latrell Mitchell, who donned a South Sydney Rabbitohs jersey after signing with the club for the 2020 season. Ms Bayles shared the video publicly on Facebook in a bid to raise awareness about this and she said she normally tries to keep moments such as invisible but felt she had been left with no choice but to go public.
CLICK NEXT PAGE BELOW TO CONTINUE READING …