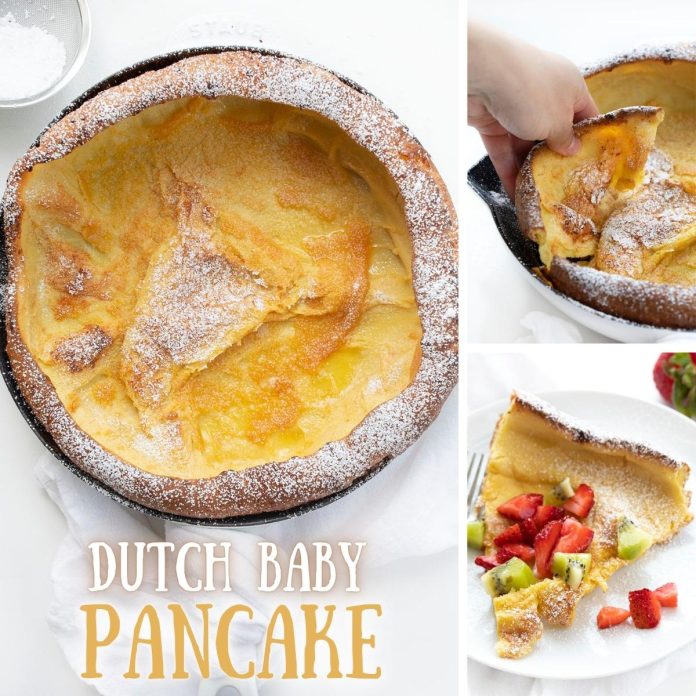 Dutch baby pancakes, also known as German pancakes or puff pancakes, are like crepes, pancakes and puffs all rolled into one. They are the perfect sweet treat for breakfast or brunch.
What are Dutch baby pancakes?
Dutch baby pancakes are plate-sized pancakes that expand while cooking and are slightly thinner and lighter than traditional pancakes. They are cooked in a heat-resistant pan or skillet, so you don't have to take the griddle out and have the batter splatter everywhere. The batter should also be blended in a blender or food processor to ensure a smooth texture.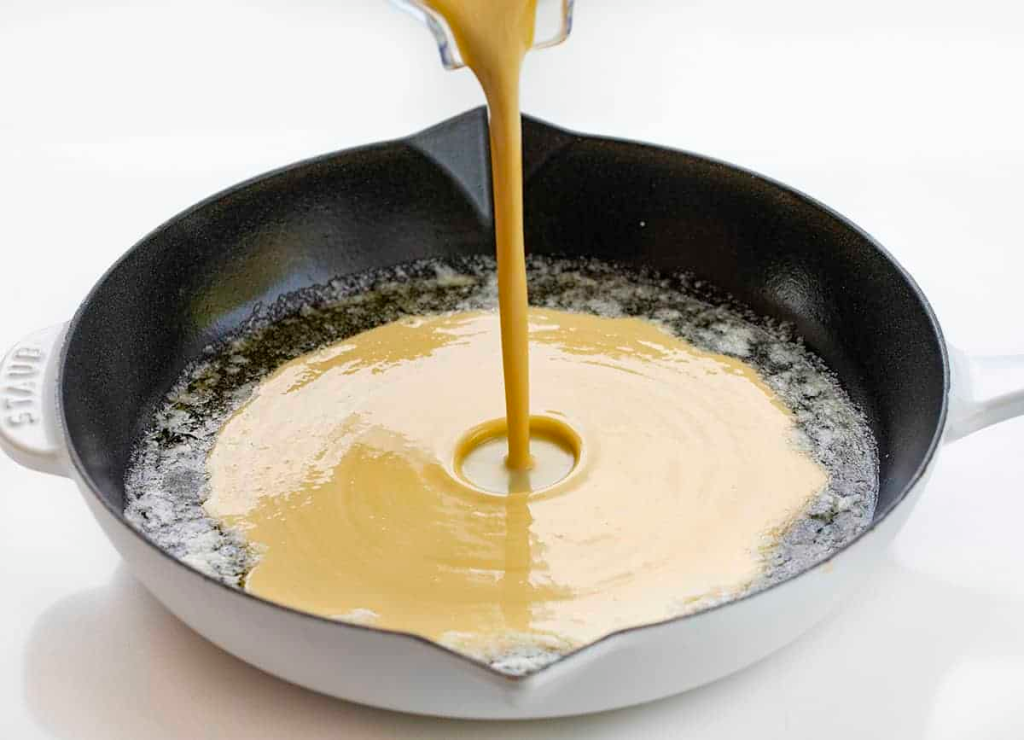 Ingredients for Dutch Baby Pancakes
Eggs and milk : Bring the eggs and milk to room temperature. The eggs together with the milk create steam that expands the pancakes. The recipe does not contain expansion agents.
Flour : All-purpose flour is used in this recipe.
Sugar : Granulated sugar is used for the dough. However, you can sprinkle confectioners' sugar on top of the pancakes when you eat them so they will be slightly sweeter.
Vanilla : Vanilla extract adds sweetness to the batter.
Butter : You can use salted or unsalted butter in this recipe. I used salted butter.
Dutch Baby Pancake Batter
The first step is to make the pancake batter. After mixing it all together, let it rest for 20-25 minutes to get better results. Resting gives the flour time to better absorb the liquid, which results in a better texture. Place the eggs, milk, flour, sugar and vanilla in a blender or food processor. Set aside while the pan heats up. If you don't have a mixer, you can mix the batter by hand. However, you may not be able to remove all the lumps.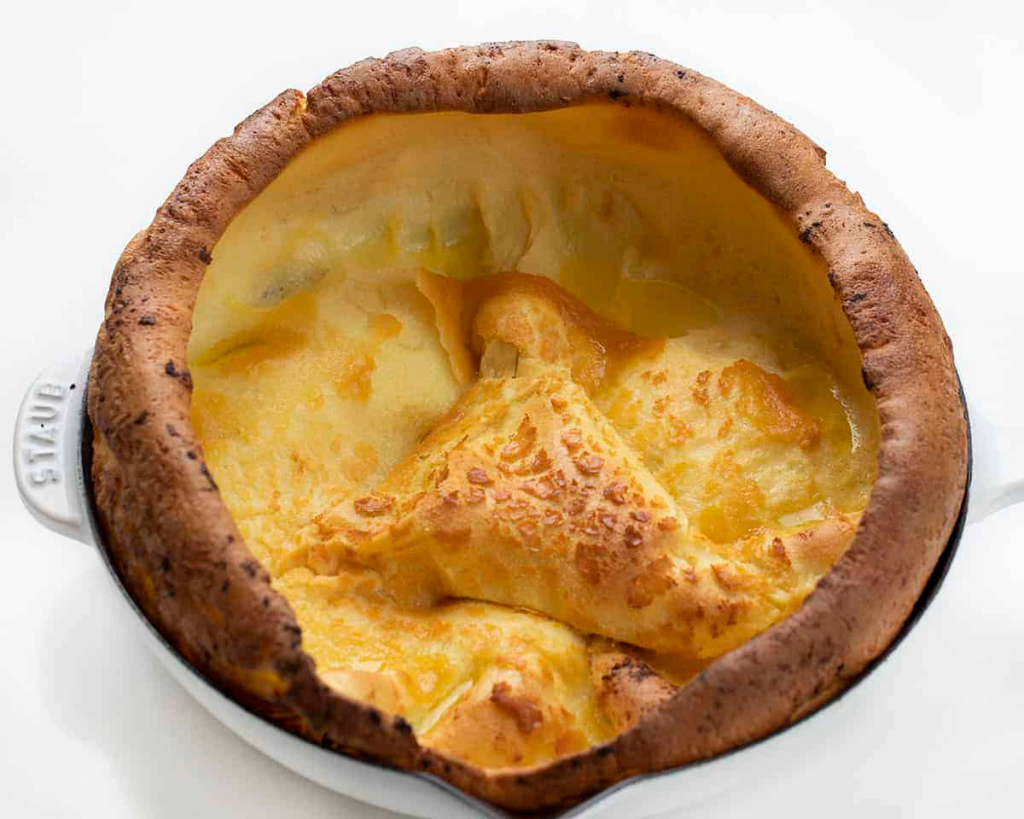 Heat the pan.
Whether you are using an ovenproof pan or an ovenproof skillet (or pie plate), it must be heated before adding the batter. The heat in the pan will make the edges of the pancake crisp and puff it up. If the pancake does not puff up, the pan may not be hot enough.
To heat the pan, first add butter to the pan (or skillet used). Place the pan and butter in a cold oven. Next, preheat the oven to 425° F. By heating the pan and oven together, the butter will also melt.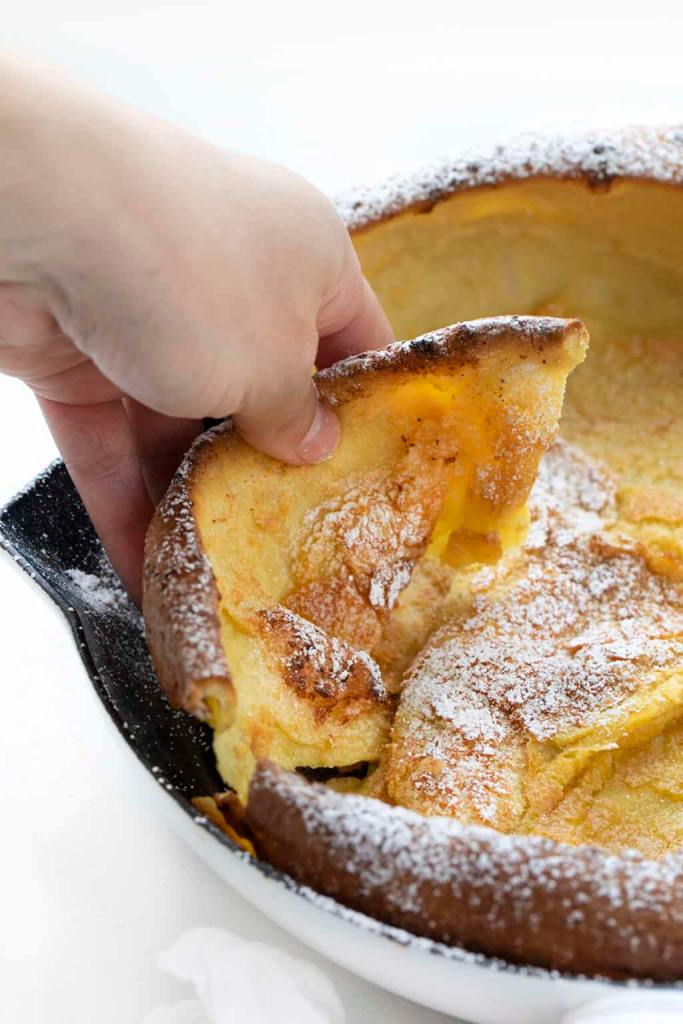 How to Serve Dutch Baby Pancakes.
These pancakes can be served in a variety of ways for breakfast, brunch or any time. The easiest is to sprinkle a little confectioners' sugar on top of the pancakes after they are removed from the oven. Cut into bite size pieces and serve.
You can also add a variety of toppings to your Dutch baby pancakes. Try adding your favorite syrup, fresh fruit, jam, preserves, cinnamon, sugar, peanut butter or nut butter. Don't forget the homemade whipped cream! I think a 9-inch pancake is two servings, but honestly, you could eat the whole thing.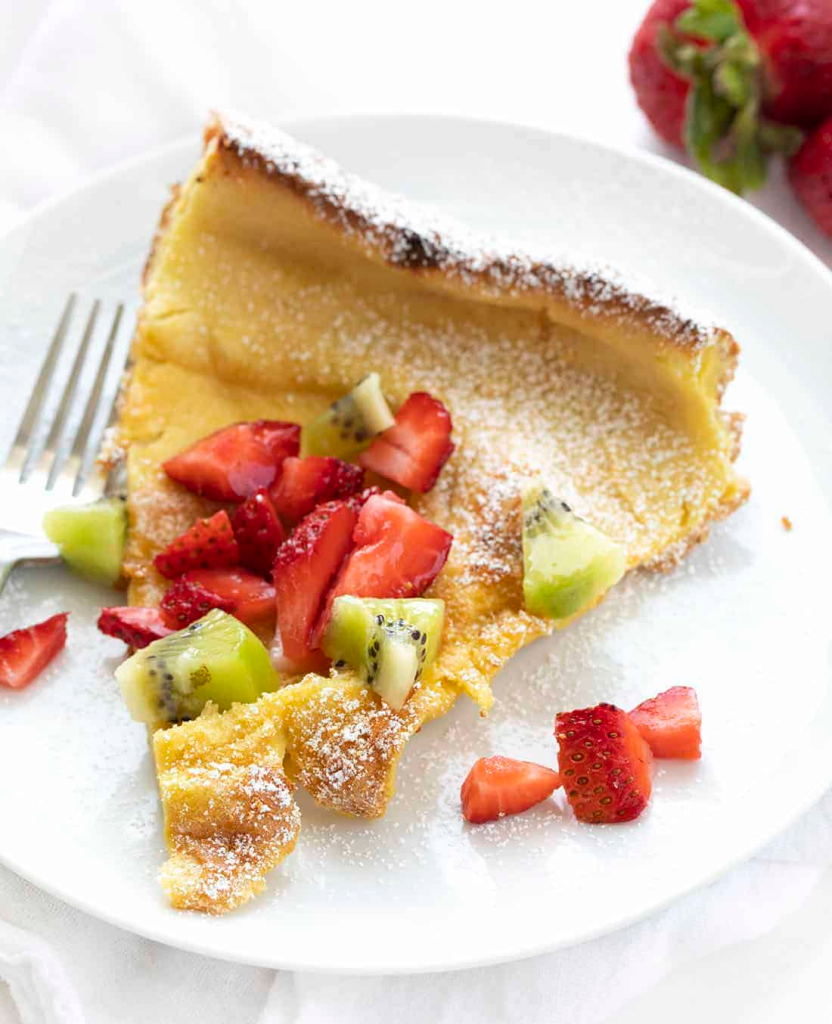 CLICK NEXT PAGE BELOW TO CONTINUE READING …