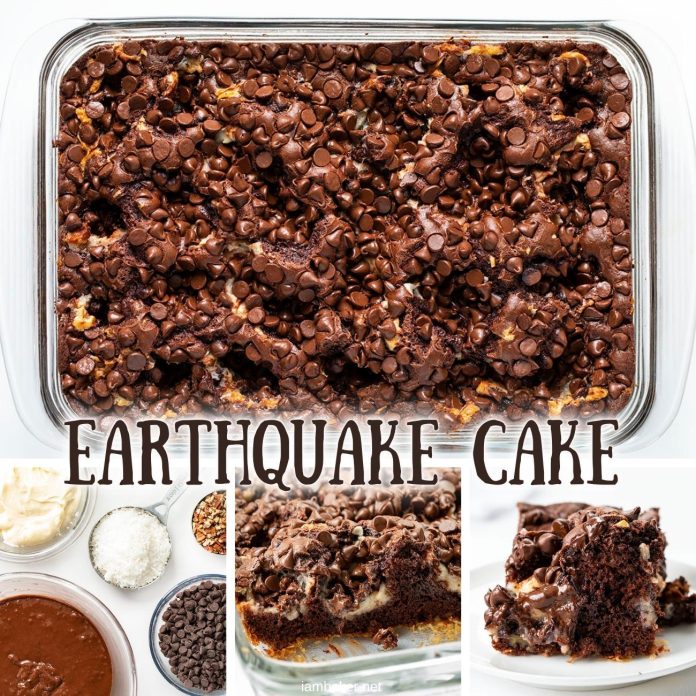 Rich in chocolate, pecan and coconut flavors, each bite of this sticky, rich and delicious earthquake cake is an explosion of flavor.
Earthquake Cake
I love cakes like this one with instructions to throw in everything but the kitchen sink. This "Earthquake Cake" is, as the name implies, a very classic cake. It is similar to a bin cake . but it gets its name from the cracks, crevices, and valleys in the top when it is baked.
It has a gooey tunnel around it and is filled with chocolate and cream cheese surprises. It looks like an ordinary cake, but with every bite, cream cheese is mixed with melted chocolate chips, coconut, and pecans.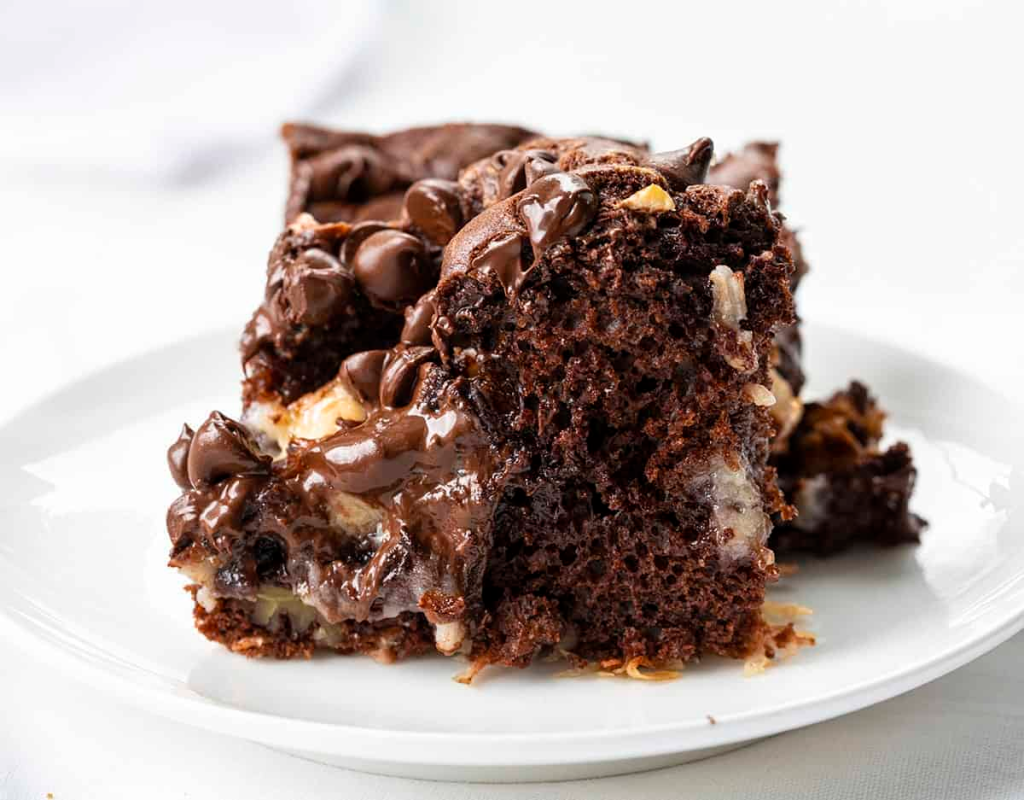 Earthquake Cake Recipe
This earthquake cake is made with lots of chocolate. The variety of flavors in each bite will keep you coming back for more.
Ingredients (all recipes below)
Chocolate cake mix – make cake batter according to box instructions
shredded coconut
Chopped pecans
Cream cheese, room temperature (set aside for 15 minutes)
Butter, melted
Confectioners' sugar
Vanilla essence
Salt
Chocolate chips – you can substitute white chocolate chips if you like. (I think adding any candy flakes would be fun and delicious).
Chocolate ice cream (optional)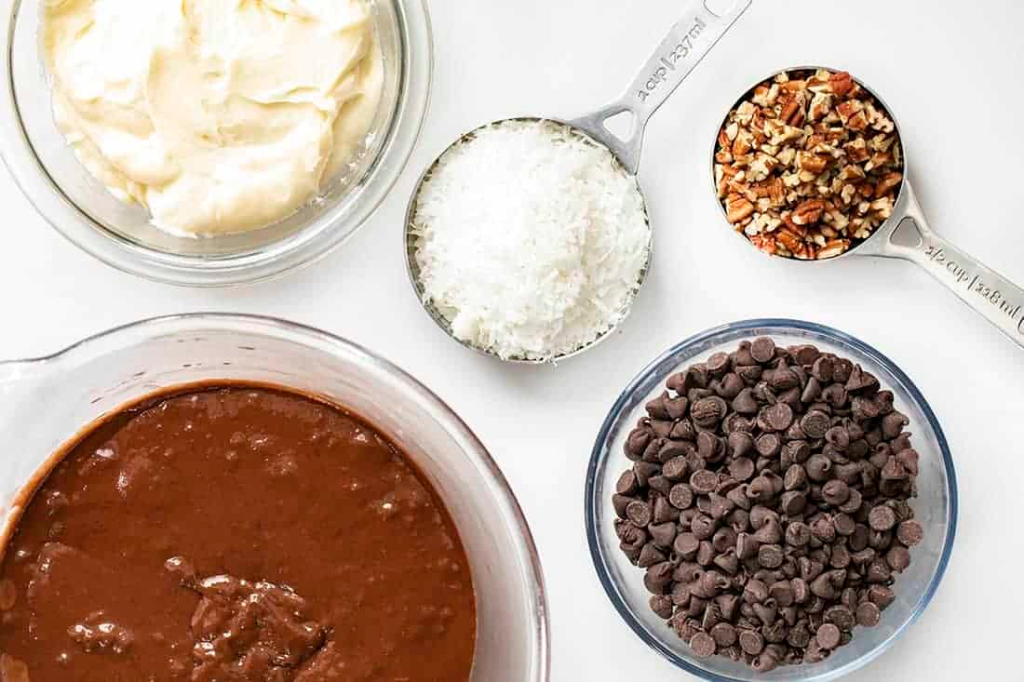 How to Make Earthquake Cake
This earthquake cake is very easy to make and, as the name implies, bursting with flavor. So, preheat your oven to 350°F, prepare a 9 x 13-inch pan, spray it with nonstick spray, and get out the necessary ingredients.
First, prepare the cake mix according to the instructions on the box.
Next, sprinkle the bottom of the prepared baking pan with shredded coconut and pecans.
Pour the cake batter over the coconut and pecans. Set aside.
Meanwhile, in a large bowl, combine cream cheese, melted butter, powdered sugar, vanilla, and salt. Mix with a mixer until combined.
Spread cream cheese mixture over cake batter.
Top with chocolate chips and bake for about 50 minutes or until center is set. (To check if the cake is set, tap the pan to see if the center of the cake wobbles.)
Top the cake with chocolate ice cream, or ice cream.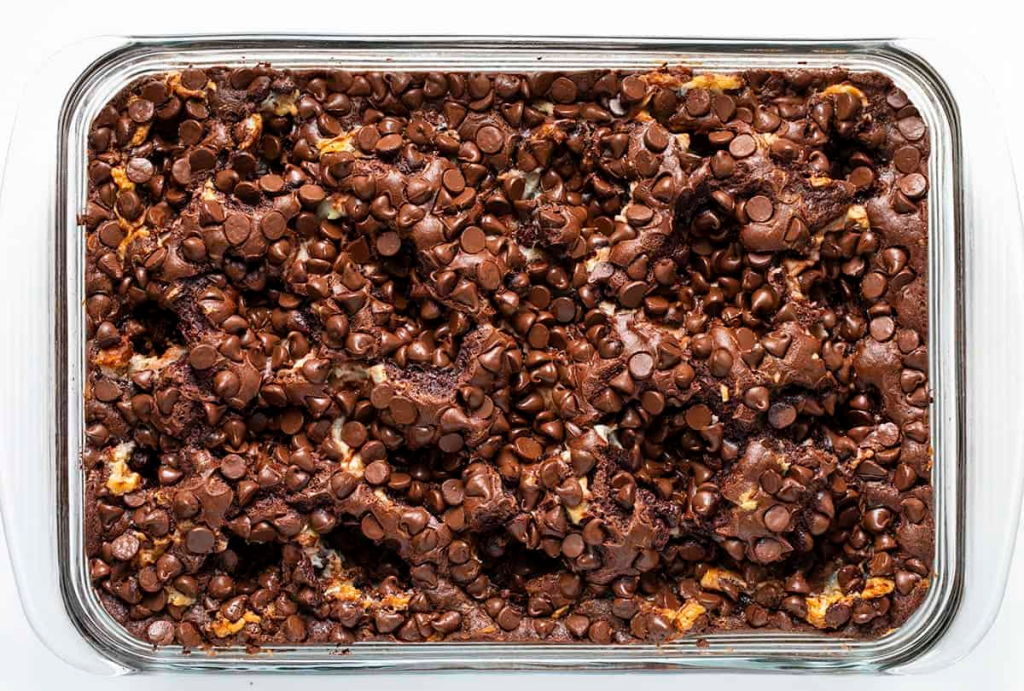 Can I make the chocolate cake mix from scratch?
Yes, you can! We recommend using the cake recipe in the Perfect Chocolate Cake recipe. Simply mix the ingredients according to the boxed cake mix. But, of course, do not bake the cake. You will be placing the batter in a baking pan and baking it with the other layers of the recipe.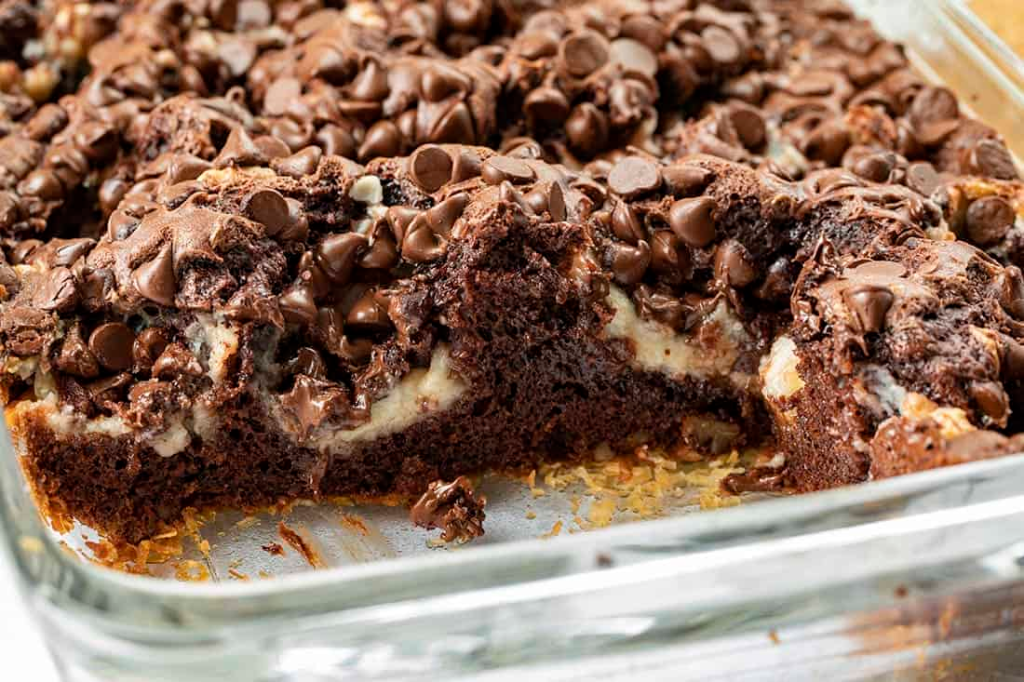 Earthquake Cake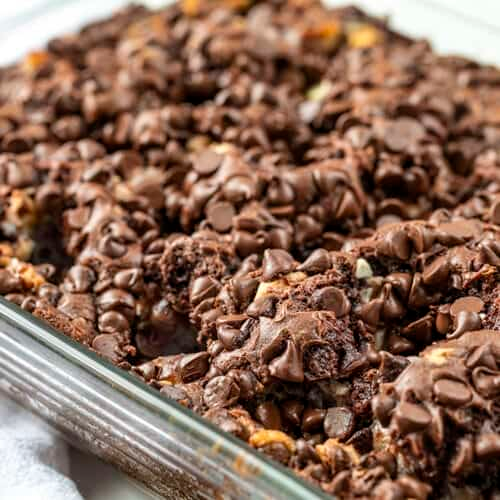 Prep Time : 10 mins
Cook Time : 50 mins
Total Time : 1 hr
Gooey, rich and delicious! This mind-blowing cake is filled with chocolate, pecans and coconut, and every bite is an explosion of deliciousness! This cake is available in the US and European markets.
Ingredients
1 box (15.25 ounces) chocolate cake mix, mixed according to package directions
1 cup sweetened shredded coconut
½ cup chopped pecans
1 package (8 ounces) cream cheese, softened
½ cup (1 stick or 113g) butter, melted
2½ cups (312.5g) confectioners' sugar
1 teaspoon vanilla extract
¼ teaspoon kosher salt
2 cups semi-sweet chocolate chips
chocolate ice cream, optional
Instructions
Preheat oven to 350° and grease a 9×13-inch pan with cooking spray.
Prepare the cake batter according to package directions.
Sprinkle your coconut and pecans onto the bottom of the prepared pan.
Spread your cake mix over the top. Set aside.
Meanwhile, in a large bowl, combine the cream cheese, butter, confectioners' sugar, vanilla, and salt.
Beat with a mixer until combined. Dollop the mixture over the cake, and spread it out.
Sprinkle chocolate chips on top and bake for about 50 minutes, or until the center is set.
Serve warm with ice cream, if desired.
Nutrition
Course : Dessert
Keyword : earthquake cake
Servings : 12 people
Calories : 495