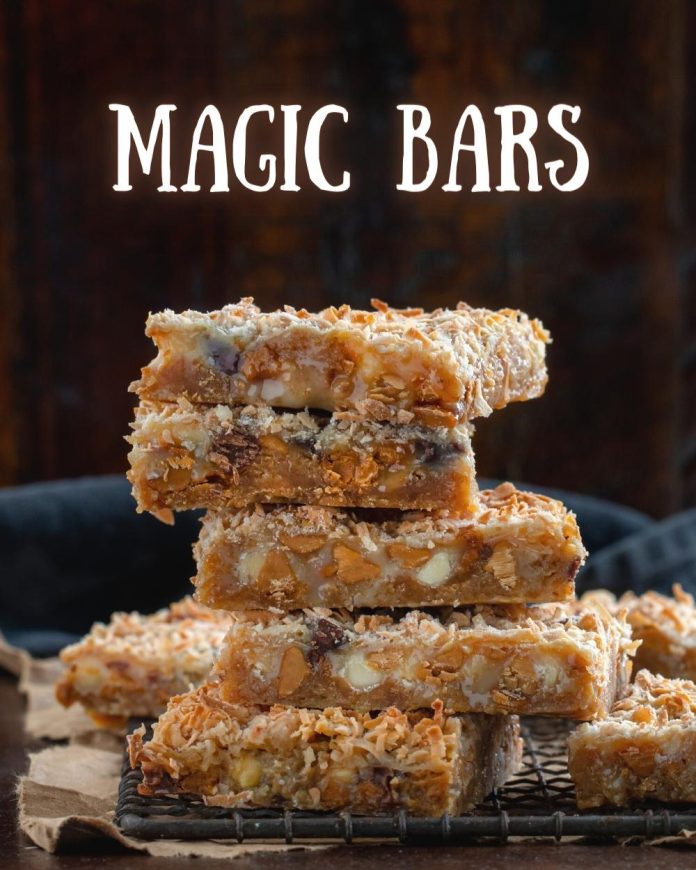 The Magic Biscuit Bar is a gooey snack consisting of a graham cracker crust filled with various candies and a layer of coconut on top.
Magic Cookie Bars or 7 Layer Bars?
These are traditionally known as "Magin Bars" or "7 Layer Bars," but I usually empty my pantry to make them, so they are also known as "Junk Bars." This is made from my mother-in-law's church recipe and has been around for many, many years.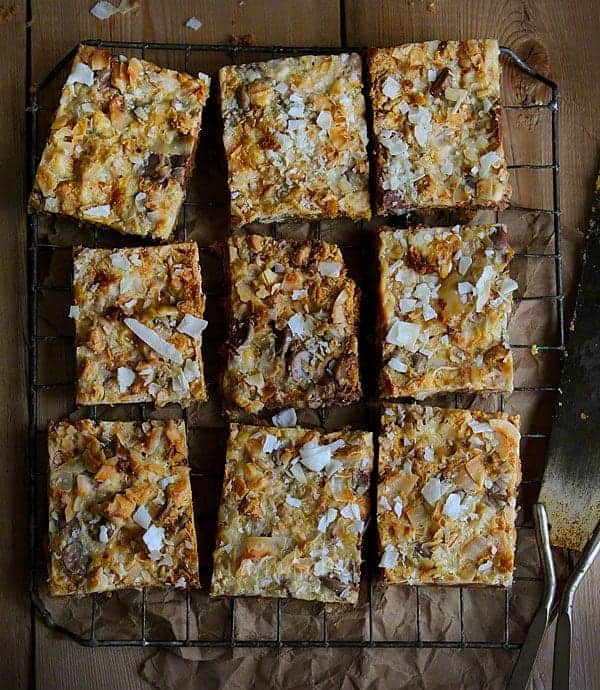 Magic Bar Variations
Chocolate Chip Cookie Magic Wands: use chocolate chip biscuit dough instead of graham cracker dough.
Lemon Magic Bars: use lemon cookie dough and add lemon zest to the coconut filling.
Peanut Butter Magic Wand: use peanut butter biscuit crust and add chopped peanuts to the coconut filling.
Caramel Magic Wand: Pour caramel sauce over chocolate bars before baking.
Mint Magic Bar: use mint chocolate chip biscuit crust, add mint extract to coconut filling.
Berry Magic Bar: Spread your favorite berry jam or marmalade on the crust before adding the coconut filling.
There are many other variations, so experiment to your own taste!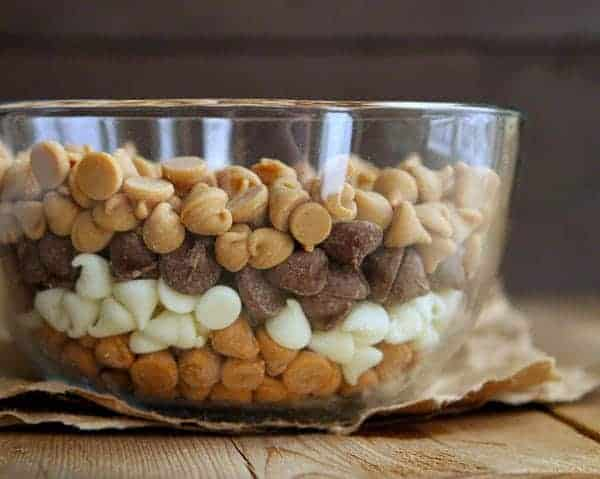 How to store, freeze, and thaw Magic Bars
Storage.
Allow to cool completely before storing.
Place in an airtight container or wrap tightly in plastic wrap film.
Can be stored in the refrigerator for up to one week.
Freezing.
Allow bars to cool completely before freezing.
Cut into individual bars for easy thawing as needed.
Wrap the chocolate bar tightly in cling film or aluminum foil.
Store wrapped bars in an airtight container or resealable plastic bag in the refrigerator for up to 3 months.
Be sure to label and date.
Defrosting.
Remove the desired number of bars from the refrigerator and defrost at room temperature for about 30 minutes or in the freezer for several hours.
Alternatively, wrap in a damp paper towel and defrost in the microwave for 1-2 minutes for faster defrosting.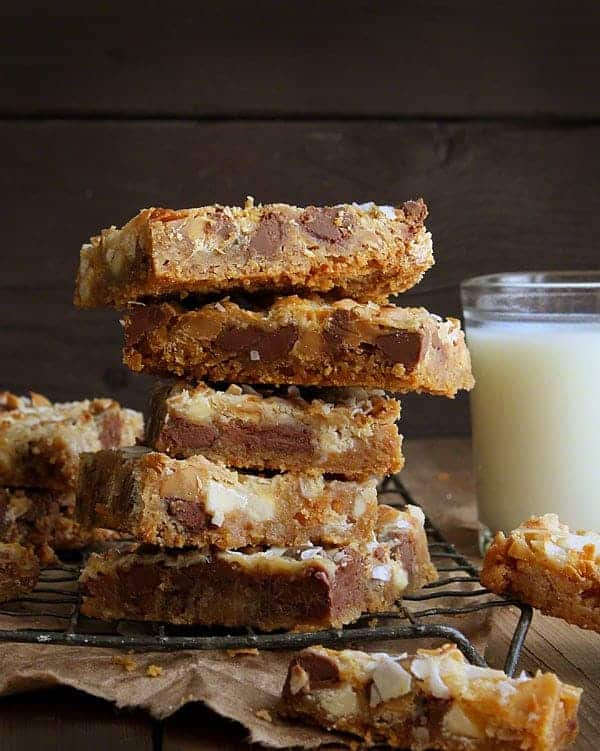 Garbage Bars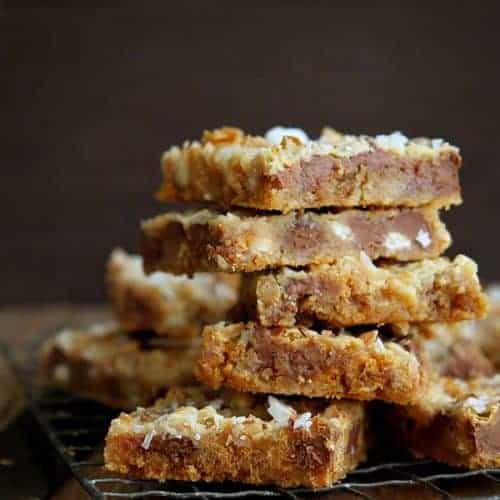 Prep Time : 10 mins
Cook Time : 30 mins
Total Time : 40 mins
The bar is based on a recipe from my mother-in-law's church cookbook called the Amazing Cookie Bar, which has been around for many years.
Ingredients
1 ½ cups graham cracker crumbs
½ cup melted butter
1 can (15 ounces) sweetened condensed milk
½ cup peanut butter chips
½ cup milk chocolate chips, or semi-sweet
½ cup white chocolate chips
½ cup butterscotch chips
1 cup coconut flakes or sweetened shredded coconut, (you can use up to 1 ½ cups)
Instructions
Heat oven to 350°F.
Melt butter in the microwave or small saucepan over low heat. Sprinkle graham cracker crumbs over the bottom of a 9×13 pan then pour butter over the crumbs. Flatten out crumbs with a fork and make sure butter is evenly incorporated.
Evenly pour two cups of morsels* over the graham cracker crust.
Pour condensed milk over morsels.
Cover with coconut flakes. (Or shredded coconut)
Bake 25 minutes. Edges will be brown and center should not jiggle.
Notes
You can use any combination of morsels that you have available.
Course : Dessert
Keyword : Magic Cookie Bars
Servings : 2 dozen bars