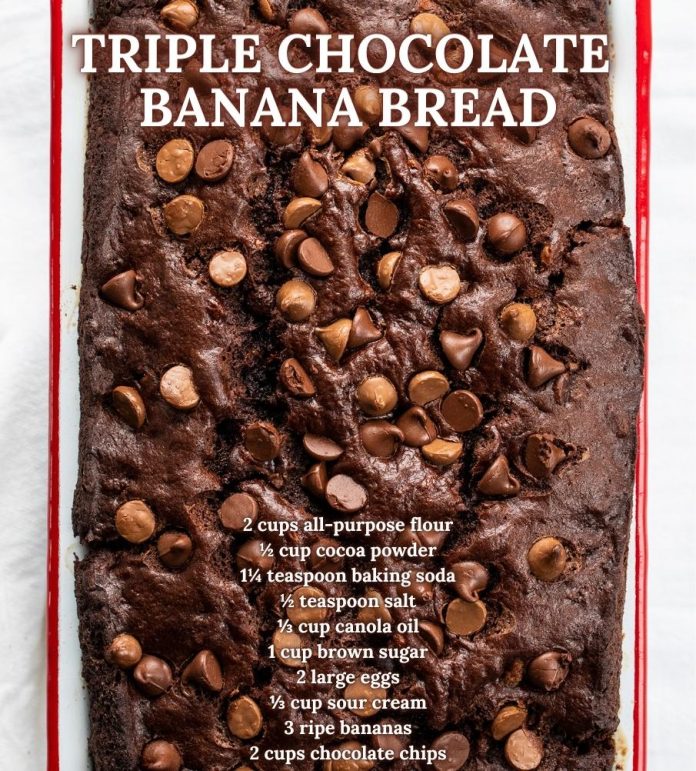 Triple Chocolate Banana Bread is a moist chocolate bread made with three types of chocolate and ripe bananas, perfect for a snack or refreshment.
Triple Chocolate Banana Bread
This Triple Chocolate Banana Bread is the sweetest of the three chocolate threats. Cocoa powder, milk chocolate and semi-sweet chocolate are used to create a bread with a full chocolate flavor. The addition of bananas further enhances the chocolate flavor.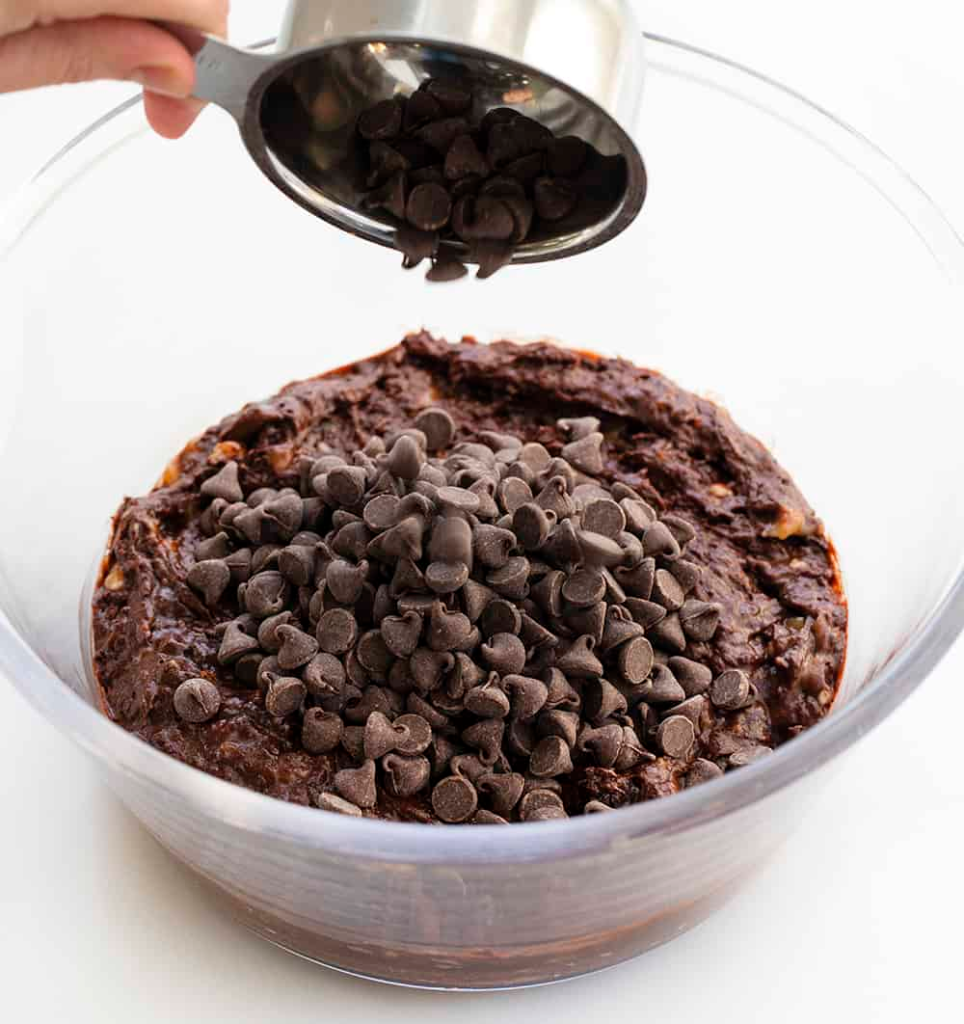 Ingredients for Chocolate Banana Bread
Bananas : This recipe is ideal for utilizing ripe bananas.
Chocolate : Three types of chocolate are used: milk chocolate, semi-sweet chocolate and cocoa powder. Reserve some chocolate chips as a topping.
Room temperature ingredients : Eggs and sour cream should be brought to room temperature before using.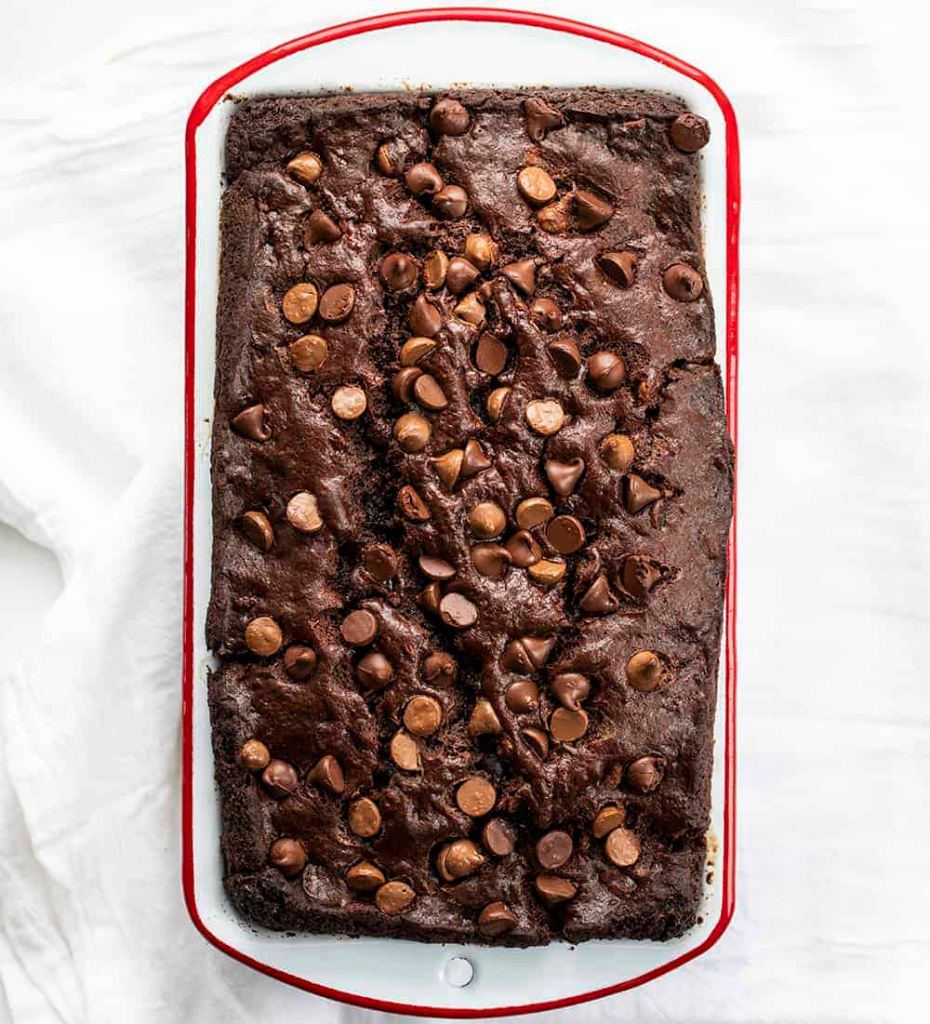 How to store Triple Chocolate Banana Bread.
This banana bread can be stored at room temperature for up to three days. We recommend storing it whole, not sliced, in an airtight container or plastic bag. This will prevent the banana bread from drying out too quickly.
Can this bread be frozen?
Yes! Just make sure the bread is completely cooled. Simply wrap the banana bread tightly in aluminum foil or plastic freezer wrap and place in a sturdy freezer bag. If you don't want to put aluminum foil directly on the bread, you can wrap it tightly in parchment paper and place it in a sealable plastic bag.
Be sure to label the bag with the date. Bread can usually be stored in the refrigerator for 3-6 months, but after a month or so, the flavor will start to fade. To defrost bread, remove it from the refrigerator and place it on the counter. Allow it to come to room temperature before removing it from the package. This will help the bread to absorb moisture.
CLICK NEXT PAGE BELOW TO CONTINUE READING …