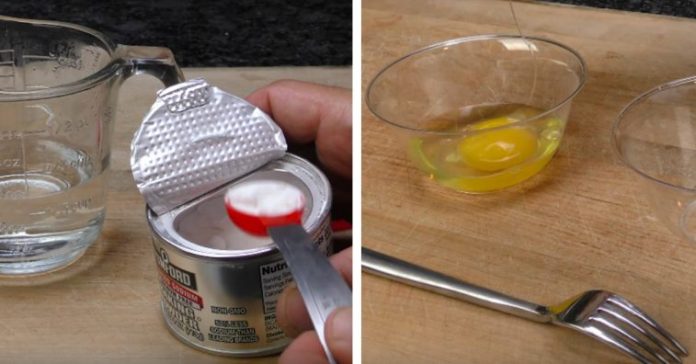 As everybody knows, the purpose of hacks is making our lives much simpler. That's why we always start searching for methods that can help us to save our time, money and energy.
Check out these 10 genius kitchen hacks from Household Hacker's channel!
1: Removing Hard-Boiled Egg Shells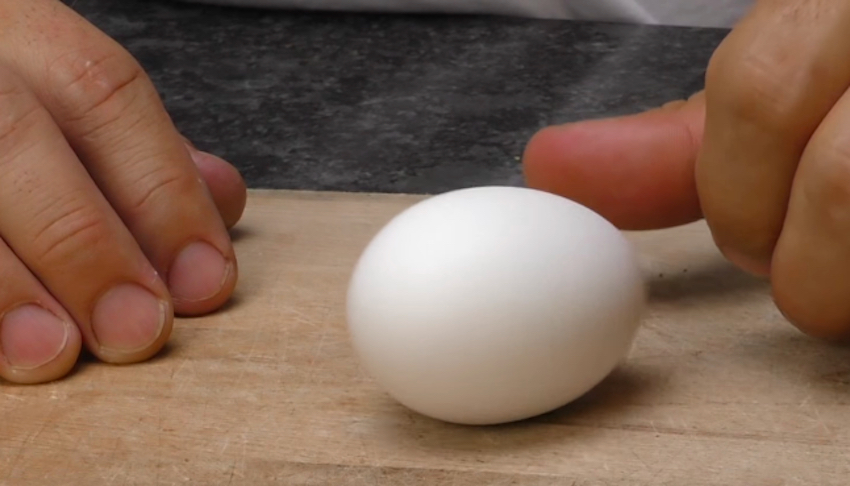 There are so many ways to peel a hard-boiled egg. Some are time-consuming, while others are just plain messy and inefficient. For this hack, you're going to peel a small hole on the top of the shell away and a larger hole on the bottom. Simply blow hard into the small top hole and get ready to catch the egg!
2: Combine Grilled Cheese and Cheese Sticks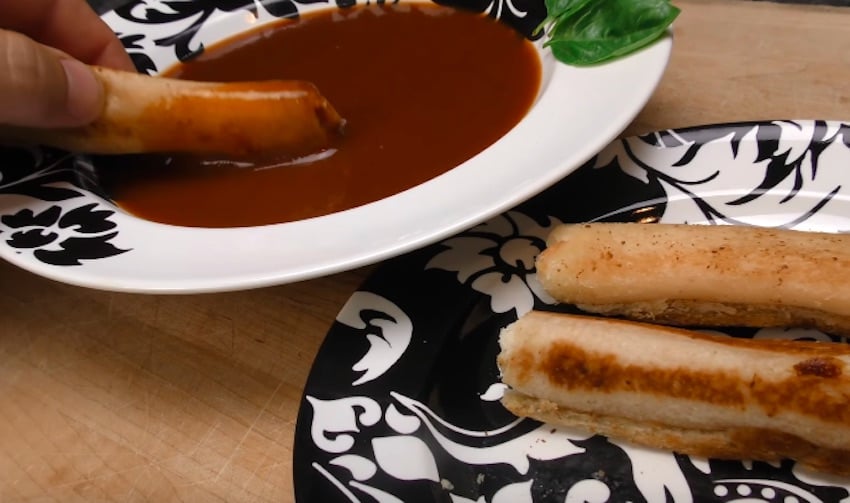 Why have two separate snacks when you can combine two into one? You can make a grilled cheese roll-up that is perfect for dunking right into some delicious tomato soup. You're going to cut the crusts off of one slice of bread, lay a piece of cheese out, and roll it up tightly, then cook it on a skillet as you normally would cook grilled cheese!
3: Always Have the Perfect Butter Knife
Is there anything more frustrating at breakfast time when you want to butter your toast but you don't have the right knife? Rather than get angry, you can easily make a flip. If you have a serrated knife, all you need to do is flip it over and use the dull side – your butter will slide right on!
4: Test Your Baking Soda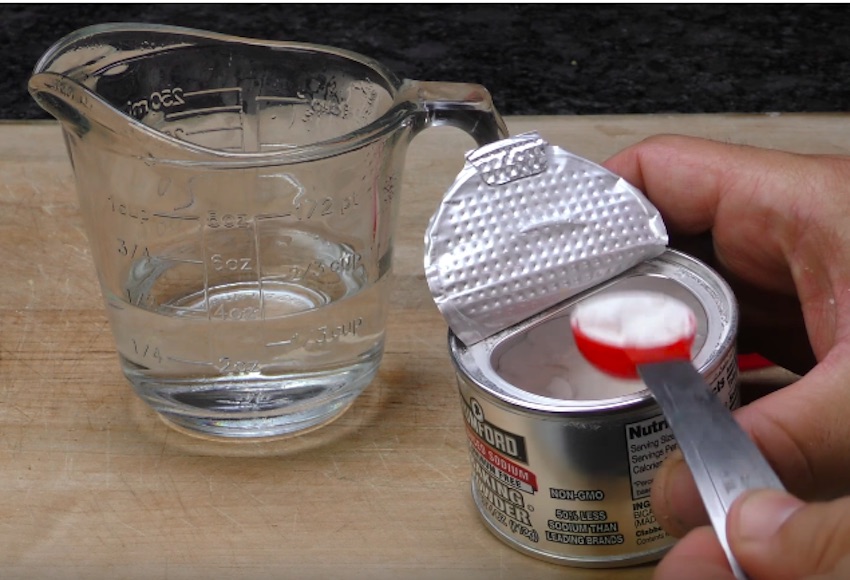 Baking soda is a great kitchen staple but it can expire! Before you toss ineffective baking soda in your recipe, you can check to see if it is still good. If you mix baking soda into a little vinegar, this is a simple way to tell. If your baking soda is not expired, you will immediately see bubbles. If you don't see any bubbles, it is time to get a new baking soda!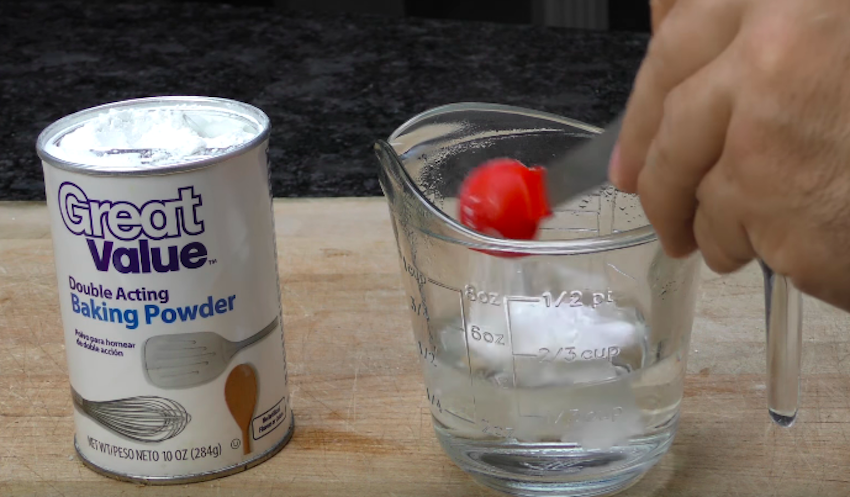 For baking powder, it isn't the same test. Instead, you're going to put the baking powder into some hot water. Again, if there are bubbles, it is good to go, but if there are no bubbles, it is time to toss it!
5: Keep Your Guacamole from Browning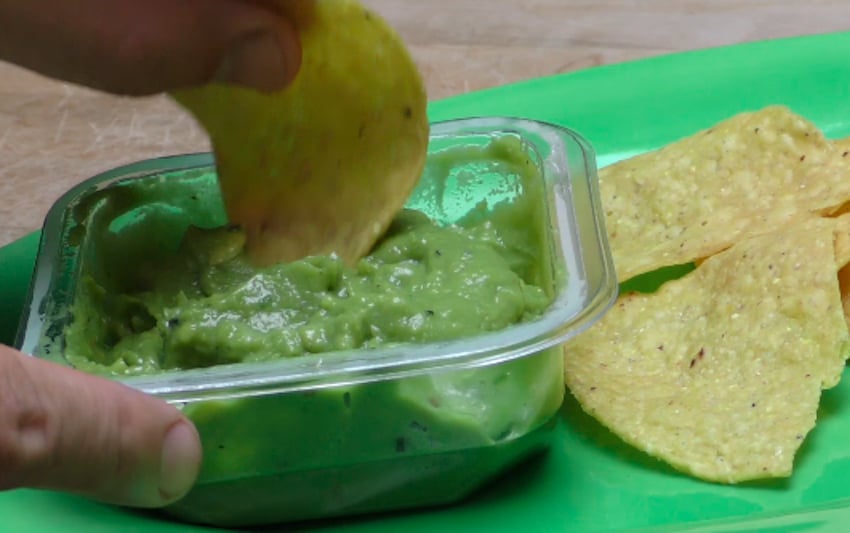 Guacamole is delicious and such a tasty snack. But it seems like once you've made it, it starts to brown almost instantly. To avoid this when you're putting guacamole in the fridge, you will put the guacamole into a container and pour a thin layer of water over the top and seal it tightly. This will keep it from getting exposed to oxygen, which will prevent it from browning.
6: Cook as Much Bacon as You Want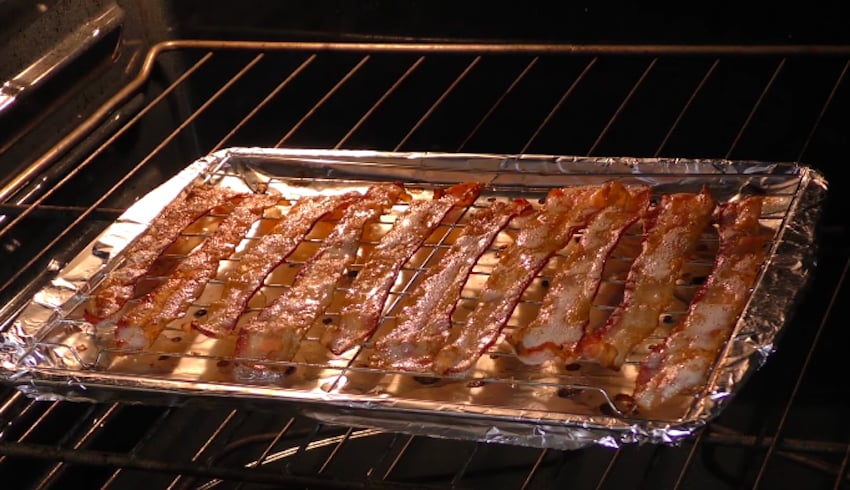 Cooking bacon on a skillet is timely work and you never can cook a ton of bacon at once. Instead, cook it in the oven on a baking sheet and rack like restaurant folks do. This way you don't have to worry about flipping it!
Click through to the next page to learn more kitchen hacks and watch the video!
7: Never Mess Up Your Eggs Again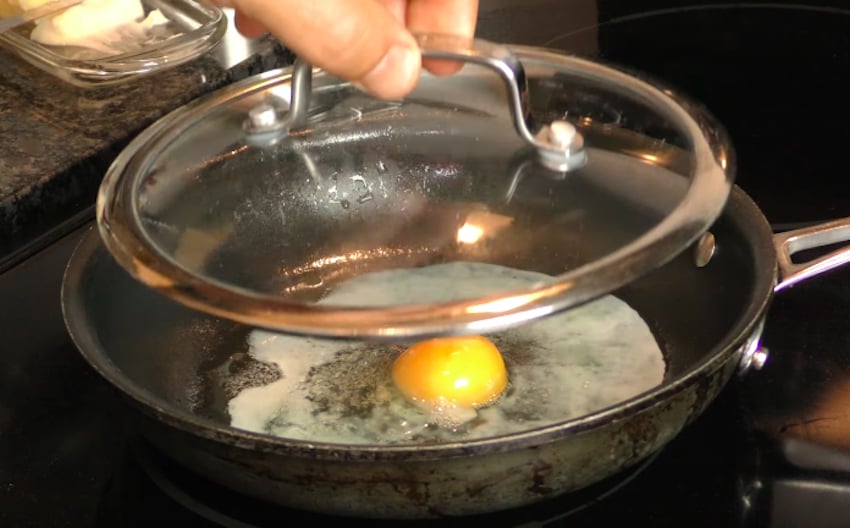 If you like to cook your eggs, but you never can seem to keep them from burning on the pan, this hack is meant for you. You need to put the egg in a little bowl and whisk the whites, but be careful not to break the yolk. You'll pour it into a frying pan and it will cook evenly!
8: Turn Cake Mix into Cookie Mix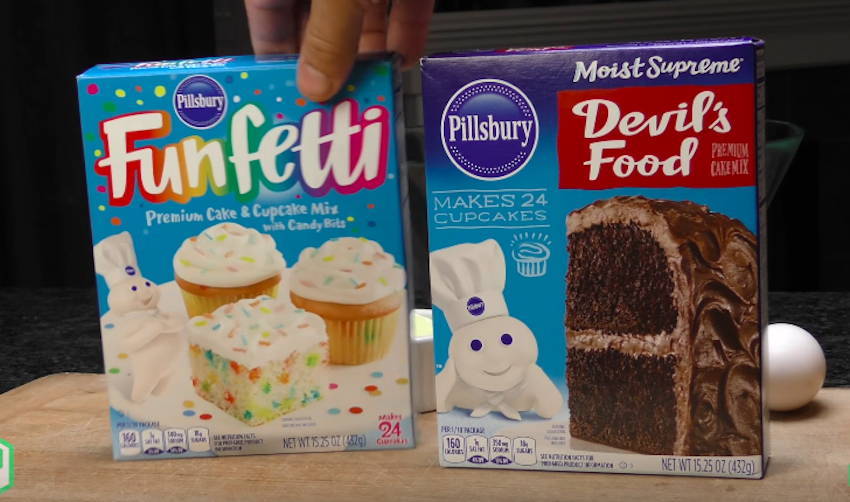 If you love confetti cake and wish you could also eat it as a cookie, you're in luck. Making boxed cake mix into cookie mix is a breeze with this hack. Instead of using oil like the cake mix recipe requires, you can swap in some cream cheese and you'll have instant cookie mix.
9: Keep Your Cookies From Going Stale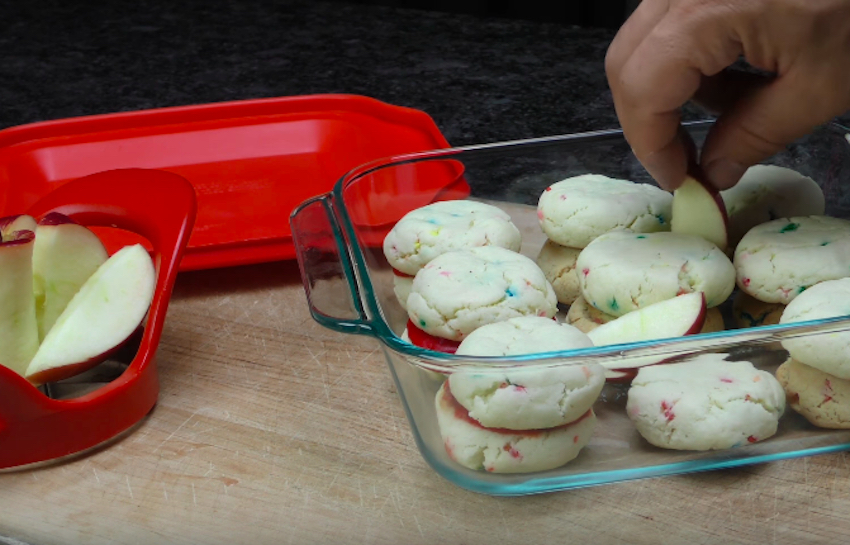 If you've ever made cookies and had them in the house for a week (we know it is rare), they tend to go stale pretty fast. You can easily prevent this by putting a sliced apple in with the cookies in an airtight container and your cookies will never go stale again!
10: Use Cookie Cutters to Make Fun Pancakes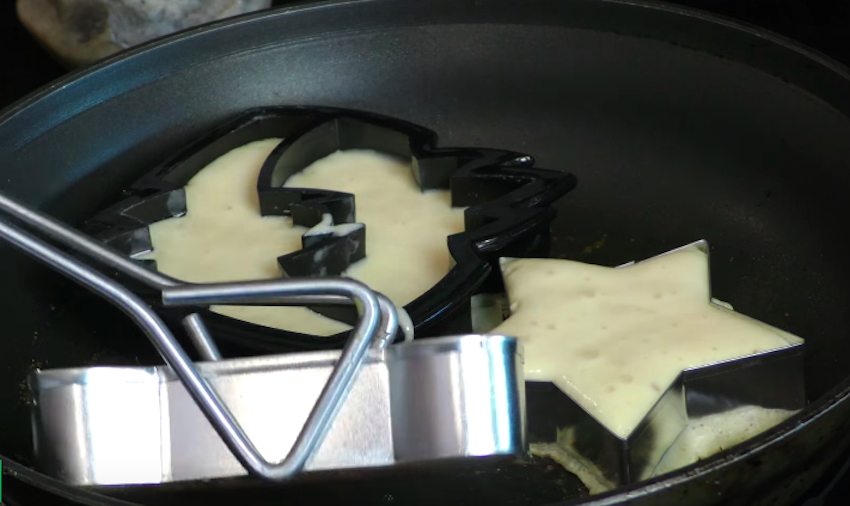 You can make the most creative and fun-to-eat pancakes using cookie cutters! Cookies aren't the only thing meant to be cut into cool shapes.