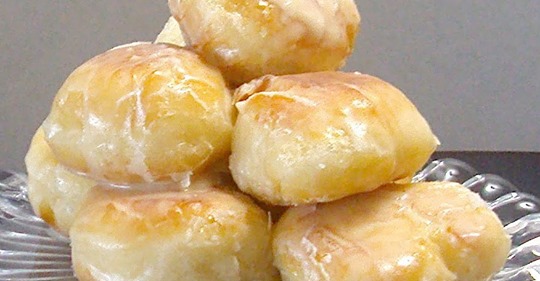 "Wait. Why am I thinking about Krispy Kremes? We're supposed to be exercising." -Meg Cabot
You may have noticed that we always start our articles with quotes, I'll share with you the reason behind. Actually, when you give people quotes about a specific dish or ingredient they love, it's automatically attracting them to read and discover more. Wise isn't it? I just convinced you to jump right onto it!
Todays recipe is the delicious homemade krispy kremes, gently fried in oil with certain tips to give a fluffy light texture topped with glaze! You'll feel the whole ingredients melting in you mouth, waste no more time and start preparing to make these tasty kremes.
"In fact, I'm softer than I've ever been, including that unfortunate semester in high school when I simultaneously discovered Krispy Kreme and pot."  -Olivia Wilde
How to section
Welcome friend! Get your self ready to cook some goods. This recipe is also great as a gift for your beloved ones (make them as donuts), give them to your kids instead of store-bought cookies and much more. Wear your apron and follow my lead!
RED FLAG:
In this recipe, you may need different utensils, mentioning: paper towels, saucepan, rolling pin, parchment paper, circular cutter, wire cooling rack.
Simple Steps:
First of all, take warm milk (use the microwave and warm it for 40 seconds) and pour it in a big bowl; add the yeast and combine well.
Cool for 5 minutes.
Add butter, eggs, salt and sugar and beat with a stand mixer. Add half the flour and combine everything together, add the flour left and mix.
Take a mixing bowl, use your hands and make an oil layer before putting the mixture in it.
Cover and let cool for 30 minutes.
Cut as many pieces as you like using a circular cookie cutter.
Fry your donuts (50 seconds each side) and prepare the glaze at the same time.
Cool your kremes and choose a way to glaze them (pour the glaze from the top or dip the donuts onto the glaze).
Ingredients
For the batter:
5 cups of all-purpose flour
2 large eggs
3 tablespoons of neutral vegetable
½ cup of whole milk
½ cup of filtered water
3 tablespoons of granulated sugar
2 tablespoons of malted milk powder
2 teaspoons of active dry yeast
½ tablespoon of salt
Canola oil for frying
For the glaze:
2 cups of powdered sugar
2 teaspoons of vanilla
½ cup of melted butter
6 tablespoons of evaporated milk
Homemade Krispy Kremes
Prep time:  2 hours
Baking time: 30 minutes
Total time: 2 hour 30 minutes
Cuisine: American
Servings: 24 pieces
One of the best breakfast meals ever, right? I TOLD YOU! It's a magnificent delicious dish that makes you feel loved and warm.
Make sure to leave us favorable comments down below, and why not? Talk to us about how the journey went for you, we'll be glad to read and respond.
Serving Ideas
These donuts go along with many drinks, choose some of them and make your folks choose:
Gourmet coffee
White milk
Hot chocolate
Wine
Apple juice
Citrus fruit juice
Espresso
Notes:
To make chocolate glaze, add 2 tablespoons of cocoa powder before adding the powdered sugar!


HOW TO MAKE IT :  

CLICK NEXT PAGE BELOW TO CONTINUE READING …