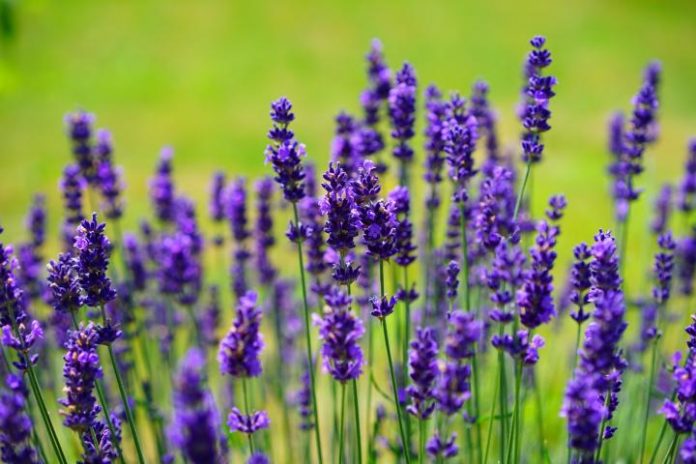 Lemongass
You've probably heard of this one, which is one of the most common ingredients in most mosquito repellents. As strange as it may seem, many people do not even know that lemongrass is actually a plant! Lemongrass is a beautiful, perennial bushy herb with a strong aroma. This aroma masks other odors and prevents mosquitoes from being attracted. Lemongrass has a much stronger aroma than other lemongrass repellents, making it a great choice. Lemongrass is very easy to grow and can grow very tall by 5 or 6 feet! You can grow lemongrass in pots and place it around a porch or patio, or you can plant it directly in a garden or garden bed. It's a great choice for repelling mosquitoes naturally.
Lemon balm
A member of the mint family, the plant also known as mint and beebalm is a very easy plant to grow for novice gardeners, even if you don't have a green thumb! Lemon balm is a very hardy plant, it resists drought and grows well, even in the shade. It is a very fast growing and sometimes aggressive plant. You may want to keep it in a pot, where you can move it wherever you want to make sure it doesn't occupy your garden. An additional bonus? You can dry the leaves and use them to make a delicious herbal tea!
Catnip
Your cat friends will be happy to know that catnip is an effective deterrent against mosquitoes! In fact, in a 2010 study, researchers found that catnip was 10 times more effective than DEET, the ingredient commonly found in insect repellents. It is a very easy plant to grow, and if you have cats at home, they will certainly be happy to have it. Keep plants full by pinching growing stems and flower buds when they appear.
Pot marigold
A bright and robust annual plant, marigolds are a great choice for repelling mosquitoes. Marigolds contain pyrethrum, an ingredient found in many insect repellents, and they have a unique aroma that insects find repellant. The flowers themselves are beautiful and can make a nice border or addition to any flowerbed. Try to place them around your house, and the mosquitoes might not want to cross! Top Tip: plant mate worries with tomatoes. Insects hate them so much that they will stay away from your beloved tomatoes.
Basil
Call to all cooks! Do you want a double blow when it comes to protecting mosquitoes? Plant some basil. You will not only get a quick and easy mosquito repellent, you will also have a delicious fresh herb to add to all your favorite recipes. (try my perfect pesto recipe!) There are many varieties of basil, so be sure to experiment and find the ones you like best. Many expert gardeners recommend trying lemon or cinnamon basil to deter insects. In addition, basil is one of the easiest plants to keep alive – even the biggest novice can handle it.
Lavender
You probably know that lavender is a beautiful purple flowering plant with a soothing and calming scent. But did you know that it is also a natural mosquito repellant? Grow it indoors near a sunny window or outdoors in your garden or flowerbed to keep insects away. While you're there, make a delicious herbal tea or use lavender to fill your home with a wonderful, soothing aroma. There are so many reasons to grow lavender.
CLICK NEXT PAGE BELOW TO CONTINUE READING …