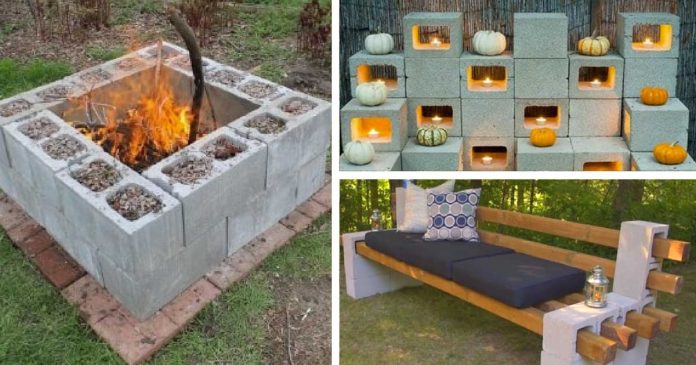 If I had to describe Cinderblock in one word, "versatile" is probably not the word that comes to mind. But if you read this far, you'll know that it's the best word to describe Cinderblock. This Cinderblock is a great idea.
You can do a lot of great things with cinder blocks. Most of them are things you probably haven't thought of. Please take a look.
When you think of cinder blocks, you probably think of them as a rough industrial material suitable for use in building structures. However, cinder blocks can actually be used for many gorgeous and creative projects. If you have cinder blocks in your garden, why not try repurposing them with these 12 projects?
Lovely planters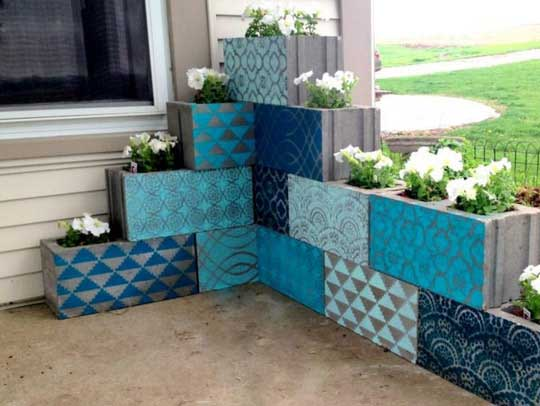 Use cinder blocks as stencils to plant flowers and create gorgeous planters. Experiment with different colors, designs and stacking styles.
Space-saving desk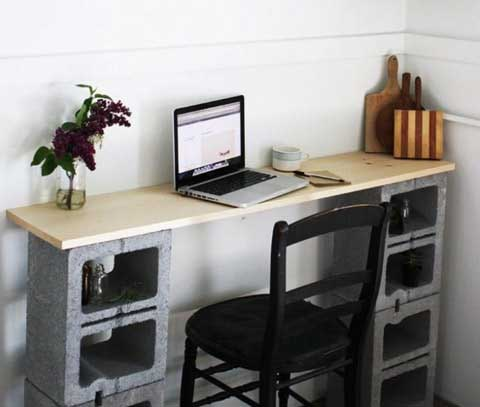 Create a modern desk by simply quadrupling the blocks and placing wood on top. This desk is a great idea because it can easily be customized to fit the size of the room.
Outdoor bench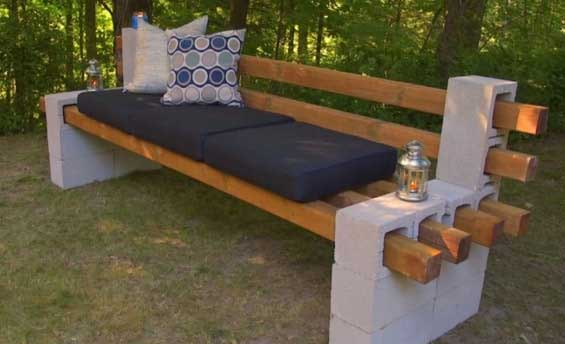 There is no need to spend a lot of money on an outdoor bench when you can easily make one yourself.
Storage bench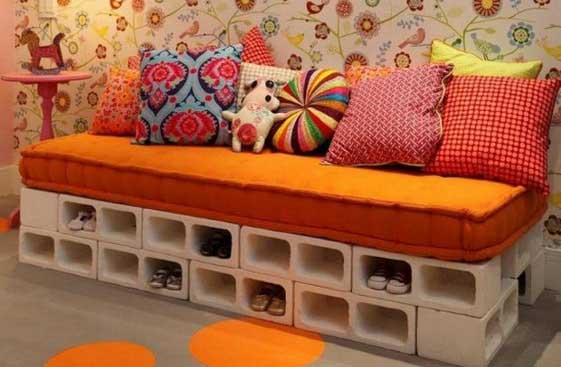 You can easily make a DIY storage bench by stacking two layers of blocks and placing cushions on top. Store your shoes in the opening and sit on the cushion when you wear them.
Fire pit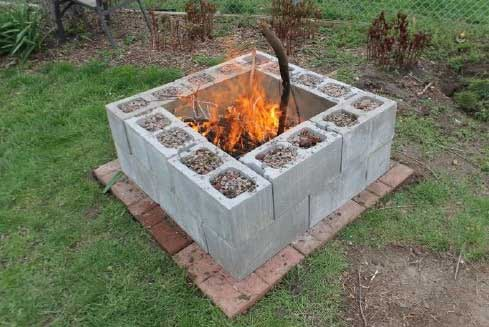 The fire pit in the backyard is a great place to enjoy s'mores.
End table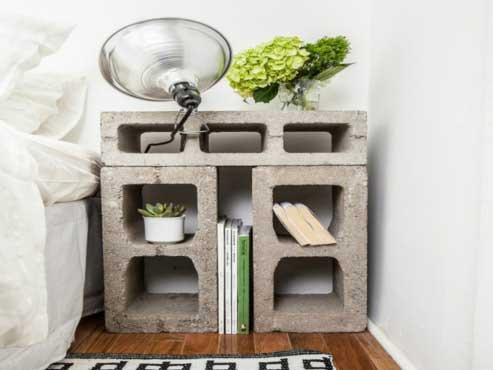 If you're looking for a modern and funky end table for your bedroom, just pile up some cinder blocks. They look great and also have plenty of storage space.
Entertainment Center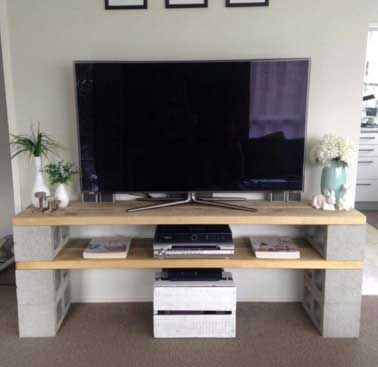 To make your own TV stand or entertainment center, all you need to do is pile up some cinder blocks and wood chips. It's easy.
Vase
How cute is this DIY cinder block vase? It can be painted in any pattern or color you like, and it's very easy to make.
Outdoor Stairs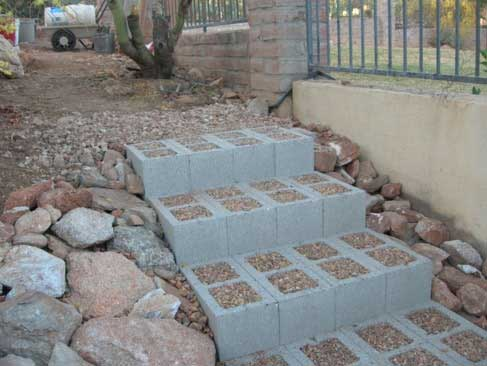 If you want to make your outdoor space easier to navigate, why not build a cinder block staircase?
Patio Bar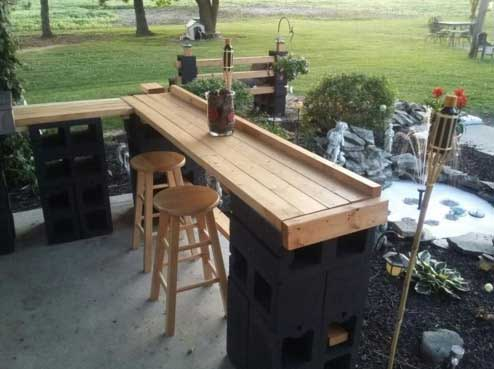 Pile up some cinder blocks and fix a piece of wood on top to create your own patio bar. Paint the cinder blocks to give them a more sophisticated look.
Seasonal Display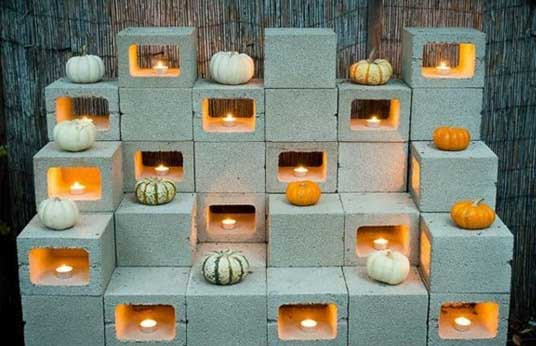 This simple cinder block display has a variety of decorating possibilities. Try tea lights and gourds for Halloween, or greenery and pinecones for Christmas.
Outdoor stove.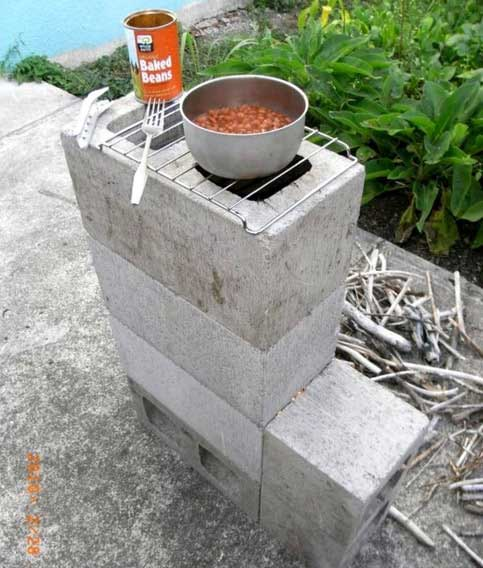 This is pretty wild, but you can easily make an outdoor stove with cinder blocks and a few other materials.
What other neighborhood ideas have you come up with?