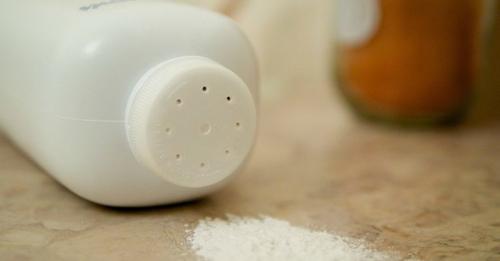 Baby powder is a versatile product to have in your pantry. Known for its cooling properties, it is used for many other reasons than to relieve diaper rash. It can be formulated with cornstarch or talcum powder, in which case it is often called talcum powder. Physicians often recommend cornstarch over talc because of concerns about the impact of inhaling talc. Some commentators have asked if baby powder is carcinogenic. Talc that contains asbestos is considered carcinogenic, but baby powder made from cornstarch is not. Source: Cancer.org Here are 13 alternative uses for baby powder, many of which are especially useful in the summer. Please share your alternative uses for baby powder in the comments below.
Between the Sheets: For those hot sticky nights sprinkle some baby powder between the sheets to keep them from sticking together and soak up extra moisture.
Neutralize Greasy hair: If your hair feels a little greasy put a little baby powder in your hand and rub it through your hair to reduce the grease.
Untangle Necklace: Loosen tangled necklace by sprinkling some baby powder over it. This loosens things up and makes it easy to untangle.
Musty furniture: Every spring time my Mom used to sprinkle a little baby powder in drawers to take away any musty smells.
Chafe-free: On hot humid days rub some baby powder between your thighs to make your run chafe-free.
Refresh books: Sprinkle on books to take away odors and absorb moisture.
Oil & Grease Stains: Baby powder is highly absorbent and great for pulling up oil and grease stains from clothing.
Silence Floorboards: My Mom always told me to silence a squeaky floor boards just sprinkle some baby powder on them.
Sandy feet: Make sure to bring baby powder to the beach. Rub it on your feet and legs and it will keep the sand from sticking to your feet and depositing into your car's floor mats.
Wimpy eyelashes: Using a cotton ball add some baby powder on your eyelashes in between coats of mascara.
Sweaty feet: sprinkling a little baby powder on my feet keeps them cool and dry.
Reduce waxing pain: powder legs before waxing. The baby powder creates a protective layer in-between that helps reduce the burn.
Litter Box Refresh: Sprinkle some baby powder over your litter box for a quick refresh and to supress smells.