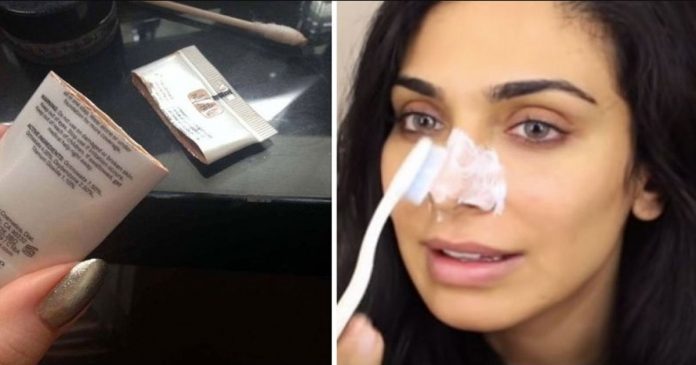 The internet became filled with countless beauty trends and hacks, especially Instagram and Youtube, they have these kinds of hacks all over them. But which ones of them really work? If you're interested in knowing 15 clever beauty hacks that will change your morning routine, keep on reading.
1. Double-Duty Mascara
If you have no eyeliner with you, use your mascara. Take a small brush and rub it on your mascara brush to have the product on it. Apply it the same way you'd apply liquid or gel liner.
2. Plump Your Lips
If you want bigger, fuller lips without going through cosmetic procedures or buying expensive products, you can take a toothbrush and brush your lips for a few minutes. This trick will increase blood circulation in your lips which will make them look fuller and plump.
3. Awake Eyes
If you want bigger, more awake eyes, use white eyeliner in your lower waterline to make your eyes look brighter and bigger.
4. Repair Broken Compacts
We all know that mini heart attack when an expensive product compact hits the floor and the product breaks. To fix this, you only need to grind the makeup into a fine powder, add some rubbing alcohol to it, and voila! You have a new compact again.
5. Lipstick As Blush
If you run out of your blush or simply need to change things a little bit, try using lipstick instead of buying a new one! Dab some lipstick of choice on the apples of your cheeks and blend it like any cream blush.
6. More Noticeable Eyeshadow
If you want your eyeshadow to appear more pigmented, try wetting your eyeshadow brush before applying it to your eyelids. This method will help you make the most of your eyeshadow without using a lot of product.
7. Shine-Free Skin
If you want to get rid of the oil on your face without spending a lot of money on oil blotting papers, try using a coffee filter on your face. It works just as good!
8. Blackhead Removal
If you want to remove blackheads from your T-zone without having to go through expensive facials and painful procedures, try this easy hack! Mix a small amount of toothpaste and baking soda, then use a toothbrush to apply it to the desired area, brush it for a minute, then wash it with warm water. If you have sensitive skin, it's better not to try this method because it can irritate it.
9. Fuller Lashes
If you want voluminous, fuller lashes, try brushing them with baby powder between mascara coats.
10. Voluminous Ponytail
If you want your ponytail to look fuller, use two bobby pins to uphold the hair on the base of your elastic band. This will completely change the way your ponytail looks.
11. Hide Roots
If you want to hide your roots before your next hair appointment, try using eyeshadow the same color as your hair to cover your roots.
12. Perfect Winged Liner
The perfect cat or winged eyeliner can be tricky and hard to achieve. If you want both eyes to be even, try using two pieces of scotch tape as a stencil.
13. Seal In Your Lipstick
If you want your lipstick to last really long and give it a matte effect, try this method. Apply your lipstick as usual, hold a tissue over the top of your lips, then dab some translucent powder over it.
14. Get More Product
When your makeup tube starts to get to its end, cut the end of the tube open. When you do so, you'll be able to use all the product left inside the tube without needing to spend a lot of time trying to get it out.
15. No More Greasy Hair
If your hair gets greasy and you have no time or energy to wash it but you also have no dry shampoo in hand, use baby powder or corn starch. You only need to dab a little bit of product on the roots of your hair and enjoy your volume! Don't forget to add some cocoa powder to it if you have dark hair.