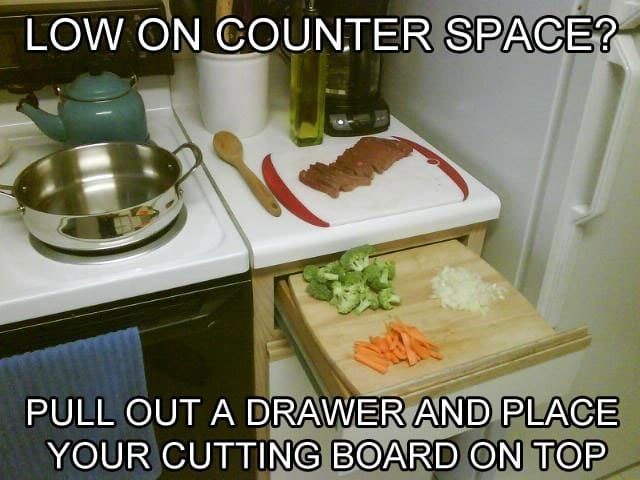 1.
If you have two small freezer bags but you need a big one, turn one upside down and sip them together.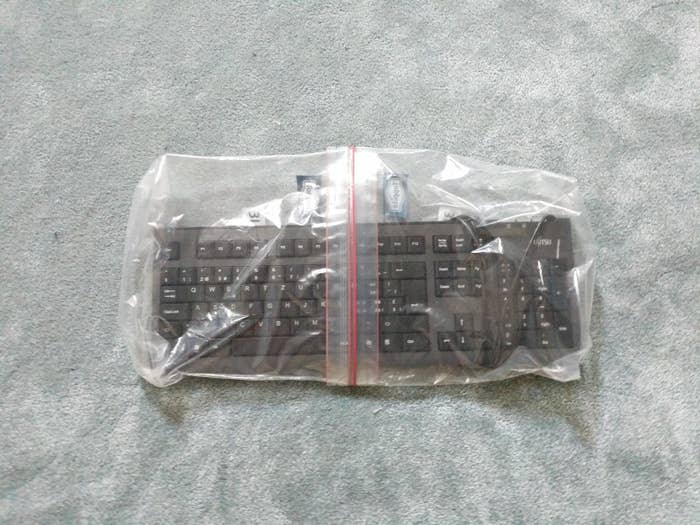 2.
If you're moving, instead of folding your clothes, put a trash bag over them.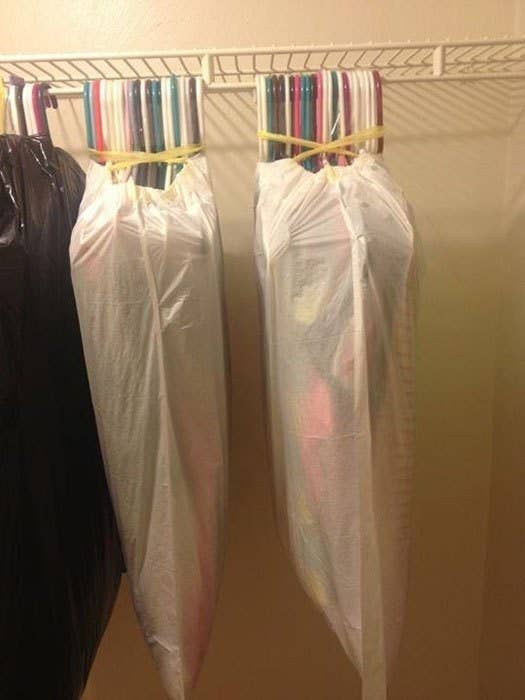 3.
Try this if your nose is stuffy: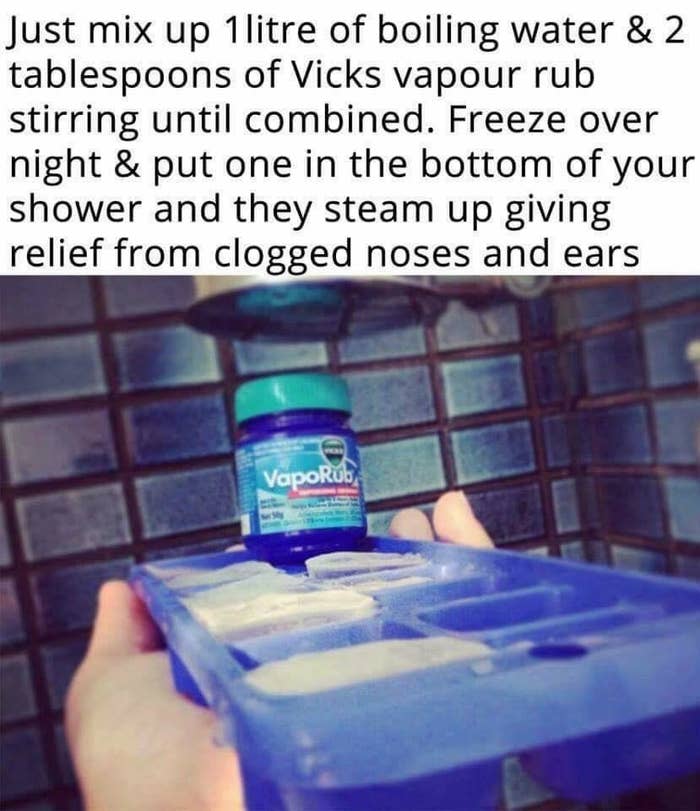 4.
Buy a cheap metal dish rack to anchor your Tupperware if it always ends up thrown about in your dishwasher.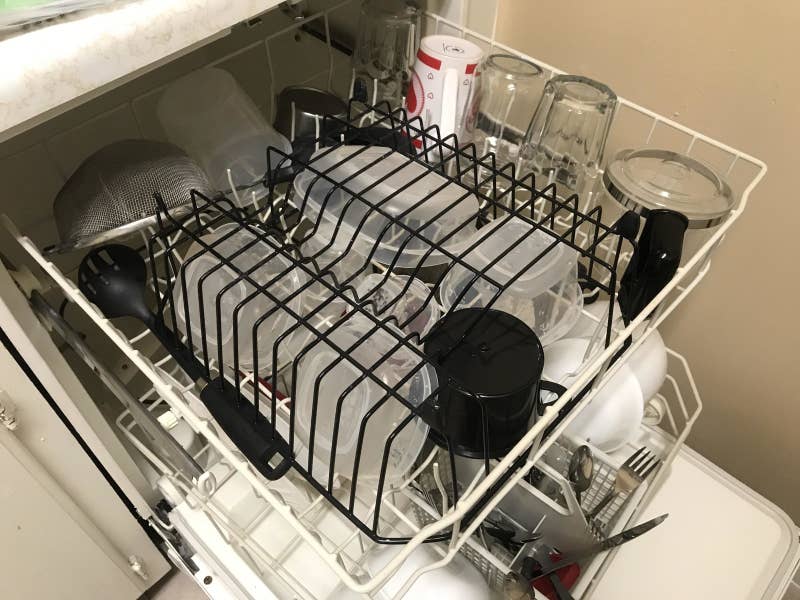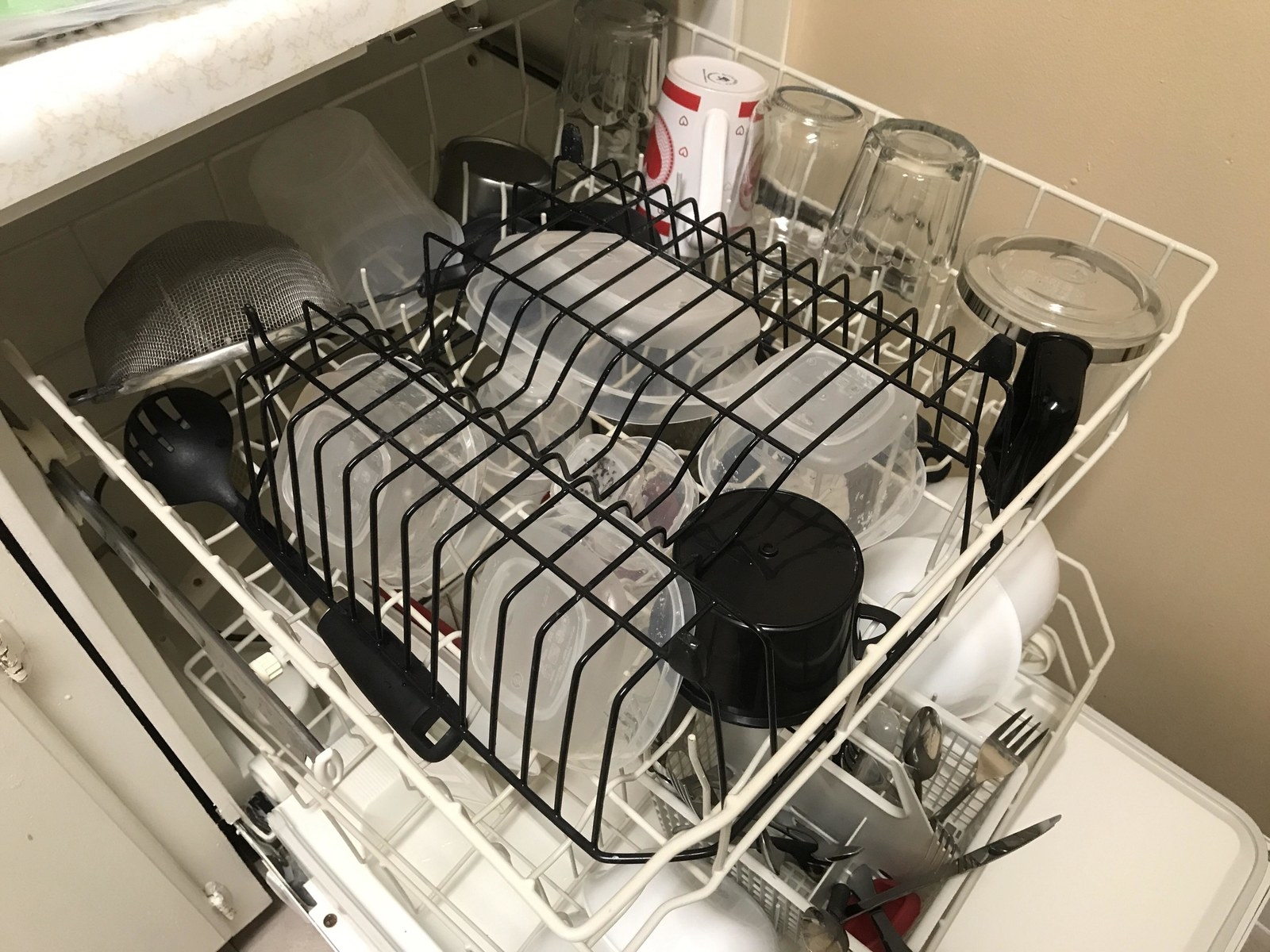 5. 
If you're looking for an earring or a small thing, a stocking over your vacuum will do the job.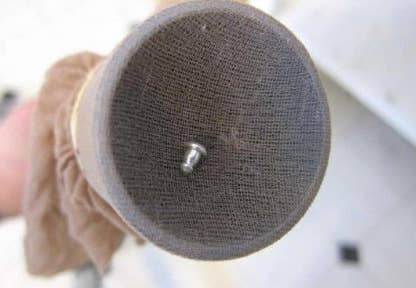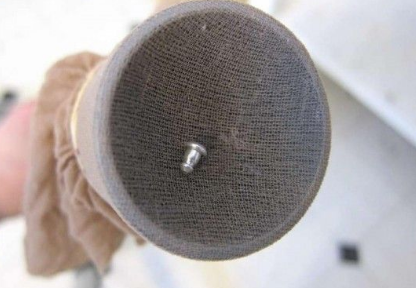 6.
If you want to keep your pot lids invisible, use command hooks.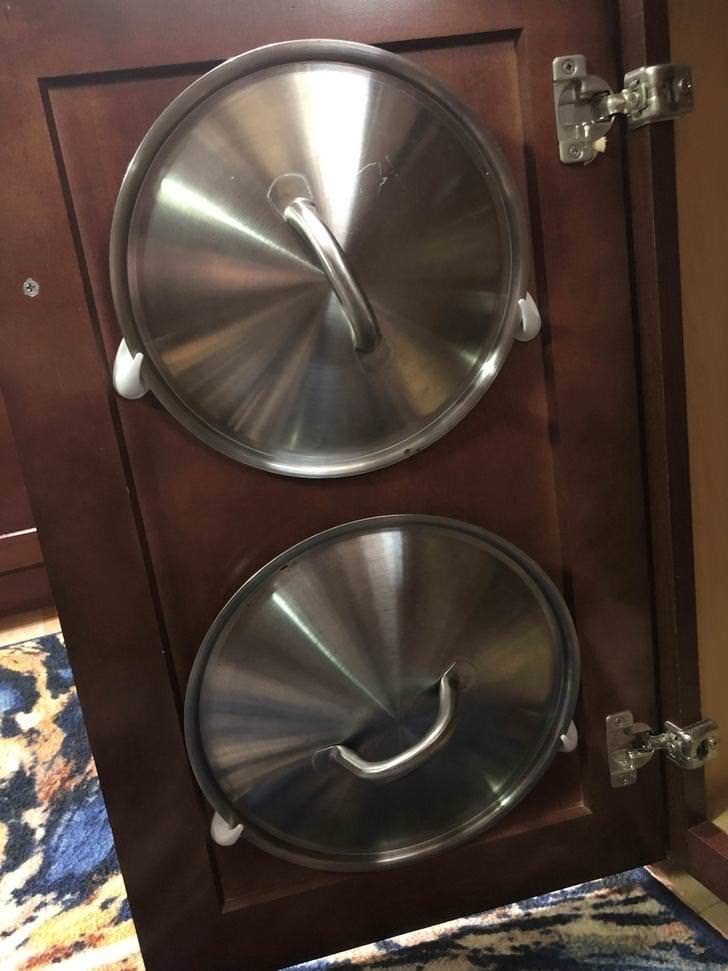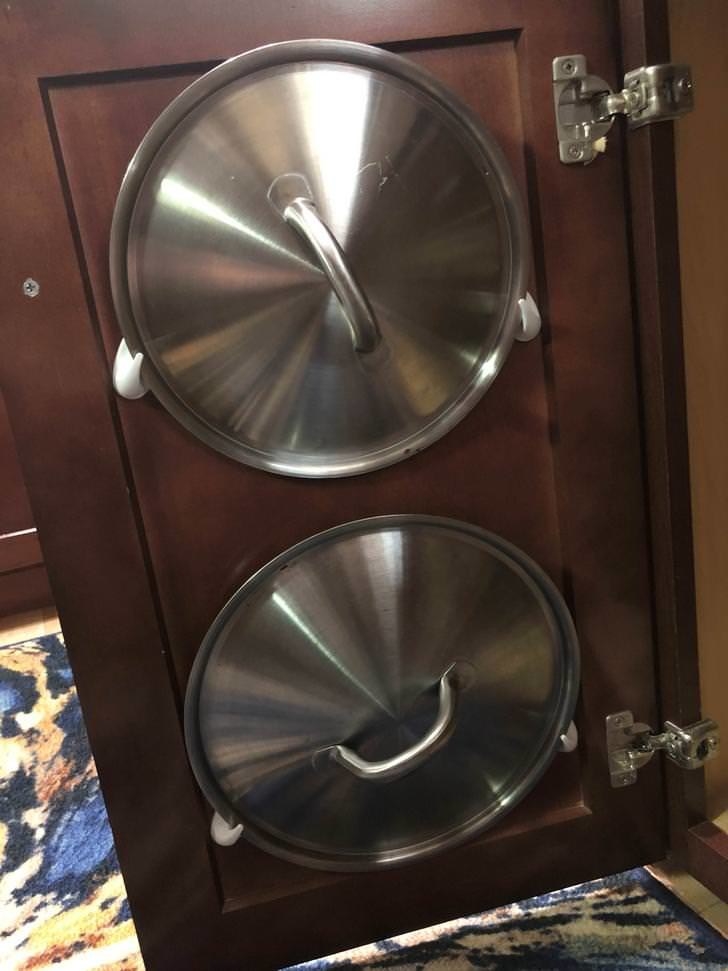 7.
Forks make it super easy to hang pictures:
8.
This is another simple way to manage cables: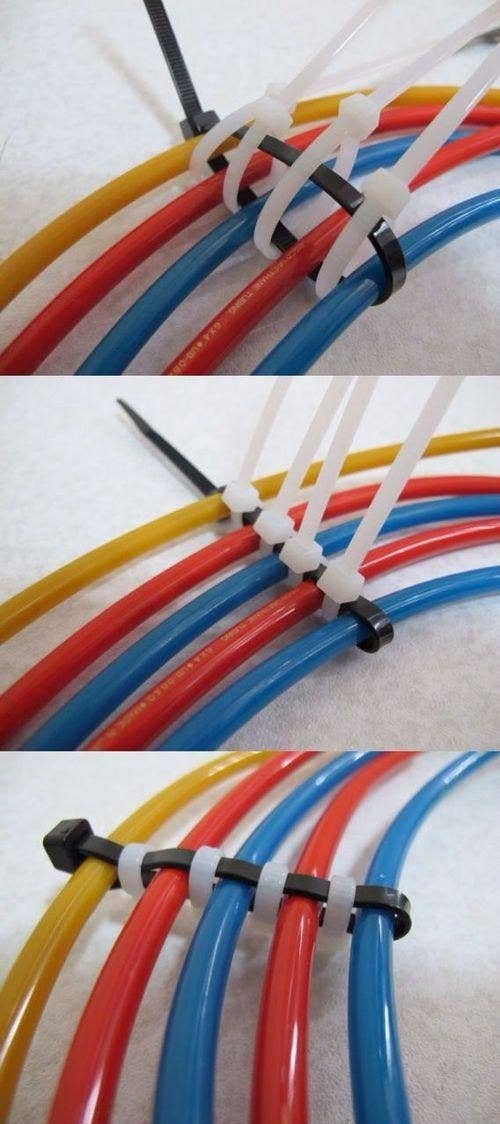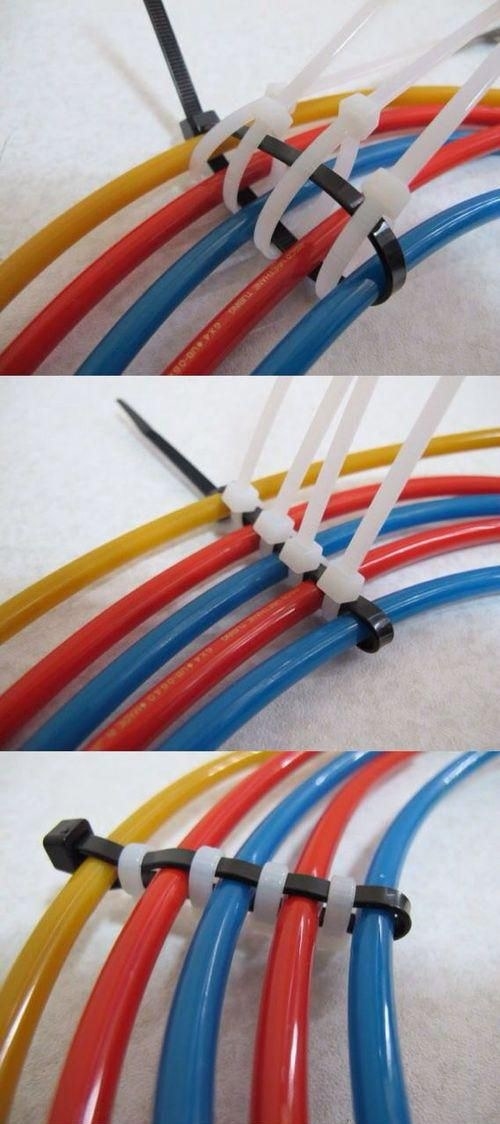 9.
Use a magnetic strip to keep your drawers organized.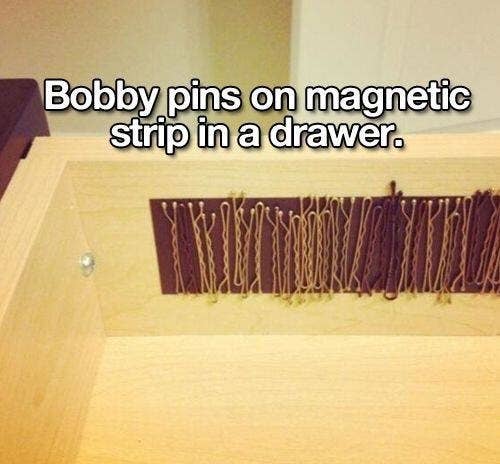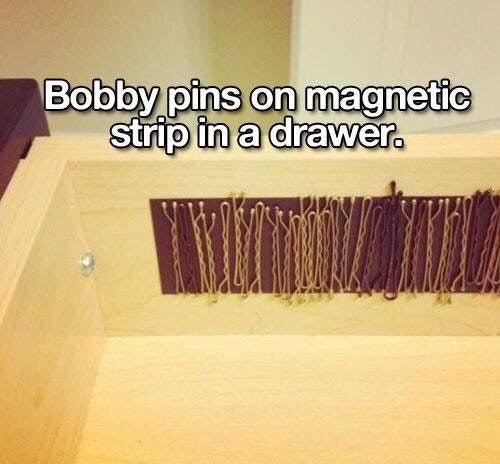 10.
Use drawers as substitute counter space if you're in a tight kitchen: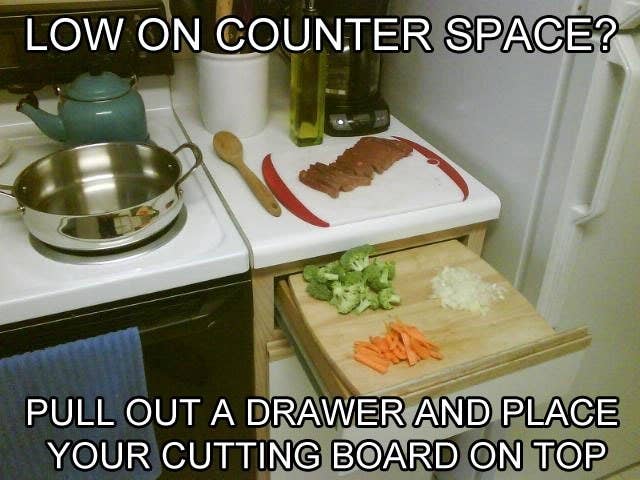 CLICK NEXT PAGE BELOW TO CONTINUE READING …