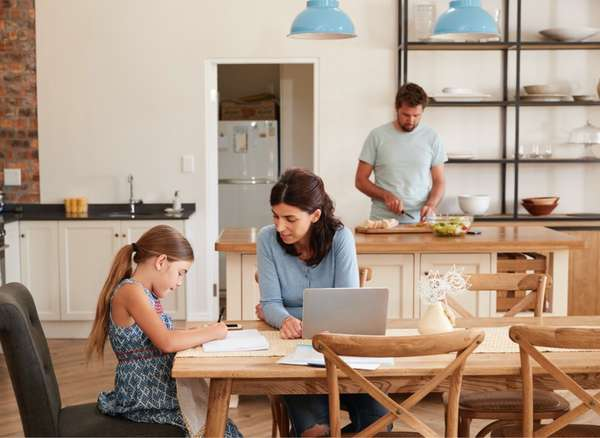 Thinking of completely renovating your kitchen? Think again before embracing these renovation and interior design trends to avoid making your space look old-fashioned.
The heart of the home
The kitchen is the heart of the home and any updates you make to this central space can improve the overall look and value of your home. However, choosing the wrong kitchen design can conversely make the entire property look dated. If you are going to spend the time and money to renovate your kitchen, be smart and plan for a space that will stand the test of time.
Open shelving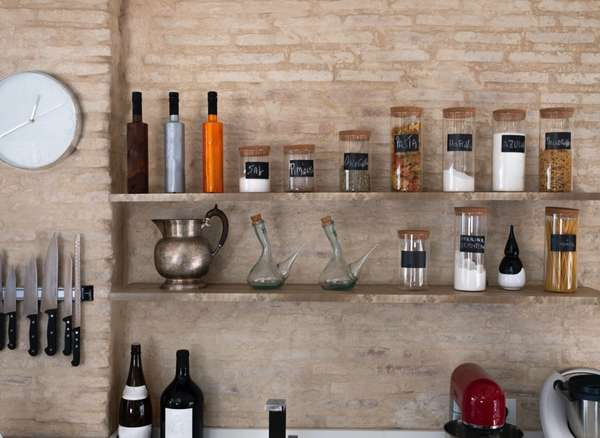 If you've spent a lot of time in your home over the last few years and are fed up with the clutter that has accumulated as a result, you're not alone. While they may look stylish when you see them in showrooms, open shelving leaves your clutter collections and hoardings bare. Instead, you can store your belongings more efficiently by using an organisational approach. These new options are becoming increasingly important as the number of family items grows exponentially with the increase in multi-generational families.
Mottled granite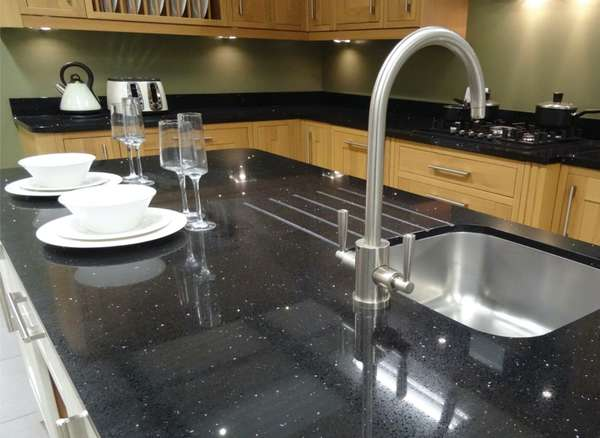 Granite used to be the gold standard in kitchen design, but its popularity is waning. Speckled granite in particular is phasing out in favour of solid or veined solid tops. Although natural stone is attractive, it is also more difficult to maintain than artificial stone worktops such as quartz. Quartz also does not need to be resealed regularly.
Microwave ovens on hobs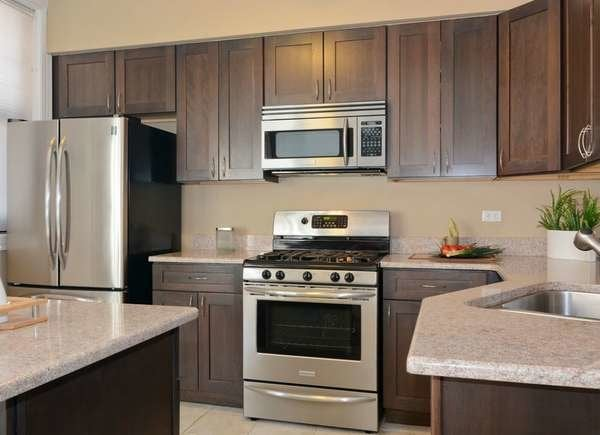 Space-saving microwaves on the hob has been the standard for many years, but that trend is coming to an end. As homebuyers increasingly support the principles of universal design, it is becoming increasingly important to keep essentials throughout the home within easy reach. Consider moving microwaves to under-counter corners or drawers.
Raised pot racks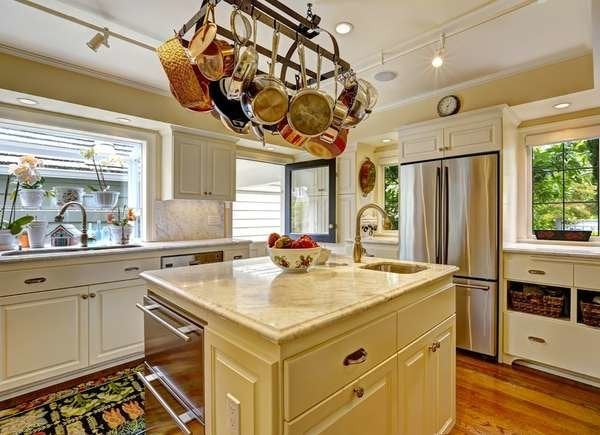 Pot racks are an integral part of kitchen design. However, placing large pot racks in the centre of an island kitchen is no longer the best option. Pots and pans are now more often stored neatly in drawers rather than living out in the open. If you want to keep your pots and pans visible and more accessible, hang some of your favourite pots and pans on the backsplash or an empty wall instead of stacking them overhead.
Kitchen desk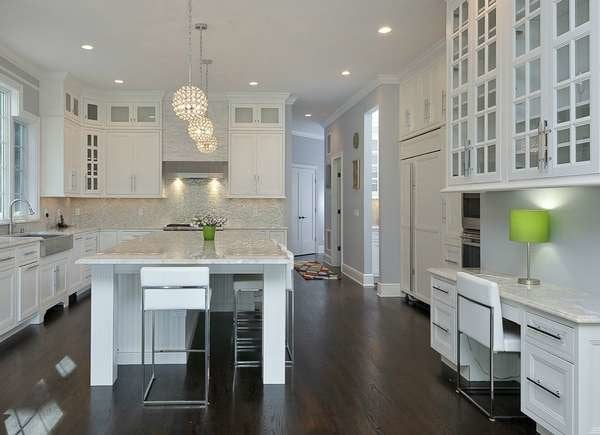 Putting a desk in the kitchen is something that has been done for about a decade. The problem is that kitchen desks can become full of papers and clutter you don't want to see. You don't need a desk, leave the family business to your home office.
Antique-style hardware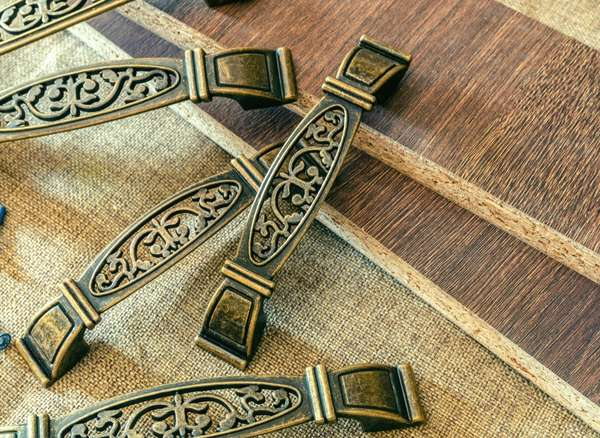 According to trends, metal hardware is in the spotlight this year, but not all metal is created equal. Choose slimmer, sleeker hardware than the heavy, dented cabinet hardware in your current home. The good news is that replacing hardware is fairly easy and inexpensive, so you can easily modernise your kitchen without spending a great deal of money. For example, replacing oil-rubbed bronze handles with matt or satin black will give your kitchen a 21st century look.
Recessed cabinets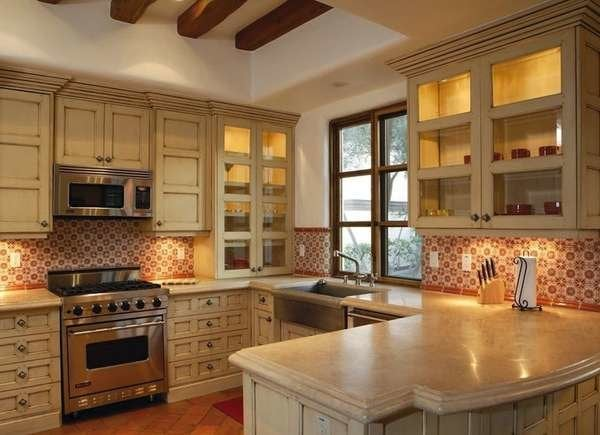 Recessed cabinets and glazed finishes are often used in country-style kitchens. This style of cabinetry has become more popular in the last decade, but is no longer a fad. When choosing cabinet replacement or refacing finishes, opt for a more contemporary look, such as crisp paint colours or clean wood tones.
White farmhouse sinks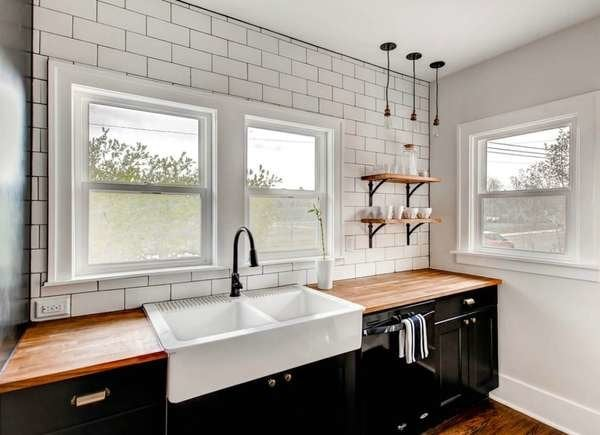 There was a time when homeowners couldn't seem to get enough of the white farmhouse sink, but today's sinks are putting a new spin on an old favourite. Instead of white porcelain, consider upgrading to an apron-style sink made from unusual materials such as clay, stainless steel, copper, wood or stone.
Faux finishes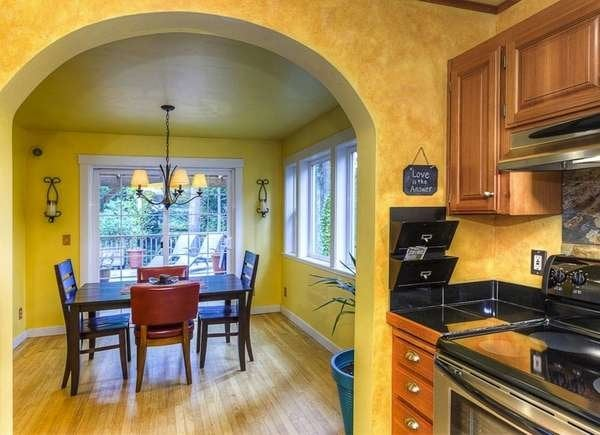 Faux finishes in kitchens are now on the wane. Today, simplicity is paramount. If you're freshening up your kitchen, eschew intricate finishes in favour of new paint in bold or neutral tones. For an accent wall, choose peelable wallpaper for added interest.
Appliances.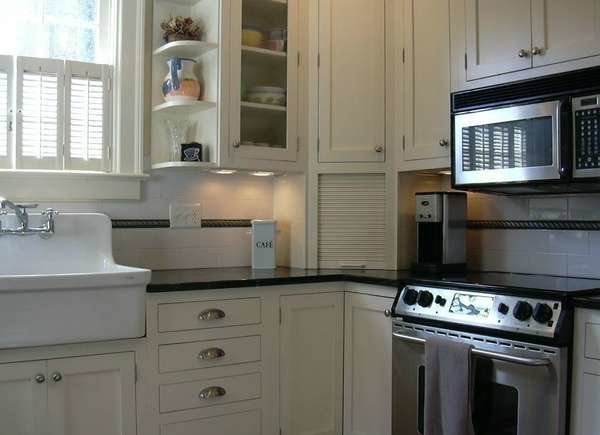 Keeping small appliances away from counters is a good thing. But at the expense of garage space for appliances? The trend towards larger cupboard drawers and pantries will continue, and there is plenty of room for a toaster inside.
Small backsplash.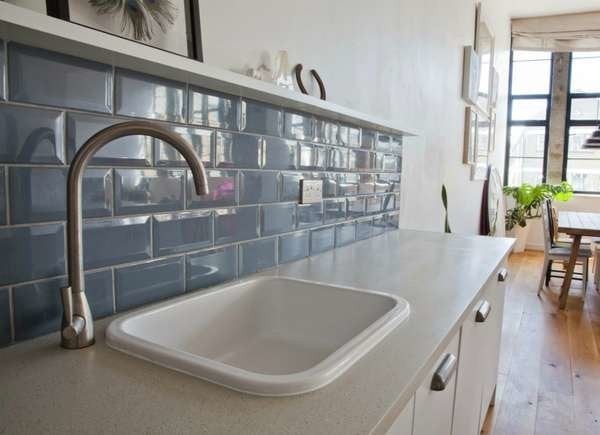 I am pleased to report that skinny backsplashes are no longer in vogue. Tile or glass backsplashes that run from counter to cupboard are easy to clean and catch spills and splashes. Nothing beats a well-sized tiled backsplash. These stylish panels eliminate grout cleaning.
Skip the Window Trim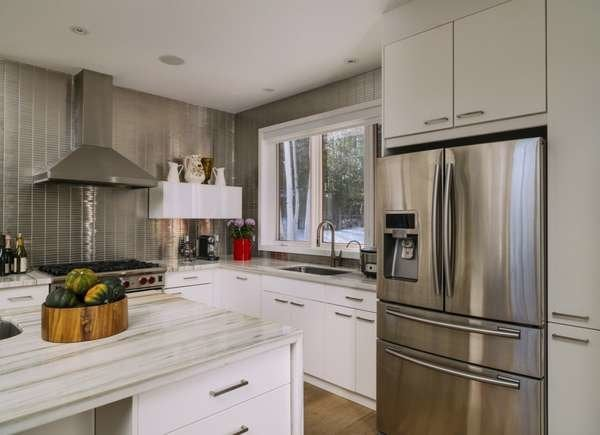 Emulating the urban loft style by opening windows unencumbered by sunshades or curtains has been all the rage for several years. The trade-off, however, is that privacy may not be completely protected and sunlight may be blocked. But you can easily change your mind about this interior design decision. Ditch the curtains and drapes in favor of simple, minimalist window treatments, such as translucent honeycomb curtains, which look fresh and block out the sun.
Tiled worktops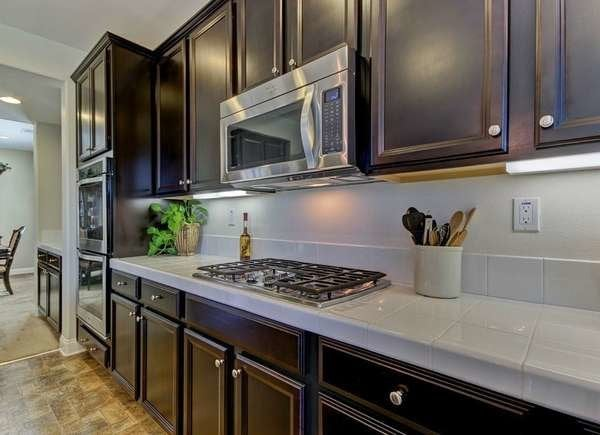 Tiled worktops, popular in the 70s and 80s, have experienced a resurgence in recent years with more minimalist designs. Although less expensive than granite and other natural solid wood countertops, tile countertops can be a maintenance headache. Cleaning grout on the vertical surface of a shower can be a challenge. But on horizontal surfaces where crumbs clog the grout lines? Forget it.
Bright Appliances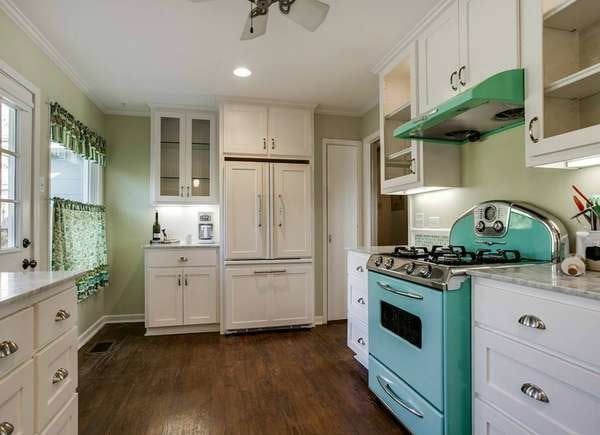 In recent years, bright colors have appeared in appliances, cutting through the sea of stainless steel that has dominated for years. Just be aware that a trend is a trend and will eventually (sometimes a little later) fade away. Remember avocados and goldenrod?
Open-plan kitchens.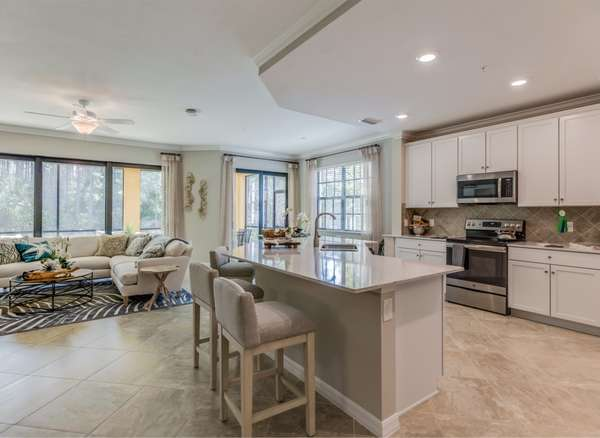 This trend has led many homeowners to avoid open floor plans in favor of walls and privacy. In recent years, with more time spent inside the home and increased noise and clutter, many homeowners are looking for more privacy and more work space, such as a kitchen table or an island. If you want the best of both worlds when updating your kitchen, consider installing a modern walk-through window with seating.
White-toned interiors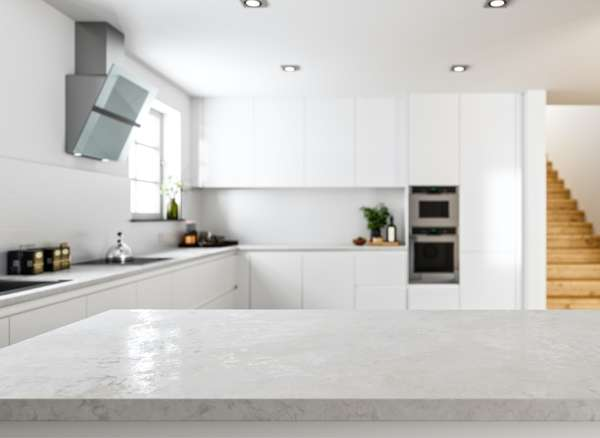 Minimalist kitchens don't have to be all white. Earth colors and natural materials are trending, but it is still important to keep the atmosphere simple. If you stick to white cabinets, choose light woods and eye-catching hardware instead of all-white. Choose bold paint colors for island kitchen cabinets and walls, or use artwork or wallpaper to enhance the visual impact of an accent wall.
Formal dining areas.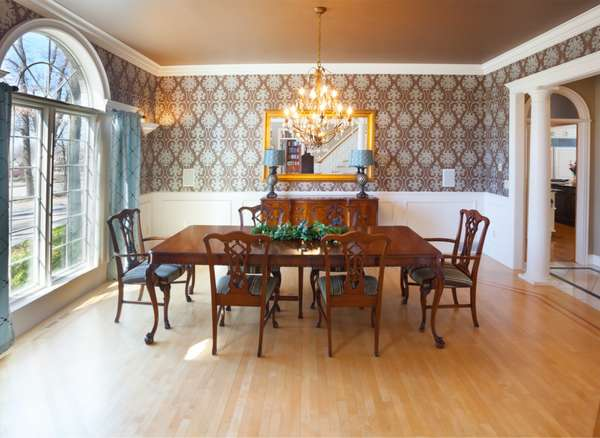 Comfort is now a requirement in the kitchen and every other room in the house. These days, no one wants to eat at a formal table, so more and more families are eschewing formal dining areas in favor of cozy breakfast nooks. Instead of sharp edges and formality, consider banquettes with muted colors.
Patterned and colorful backsplashes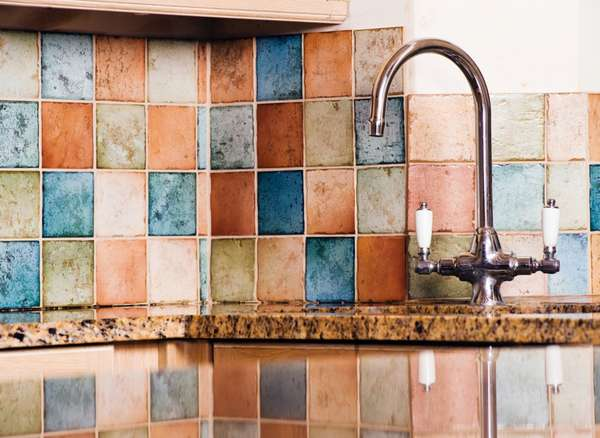 Save colorful patterns and murals for your gallery wall. Focusing on backsplash design may limit your other interior design options. (Besides, bold patterns are likely to look old after a few years.) Instead, choose neutral colors and play with the layering of shapes and patterns.
Frosted glass pendant lights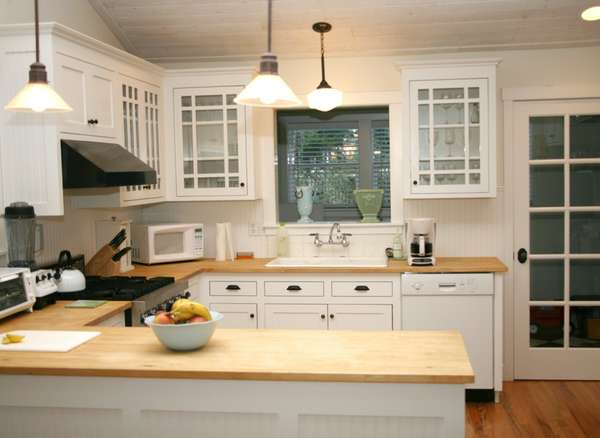 Good lighting is an essential part of kitchen design. Pendant lights are a great choice for cooking areas and dining tables because they can add style to a space and provide task light. Ditch the frosted glass options and opt for the latest clear glass shades to bring a sense of brightness and openness to the room. Try solid matte shades to avoid glare.
Word Art.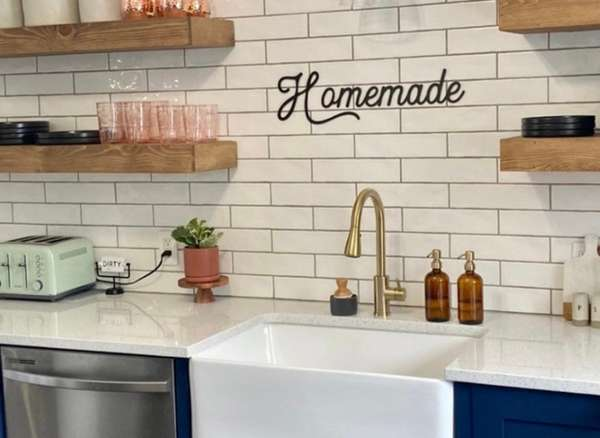 No matter how much you love the farmhouse style, now is the time to ditch the "family" or "party" sign above the sink. We want individuality in our spaces, and paintings and other fine art are now making their way into our kitchens. Ditch the quotes and signs and upgrade your walls with real artwork, and your kitchen will be instantly transformed.