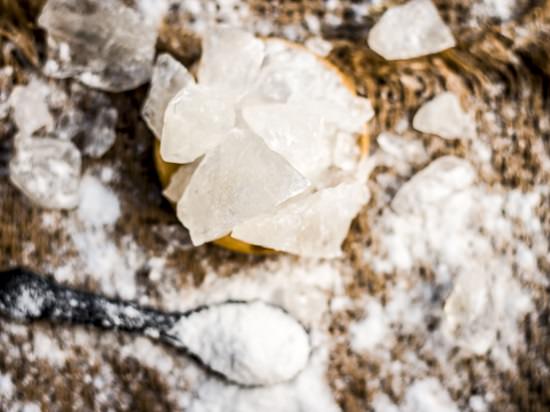 Consider these alum powder deodorants as a characteristic substance-free choice to keep the perspiration under control!
Feeling fresh 24×7 can end up being a test. A deodorant keeps the foul smell of sweat under control on long days. In any case, these deodorants do more damage to the skin and personal cleanliness. Aside from concealing the foul odor, business antiperspirants stop up the pores and gather the perspiration in the blocked pores all through use. Potassium alum is a characteristic salt that battles horrible smell, yet it additionally draws out the amassed poisons from the skin. It has as of late got sought after as a characteristic substitute for deodorants because of its indicated medical advantages, simple accessibility, and ease. Presently, we should investigate some DIY alum powder antiperspirant plans!
#1 Alum Powder Deodorant Recipe
This straightforward two-fixing DIY technique has an exceptionally long timeframe of realistic usability and clears the poisons and blocked perspiration that is available in the body and leaves you new and smelling phenomenal over the long haul.
Ingredients:
Seven tablespoons of alum powder
One tablespoon of musk powder
Method:
Blend the ingredients well in a clean bowl and spot it in a stainless corrective holder.
Take a minimal puff and keep with the powder antiperspirant.
Apply the alum powder antiperspirant with the cotton cushion on your underarms and other sweat dynamic regions after shower for best outcomes.
#2 Spray Deodorant Recipe
Simple to use and convey DIY formula, this deodorant is a financially savvy, normal substitute for your of-the-walkway antiperspirants.
Ingredients:
One cup of water
Two teaspoons alum powder
1/fourth cup witch hazel
15 drops of eucalyptus essential oil
Method:
Mix the alum powder in water until it is totally broken up.
Include witch hazel and eucalyptus essential oil in the blend and blend well.
Pour the witch hazel and alum blend in a clean spray bottle.
Spray on the underarms after a shower.

CLICK NEXT PAGE BELOW TO CONTINUE READING …