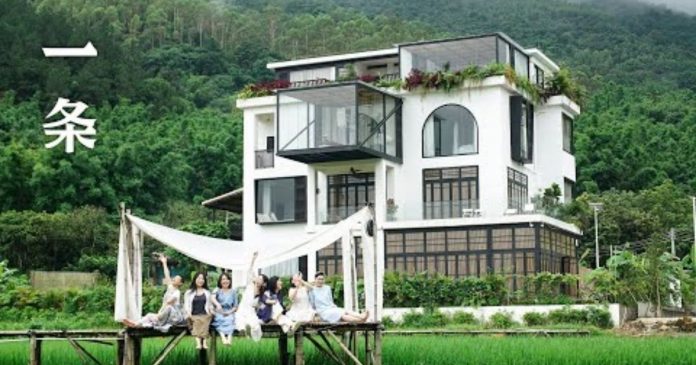 When you think about retirement, what do you dream of? For these seven ladies and best friends living in Guangzhou, China, they knew they wanted to spend their retirement living together. And so, they each pitched in to come up with 4 million yuan (about $580,000 USD) to spend on purchasing and renovating their dream retirement home just outside of Guangzhou.
The 700-square-meter home is absolutely stunning and boasts panoramic views of the surrounding hillside.
The kitchen and adjoining eating area are quite spacious – a necessity with seven people living and cooking there!
The tea room, traditional in Chinese homes, was designed with floor-to-ceiling glass so the women can enjoy the beautiful scenery.
The bedrooms are all clean, fresh, and filled with natural light. Some even have adjoining outdoor terraces. Yep – I could totally live here!
For a full tour of this stunning, sprawling home