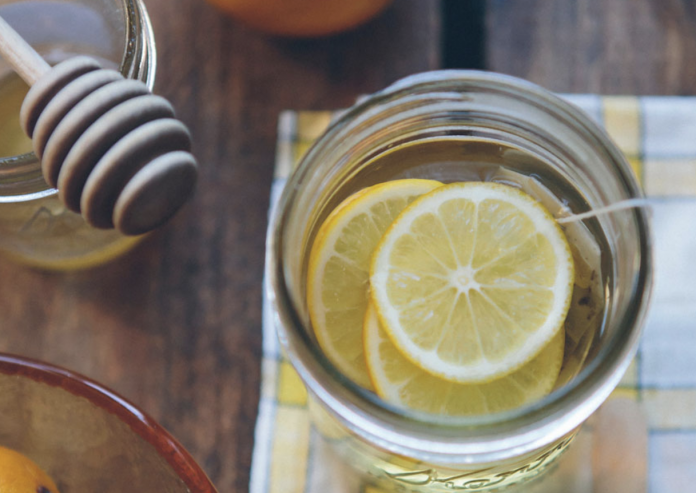 Lemon is a great fruit that everyone uses in cooking, it provides a nice and unique flavor and it can serve as a medicine in some cases, but this is something that a lot of people know about and we are about to give you 7 lemon uses that you probably never knew about.
1. Cleaning the microwave
That's right, lemon can help you with your dirty microwave. You just have to fill a bowl with water, then put in the zest and juice of one whole lemon. Take the blend and heat it up for about four minutes, then proceed to use this lemony water to clean up the dirty microwave.
2. Nail whitening
Women always suffer from nail color changing after using too much nail polish and it sure looks bad, that is why women hate it. This tip is going to give you a solution to this problem. To restore the original nail color after the usage of nail polish, grab a lemon and slice it in half to have two pieces, and rub your nails using one of them, and I'm sure that you are going to be surprised.
3. Repelling insects
Lemon can be useful if you want to get rid of annoying bugs because insects like ants and mosquitos really hate lemons. Extract the juice from a lemon and mix it with water, then grab a spray can and pour the solution in it and start spraying it in multiple locations in your house.
4. Lemon detox
Everyone knows that lemon and warm water can give you a lot of health benefits. It is said that it can prevent halitosis and help you deal with constipation, and on top of that, it can help you detox your liver and make your skin glow. There's nothing to be afraid of, even the taste is good.
5. Cleaning a chopping board
When we want to cut meat or vegetables, we use chopping boards almost all the time, but with time, a bad smell starts building up and won't be removed even after cleaning the board. Luckily, lemons can deal with that problem, you only have to rub half a lemon over your chopping board. This way you will kill harmful bacteria and clear that bad annoying smell.
6. Lemon and salt scrub
People use face scrubs to get rid of dead skin cells and to make their skin glow, and this can be useful, especially after the cold winter season. But, as you know, face scrubs are quite pricy, but lemons are here to save the day. You are going to need:
200 grams of sea salt
30 ml of lemon juice
250 ml of olive, almond, or coconut oil
Instructions:
Start by adding oil to the salt until you start noticing it turning into a scrub, then add in lemon juice and start mixing. Once done, store the solution in a jar.
7. Get rid of nasty smells
This is a very common problem that people face especially after they finished cooking a meal, they have garlic or onion smell on their hand and it won't seem to go away. To fix this, rub your hands with lemon juice and the smell will disappear in no time. If you have an open wound or a cut on your hand, then be careful because it might get stingy.