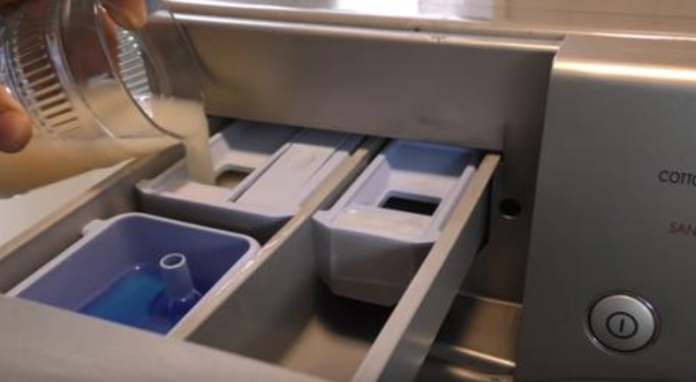 You know what they say When life gives you lemons, make… Household cleaning products? Okay, maybe that's not what the expression says, but that's what we think! Not only are lemons great for ice water or baking, but there's a lot more to this citrus fruit than meets the eye. Watch the video below to discover nine surprising ways to use lemons (and lemon juice) to make your life easier and cleaner.
TIP 1: USE LEMONS TO WHITEN YOUR TEETH
Looking for an all-natural alternative to laundry bleach? Use lemon juice. Lemon juice will keep your clothes smelling fresh, lighten your whites and is color safe.
TRICK 2: CLEAN YOUR HANDS
If you've cut something smelly, like onions, the smell will linger on your hands for hours. To get rid of the smell before it starts, wash your hands with a slice of lemon to neutralize the odor.
TIP 3: CLEAN THE CUTTING BOARD
The acidic nature of lemons makes them an excellent disinfectant. Add salt to a little lemon juice to make it abrasive and use the homemade scrub to clean dirty surfaces, such as the cutting board after handling raw meat.
TRICK 4: MAKE LEMON SPRAY
IN A LEMON. Wow. Add a squeeze of lemon to food, drinks or for cleaning with a simple pump of your "in a lemon" spray bottle.
TRICK 5: MAKE THE VINEGAR BEARABLE.
Using vinegar to clean is very useful, but let's face it, vinegar sucks. To get all the benefits of vinegar without the stink, marinate lemon slices in vinegar and store them for a few weeks. You'll get a lemon vinegar solution that cleans great and smells even better.
TRICK 6: FRESHEN THE FRIDGE
Although most of us use baking soda to keep the fridge fresh, a few cotton swabs soaked in lemon juice can be even more effective than this classic trick. Just be sure to change the cotton swabs every week or so.
TRICK 7: MAKE DESSERT CUPS
Hollow out the lemon to make elegant dessert glasses. Let them sit in the fridge for a few hours and pull them out to reveal pretty, usable ice cream bowls, perfect for a summertime sorbet.
TIP 8: KEEP THE BUGS AWAY
Fun fact: insects, like ants and flies, hate the smell of citrus. Especially lemons. Take leftover lemons and tie them in a paper towel to form a bunch. Leave these bundles near doors, windows or any other place where insects can enter.
HACK 9: CLEAN YOUR COFFEE MACHINE
After some time, coffee machines get dirty with limescale which affects their performance as well as the taste of your coffee. To clean them out all-naturally, put a mixture of 1/3 lemon juice and water through the coffee maker. Run a few pots before using again.
Do you use lemon around the house in a creative way?