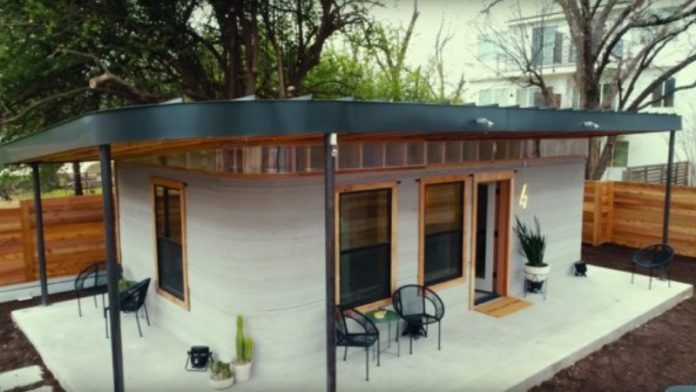 It is no secret that building houses is extremely expensive. Add to this the increasing number of homeless people around the world, and it is no wonder that there is a severe shortage of affordable housing. Fortunately, two extremely innovative companies have joined forces to develop a sustainable solution to this growing problem.
The non-profit organization New Story and the new ICON have partnered to design a 3D printed house that can be built in just 12 hours. A robot essentially prints and builds the walls, ceiling and floor of a 650 square foot model before workers install the final touches, including windows, doors, plumbing and electrical.
These highly efficient homes are part of a larger plan to build housing for low-income communities in El Salvador. The companies plan to build dozens of these homes by the end of 2019, and expect to build more for different communities in the future. This construction process is not only faster and cheaper, but also produces less waste than traditional construction.
The model currently costs $10,000 to build, but New Story and ICON hope to reduce this cost to $4,000 in the future. The models have a clean and modern design and include a covered patio, a bedroom, a bathroom, a living room and even a small workspace.
CLICK NEXT PAGE BELOW TO CONTINUE READING …