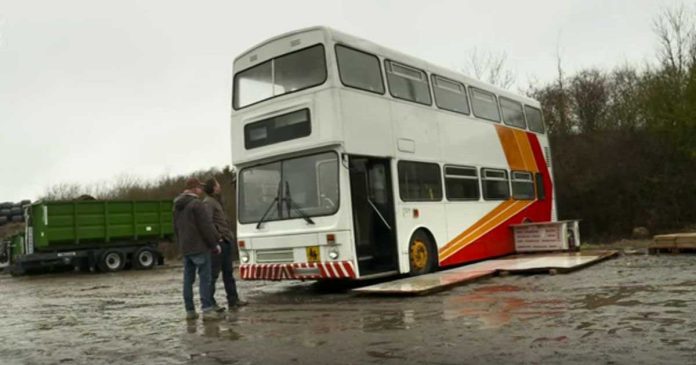 These days, a home doesn't always mean a traditional two-story brick house. I've seen people living in shacks, trailers and all sorts of unconventional tiny houses. Adam Collier is a 42-year-old carpenter and single father from Brighton, England, who decided to turn an old double-decker bus into a cozy home on wheels for him and his teenage daughter!
When Adam bought the bus, it had only been out of service for a few weeks and was still in pretty good shape. However, it was designed to transport people, not to serve as a home for two people! Adam was an experienced carpenter, so he knew he would be able to do most of the work himself. So he gave himself a budget of £10,000 (just under $13,000) to buy the bus and completely renovate it.
After ripping out the seats, removing the panels and re-insulating the entire bus, Adam was ready to start thinking about the layout. He covered the bus with new tongue-and-groove paneling to retain heat and create an aesthetic design. The second floor of the bus houses a dining room and kitchen with a beautiful butcher block countertop.
By climbing the stairs, Adam was able to fit three entire bedrooms on the upper level of the bus. Yes, this double-decker bus can accommodate a total of six people! There is also a small reading and sleeping area above the driver's cab, surrounded by windows and lots of natural light. Despite being about £5,000 over budget, Adam and his daughter now have a beautiful mobile home for a fraction of the price of a regular house.
Great work, Adam, and happy travels!