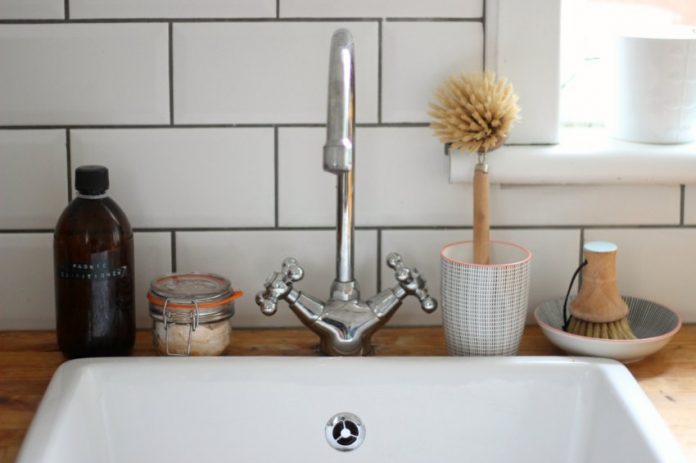 Our neighborhood library is an enormous asset for our family, and as of late I checked out The Naturally Clean Home to find motivation for some simple ideas for cleaning my home with more natural fixings.
That is the place I found this brilliantly smelling thought for a brisk and simple sink cleanser. I included more of the orange oil for a more powerful citrus fragrance, and let me let you know, it smells phenomenal!
Here's the quick and simple recipe:
In a bowl combine:
1 cup baking soda
3 teaspoons cinnamon
6 or so drops of orange essential oil
Mix well.
When you're prepared to scrub your sink, use two or three teaspoons of the blend, and a wet fabric or wipe to clean. At that point wash the whole sink completely with water.
I put my blend in a clean sugar shaker to keep it convenient (Be certain to mark it and to get it far from kids). The writer of the book says it's safe for porcelain or stainless steel sinks.
I love it since it smells so much superior to other cruel substance chemicals. It even leaves your hands smelling sweet for quite a long time!