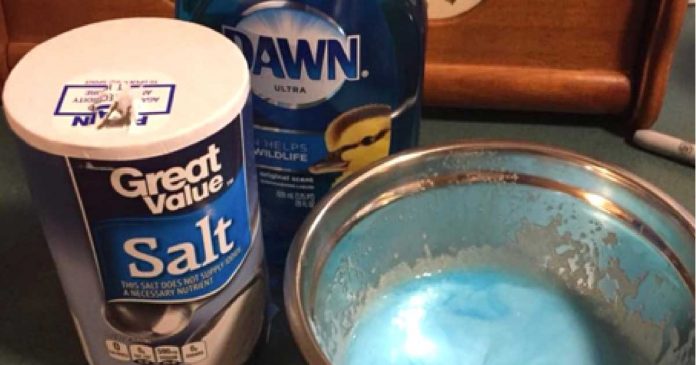 When it gets warm outside, or if you live somewhere warm throughout the whole year, you're likely to suffer from fleas especially if you have pets. Once your pet gets affected, it seems impossible to get rid of them. But this fur mom has discovered the perfect, fastest, and most effective solution for getting rid of her dog's fleas.
Hannah Burgess shared this genius hack for getting rid of fleas. She has done some research on Pinterest and found out that if you want to get rid of fleas, you only need Dawn dish soap (the blue kind) and table salt. The Dawn dish soap is designed to kill the fleas, and the salt kills the eggs. Hannah said that the moment she tried this solution, the fleas were falling right off of her dog.
Pretty simple, right? This is a great solution because you likely already have both of these items in your home, and if not, they are super inexpensive. Before trying out pricey flea treatments, why not give this one a go? Just remember to rinse your pet thoroughly afterwards!