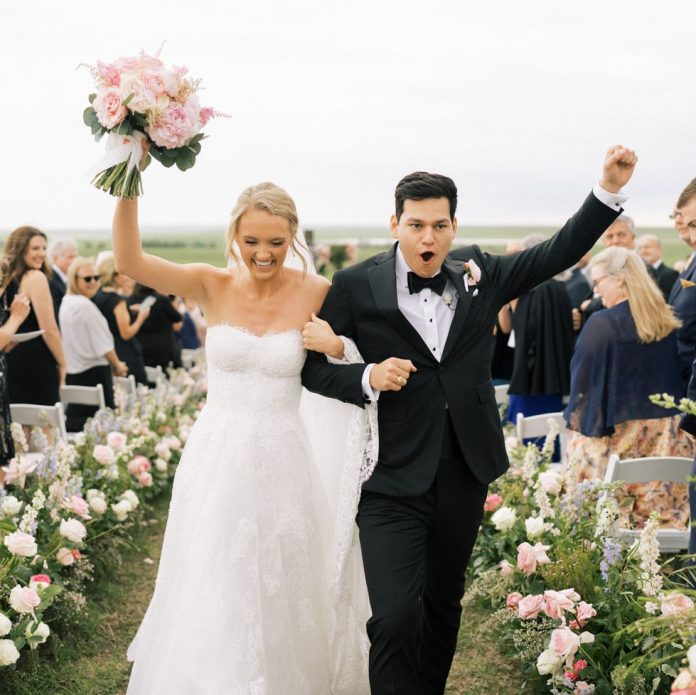 On the day of Alex Drummond and Mauricio Scott's much-anticipated wedding, Drummond Ranch was totally transformed into an ethereal fantasy garden filled to the brim with flowers (it's a Drummond thing). It was stunning, to say the least, and a total dream come true for Alex.
"Alex's vision was pinks and blues," said George Catechis of The Fleuriste in Oklahoma City. "She didn't want to go the typical route of all white flowers, but wanted it to be romantic and elegant."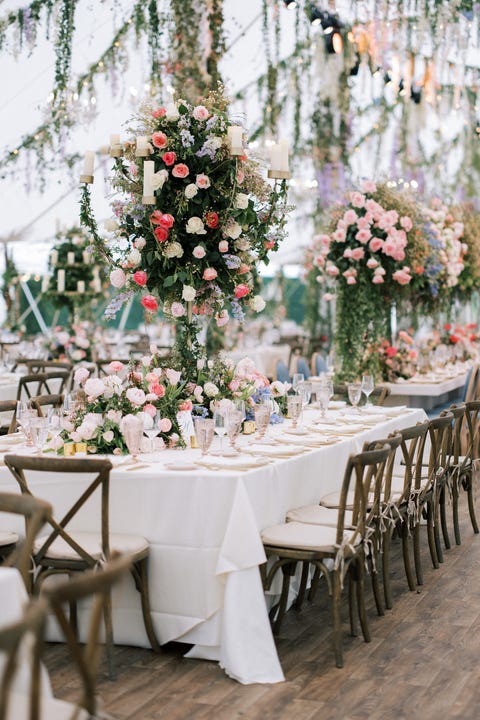 They brought that vision to life with a mix of ranunculus, peonies, roses, tulips, sweet pea, and muscari—all florals that matched the pink and blue hues on other details like the invitations and the monogram on the dance floor.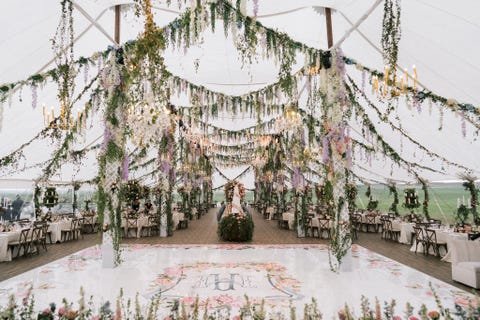 But getting all those awesome arrangements to Pawhuska wasn't easy—in fact, The Fleuriste loaded up four refrigerated trucks-worth of flowers in preparation for the big day!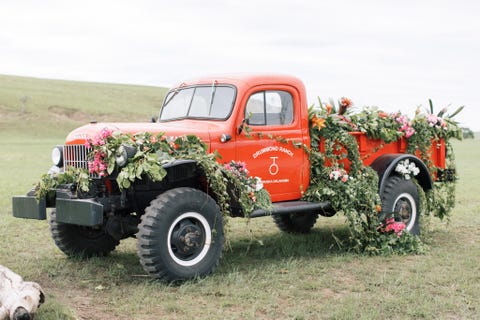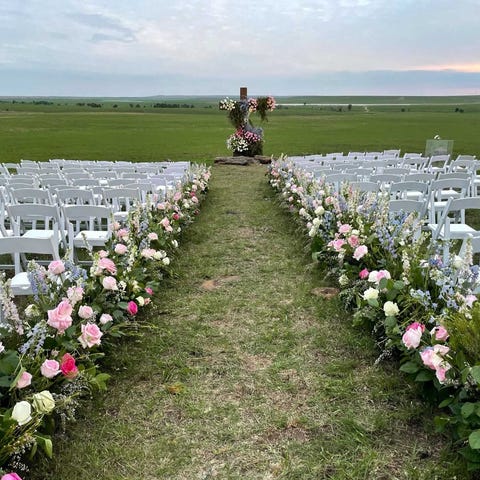 At the ceremony, the beautiful pink and blue flowers were arranged loosely to look like a wild garden. Blooms lined the aisles and decorated a nine-foot cross at the front. Alex and Mauricio had buds to match: her bouquet was filled with the same varieties (and a few white flowers for good measure) and Mauricio's boutonniere was a small pink peony. Even the moms and grandmothers carried little bouquets of posies!
CLICK NEXT PAGE BELOW TO CONTINUE READING …