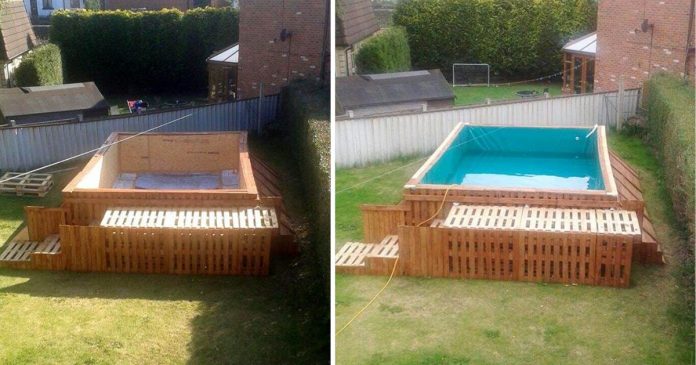 Installing an in-ground pool can cost between $20,000 and $30,000, sometimes more. I don't know about you, but it's not exactly in the budget for me this year. However, I live in a place where the summers are extremely hot and we live an hour away from the nearest beach. When June comes, I desperately look for a body of water, no matter how small, where I can cool off.
Fortunately, there is an economical way to achieve this goal: build a pool with wooden pallets! I know you probably think this idea is rather vague. The engineering behind this Easy Pallet Ideas project is simple but extremely clever, and the end result is an above-ground pool that is actually quite beautiful.
The main supplies you will need for this project are about 40 wooden pallets (available in many places, including your local wood or renovation store), a pool pump and a tarp. You will also need other supplies such as plywood, nails, metal brackets and some basic tools. You don't need to be a carpenter to do this project, but if you are a friend of one of them, see if they are willing to help you!
CLICK NEXT PAGE BELOW TO CONTINUE READING …