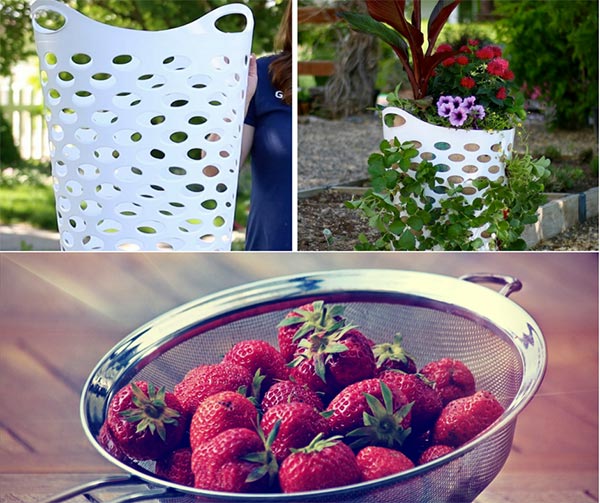 Would you like to be a garden gardener even if you don't have a garden? No problem! Growing vegetables in a container is the ideal solution. And if you run out of money, you can use inexpensive or used laundry baskets as baskets.
These baskets are suitable for a variety of fruits and vegetables, including:
• Potatoes
• Peas
• Salad
• Tomatoes
• Herbs
• Beans
• Cucumbers
But one of the most popular gardening uses for laundry baskets is growing strawberries. So even if you're short on space, you can expect strawberries for smoothies, fruit salads, or just dip them in crème fraîche or chocolate. Here's how to do it:
Cut a small hole at the bottom of the laundry basket. This will allow the soil to drain properly. This is particularly important for strawberries.
Line your basket with a burlap (available at a local nursery). Place it in the basket like a garbage bag, with the flaps hanging over it.
Fill the laundry basket with soil, then cut the flaps so that the fabric is at the same height as the top of the basket.
Place your strawberries in the openings on the side of the basket. You will need to cut through the jute each time you choose to have a plant.
Do not use all the holes and avoid the top rows of holes. Space your plants so they have plenty of room to grow.
Keep them watered. All sides of the laundry basket are exposed to air, so the water will evaporate faster than in the ground.
Optional: Plant flowers at the top of your basket. Since you haven't put strawberries in the top holes, your flowers may hang a little to the side.