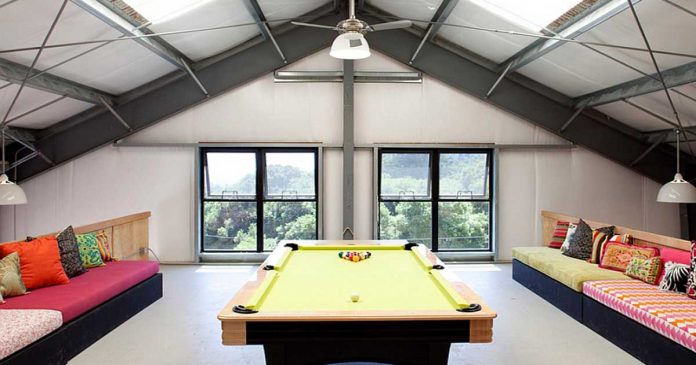 If you're the proud new owner of a converted loft, you're in for the fun part: outfitting the space to make it usable. This means adding all the aesthetic and functional touches that will allow the loft to meet the same standards as the rest of the house.
Lighting
How you light the space is essential to your enjoyment. Consider LED lighting in various locations to distribute light evenly throughout the space. Installing mirrors in strategic locations can help achieve this goal. If you need to spend time in the loft during the day, skylights are a great addition.
Heating and insulation
Any self-respecting loft conversion must be thermally sound. This means insulating the ceiling and installing radiators at strategic points in the space. Ideally, this should be done before plastering, especially insulation.
Adding furniture
The choice of furniture will play an important role in the appreciation of the space. If you haven't adapted the entryway, you may have difficulty getting some furniture into the loft. The pool table will have to be disassembled and reassembled in pieces, and the mattress will have to be rolled up tightly. If you want to assemble larger furniture and the ladder isn't wide enough to accommodate it, it may be time to think about something you can assemble on site. Something that is difficult to assemble can still be effective once you're done. Just make sure it's not physically impossible, otherwise you'll be disappointed.
Tailor it to your needs
The furniture you choose will depend on how you use the room. Keep in mind that the storage elements you introduce, such as shelves and cabinets, will have to take into account the slope of the roof: a custom solution will make the most of every centimeter; a standard solution risks leaving huge gaps at the edges.
CLICK NEXT PAGE BELOW TO CONTINUE READING …