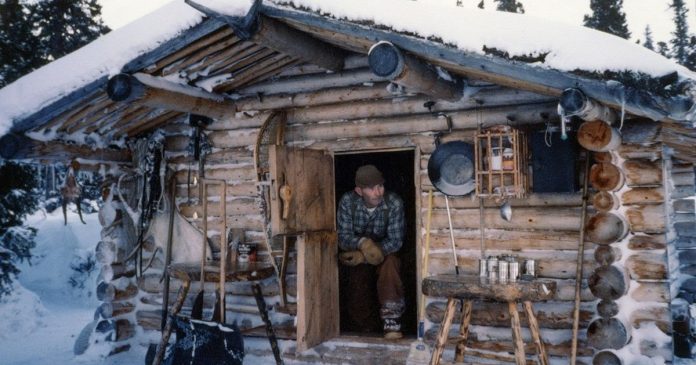 If you've never heard of Richard (Dick) Proenneke before, this is your lucky day. Dick was an American writer, wildlife photographer and conservationist who lived alone in a log cabin for 30 years in the wilderness of Alaska. Oh, yes, and it also turns out that he built this log cabin by hand using only materials found in the surrounding nature. Dick moved into the cabin when he retired at age 53 and remained there until 1999, spending the last four years before his death living in California with his brother, Raymond.
Dick's cabin is so deep in nature that it is only accessible by seaplane. His old friend, pilot Leon Reid Alsworth, used to come there on a semi-regular basis to deliver food, mail and other supplies that Dick needed. Dick stored his food in metal containers underground to keep it fresh, making sure that any perishable food was kept safe for consumption for an extended period of time.
During the 30 years that Dick lived in his cabin, he rarely went to visit his family. He loved the solitary life and beauty of the Alaskan desert, and had everything he needed to be happy. He even recorded images of his lonely and isolated life, which eventually became a documentary called "Alone in the Desert". Dick had recorded so much material that he also made a sequel in 2011.
CLICK NEXT PAGE BELOW TO CONTINUE READING …