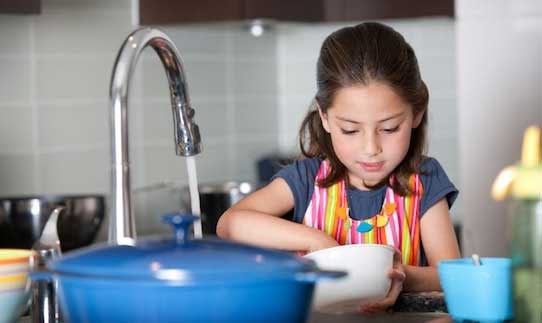 If you have kids, you probably know already that getting them to follow instructions isn't an easy thing to do. They spend a lot of time on their friends, electronics, playing, etc… Doing the chores is the last thing on your children's minds. But this creative mom found the perfect solution for getting her kids to start helping her or at least cleaning up their mess.
This mom was fed up with the mess made by her kids. Her kitchen was always chaotic and it was always resulted by her kids. But she didn't get mad. She got a little creative and she came up with this great hack that saved her life and her kitchen.
Before leaving the house, she left a note in an obvious spot in her home. It explained that in order to get that day's wi-fi password, her children needed to clean the kitchen and the mess.
This mom knows how to deal with her kids, as the note she left required that her kids place a box of crackers on the counter by the stove, to make sure that they weren't sending her an old photo of the kitchen. That's so smart of her, right?
She's swearing by this hack and she said that her kids really do follow the instructions and they clean the kitchen when she asks them to do it this way. If there's something the kids really want this year, it's the internet. Props to this woman for finding such a simple and harmless way of getting her children to do the house chores!