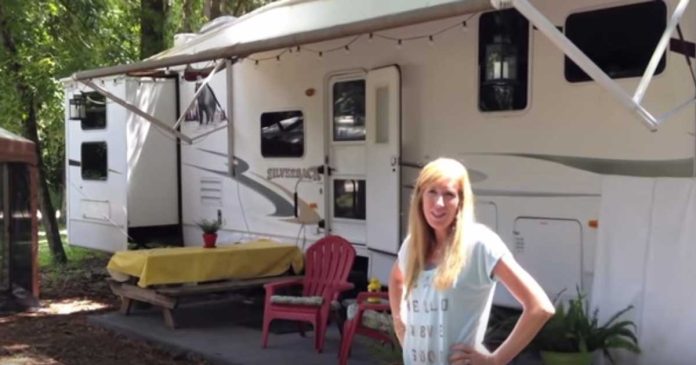 When you think of an RV, you probably think of piling in for a weekend camping trip. However, for this family of six (yes, I said six!), the camper is their full-time home. The Harger family left their traditional suburban life behind and decided to travel to South Africa in this RV to spread the Gospel. Take a tour of their camper and see how the Hargers handle the tiny life!
The Hargers' Cedar Creek Silverback RV is not only their home, but also a space where the children are home-schooled.
There's also a comfortable living area with lots of built-in storage.
For such a small space, the kitchen houses a full-size fridge, double sink, oven, pantry, and a decent amount of counter space.
The couple's four children share two sets of bunk beds in a separate bedroom.
And at the back of the RV is the bright, colorful, and light-filled master bedroom!