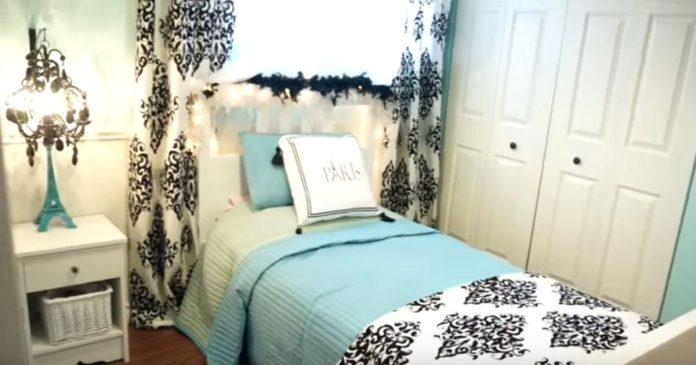 If you've experienced the challenges of growing up with siblings sharing a room, you're probably familiar with the daily struggles. Kath, a mother and blogger, faced a similar situation when her two daughters constantly bickered while sharing a room. As children mature, the desire for personal space and privacy becomes entirely natural. However, not everyone has the luxury of providing separate bedrooms based on the size of their home. In response to this dilemma, Kath ingeniously devised a solution that would create distinct spaces for her daughters without requiring any major structural changes.
Kath's journey as a mother and blogger unveiled a common parenting conundrum – siblings sharing a room. With her two daughters engaged in frequent squabbles, Kath recognized the need for a more harmonious living arrangement as they grew older. The challenge was clear: How could she grant them the cherished privacy they craved without the space for separate bedrooms? Kath's inventive solution not only resolved this issue but also set a creative precedent for others in similar predicaments.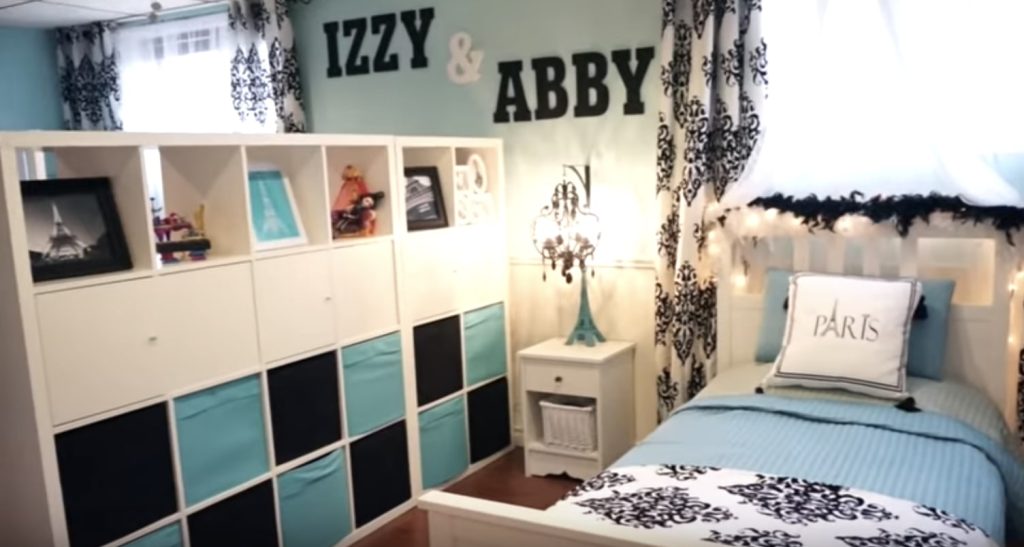 Initially, Kath's plan involved constructing a physical wall to divide the shared room into two distinct spaces. However, her perspective shifted during a visit to IKEA, where she stumbled upon a brilliant alternative. She opted for white shelving units, ingeniously flipping them to create a functional "wall." These shelving units were equipped with built-in storage shelves, proving to be the perfect solution for the sisters' room. This creative approach allowed each girl to have her designated area, fostering a sense of individuality within their shared space. Abby claimed a traditional bed on one side of the shelving, while Izzy acquired a "loft bed" with a cozy reading nook underneath, adorned with matching curtains.
Kath's encounter at IKEA not only transformed the dynamics of her daughters' shared room but also highlighted the power of innovative design. Her resourceful use of shelving units not only divided the space but also maximized its utility through built-in storage. This inventive twist demonstrates how everyday items can be repurposed to meet unique needs, offering a budget-friendly and aesthetically pleasing solution for families facing similar challenges.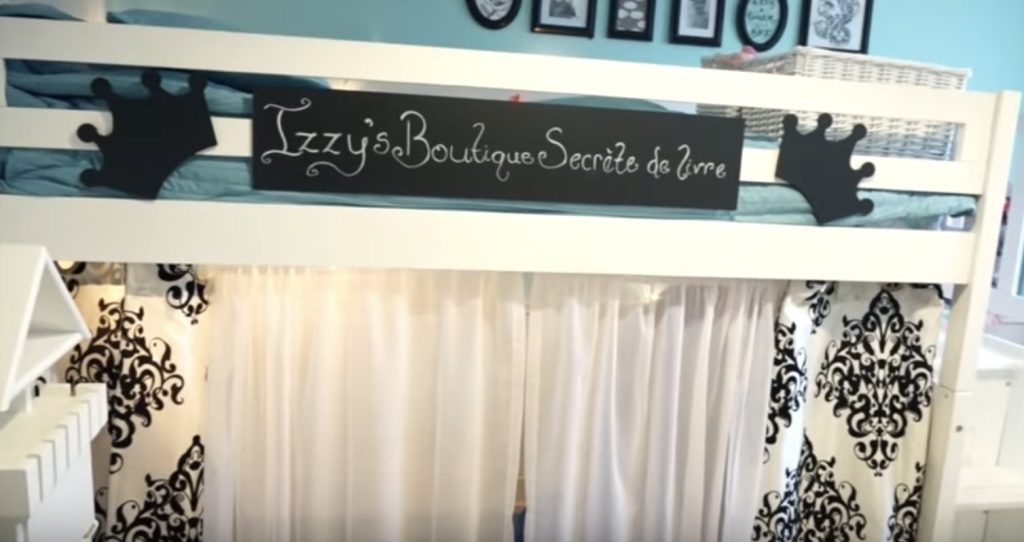 The bedroom's transformation didn't stop at the ingenious shelving solution. Kath and her daughters decided to infuse the room with a Parisian ambiance. They started with a soothing pale blue color as the backdrop, a choice they adored so much that they decided to accentuate it with touches of black and white. The reasoning behind this Parisian theme was simple: both Abby and Izzy attended French immersion schools and shared a profound love for all things Paris. It was a fitting choice that reflected their interests and aspirations.
The creative vision didn't end with the shelving innovation. Kath and her daughters embarked on a delightful journey to imbue their shared space with the charm of Paris. The serene pale blue walls served as a canvas for the transformation, which they embellished with elements of classic black and white. This Parisian-inspired decor was a meaningful choice, resonating deeply with Abby and Izzy's educational backgrounds and personal passions. It not only transformed their room but also created an environment that grew along with them as they continued to mature.
In conclusion, Kath's resourceful approach to addressing sibling conflicts in a shared room not only provides a practical solution but also serves as a testament to the power of creativity in interior design. Her story demonstrates that with a dash of ingenuity and a sprinkle of personalization, even the most challenging living situations can be turned into delightful spaces that evolve with the changing needs and preferences of its inhabitants. Thanks to Kath's innovative ideas and her daughters' shared love for Paris, this room has become a truly unique and meaningful haven.
pictures source : ClutterBug