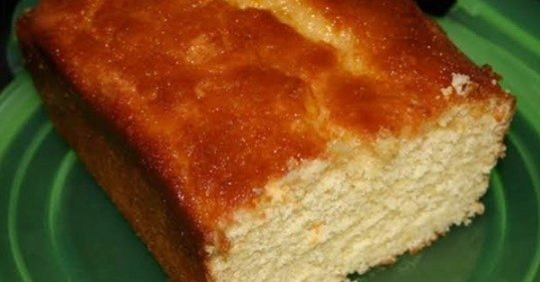 Loaf cakes are one of our very favorite things to bake because they come together easily – once you get the gist of it down, you can easily whip up countless different versions – and they're the perfect snack regardless of the time of day. A slice of this "bread" for breakfast? You betcha. A little afternoon snack? Yep. Midnight dessert? Sure, why not?! The best part about these is, as we already mentioned, they're so ridiculously easy to customize.
You know we love cream cheese around here, since it adds richness, keeps our loaves moist and just has great overall flavor, so then it was just a matter of figuring out what other flavors we wanted to throw in there…. This wasn't a difficult decision, seeing as citrus fruits are in season right now, so we decided to go with some juicy oranges. With fresh juice and zest, along with a little boost from orange extract (totally optional!), we got to work and whipped up this delicious dessert. Trust us, this is the perfect balance of sweet and tart, aided by the easy glaze we pour on top, replete with plenty of orange zest for even more flavor.
Obviously lemons are the citrus that get the most attention, so using oranges here is a lovely departure from the norm, although you could always swap in grapefruit or blood oranges if either of those tickle your fancy. This light and zesty dessert is the perfect way to brighten up your day, so don't wait – try it out and see how much you love it!
INGREDIENTS:
Click Next Button Bellow for Full Recipe…