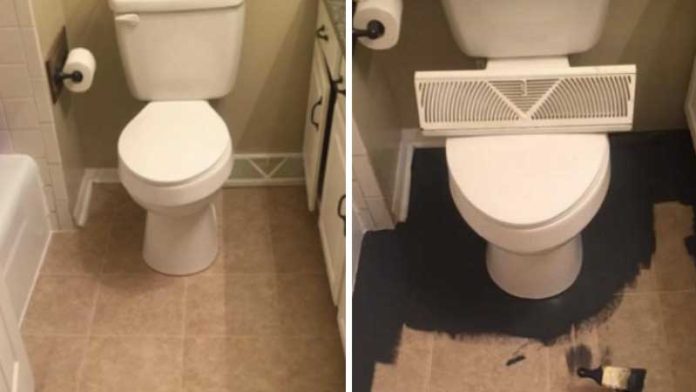 It's so easy to dream of endless home improvement projects. However, renovations can be extremely expensive and are not always in every homeowner's budget. However, this creative mom found an amazing DIY project that totally transformed her bathroom floor without breaking the bank.
Susanna of the blog Livin' the Life Of Riley explained that she saw a photo of a beautiful bathroom tile on Instagram. She immediately fell in love with the tile, but knew that redoing their bathroom floor wasn't a financial option. So Susanna checked out Pinterest and discovered that she could paint her tile instead!
With some paint, stencils, and a bit of elbow grease, Susanna was able to get the exact flooring she wanted while spending a fraction of the price.