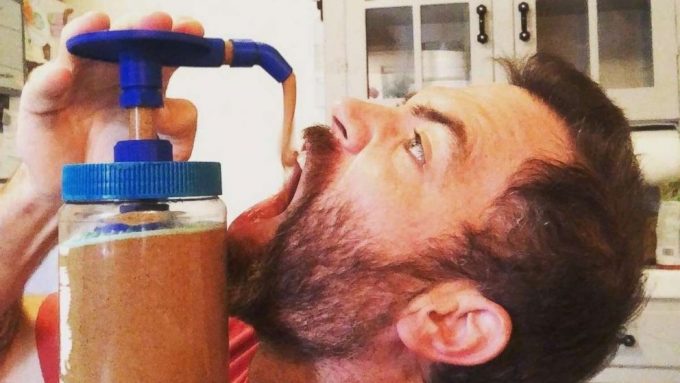 I could not be more thrilled about this new Peanut Butter Pump! I am a peanut butter fanatic and this is just too exciting not to share. This brand new gadget will make sandwich making, snacking and all other peanut butter related activities a total breeze.
The Peanut Butter Pump
This brilliant dad named Andy Scherer was sick of the sticky struggle that comes with scooping and spreading peanut butter from a jar, so he came up with this awesome idea!
It's designed to fit common 40-ounce jars of peanut butter. It features measurement tabs on the nozzle and scrapes the sides of the jar as you use it, so basically it couldn't possibly be easier to use. Your days of digging at the bottom of the jar with a knife or spoon — coating your hands with the sticky substance — will be long gone and forgotten.
Just pump and go!
CLICK NEXT PAGE BELOW TO CONTINUE READING …