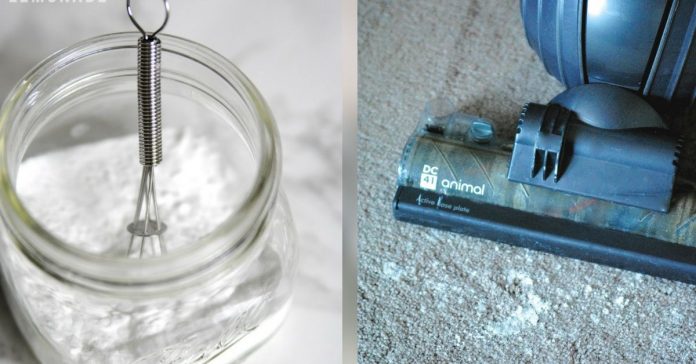 There is nothing more comfortable than a clean, fresh carpet. But many times, clean carpets don't last very long. Children, pets and traffic can cause some damage to carpets. Carpet odors, stains and dents in upholstery can make you think you may need expensive cleaning products or new carpet.
To keep your carpets looking like new without spending a fortune, follow these DIY tips. With basic household products, you can keep your carpets fresh and clean.
1- Make DIY Carpet Refresher (h/t Making Lemonade).
A cup of baking soda and 25 drops of your favorite essential oil will create a carpet powder that will freshen up any room. Mix these ingredients in a mason jar and sprinkle on the carpet as needed. Let it rest, then simply vacuum as usual. All that's left to do is make it smell clean.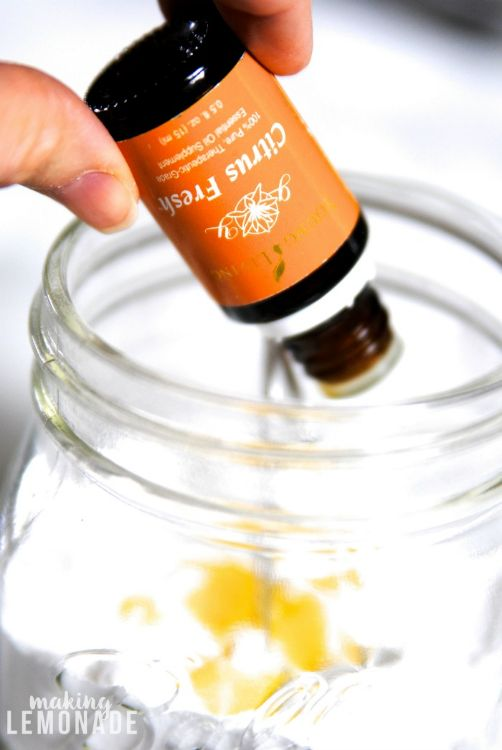 2- Make a powerful carpet cleaning powder (h/t Creek Line House).
This powdered carpet cleaner not only refreshes the room, it also draws out dirt and grease from the carpet. All you need is a mixture of 2 cups of cornstarch and 1 cup of borax. You can add a few drops of essential oil if you like, but this is not necessary. Sprinkle this mixture on the carpet and leave it for at least an hour. Vacuum as usual to get a cleaner carpet.
3- Use a dry carpet stain remover (h/t Extra Wellness).
Some carpet spills and stains do not require a full carpet cleaning, but do need to be treated quickly. This dry stain removal method is a great way to clean carpets quickly without having to go out and buy a commercial stain remover. Simply sprinkle baking soda on the stain and let it rest for an hour. Mix 1 1/2 teaspoons of detergent, 1/2 teaspoon of vinegar and 1 cup of warm water. Using a cleaning cloth, dab the cleaning solution on the stain until the stain is uncovered. Dry with a dry cloth.
4- Remove furniture dents from carpets (h/t Cool Ideas)
Rearranging furniture can transform a room, but carpet dents in prominent places can often be frustrating. With this simple carpet hack, you don't have to just wait for the carpet to pop up on its own. Place ice cubes in the dented areas. Wait for the ice to melt. Any remaining moisture can be wiped away the next day. If necessary, use the tip of a spoon to gently loosen the carpet fibers.
5- Clean high traffic areas (h/t Simply Stacie)
Entrances, hallways and stairs can look a little bland as people pass by constantly. To clean worn carpets, you will need a spray bottle containing equal parts vinegar and water. Spray it on the carpet and wait until the carpet is dry. Vacuum and then use a spoon blade to remove any remaining lint.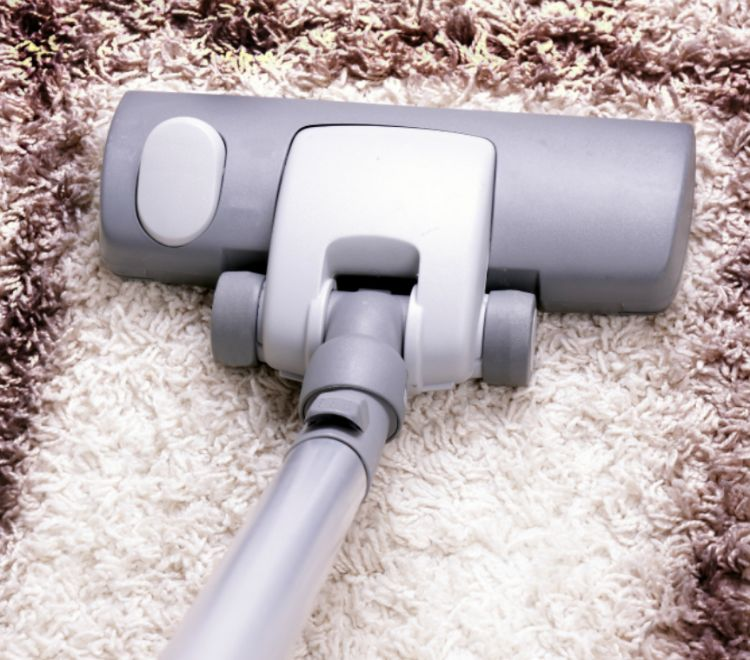 6- Make your own carpet cleaning solution (h/t The Retro-Modern Mom).
Many commercial carpet cleaning solutions are very effective, but many leave behind chemicals that you don't want to use at home. You can make a carpet cleaner safe cleaning solution from items you already have. Place 1 tablespoon of baking soda in a carpet cleaning jar. Add 1/3 cup of vinegar and fill the rest of the container with hot water. Then add 1 tablespoon of laundry detergent. Clean the carpet with the carpet cleaner according to the manufacturer's instructions.