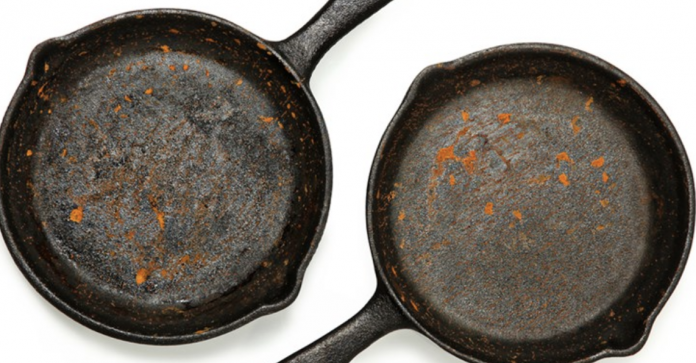 Nothing lasts forever even the most reliable appliances and furniture. Nothing can stop the flow of time that is why it is impossible to prevent things from aging. However, time is not the only thing to blame because excessive use also wears them off, but there are some things to do when the appliances start aging.
The solution that most people tend to adopt is buying new stuff, it is not bad, but a little bit pricy. There are several methods to give life back to all of your old stuff. It is going to be fun and innovative at the same time.
1. Baking soda & vinegar
If you use pots excessively, then they must be discoloring at a fast pace because of all the burnt-on food. You can restore your pans by sprinkling baking soda on the discolored area then spraying vinegar on the baking soda. Wipe off the vinegar and baking soda mixture once it fizzes for a few minutes and you are not going to believe your eyes, the original colors are going to manifest themselves again. This method can work on mattress stains as well, but you'll have to add in a few squirts of dish soap.
2. Mayonnaise
If you constantly find white rings on your table, then squirt some mayonnaise on the rings and use a scrub brush to scrub off the stains. To prevent the rings from forming, make sure to keep a barrier between the drink and the wood.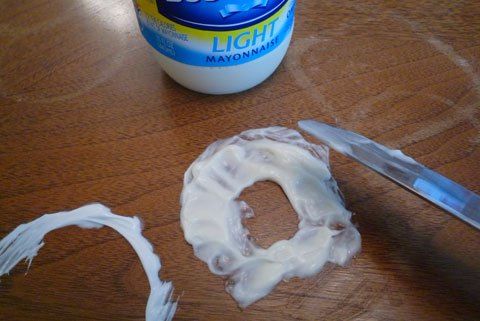 3. Coke & toothpaste
Water stains on bathtubs and sinks are really hard to clean, but you can use this method to wipe them off easily. Mix Coke with some toothpaste and put the blend in a spray bottle. Once done, spray the stained area and scrub off the residue with a damp sponge. This method works on toilet rings as well, simply pour the blend directly into the toilet and use a scrub brush to scrub the toilet rings.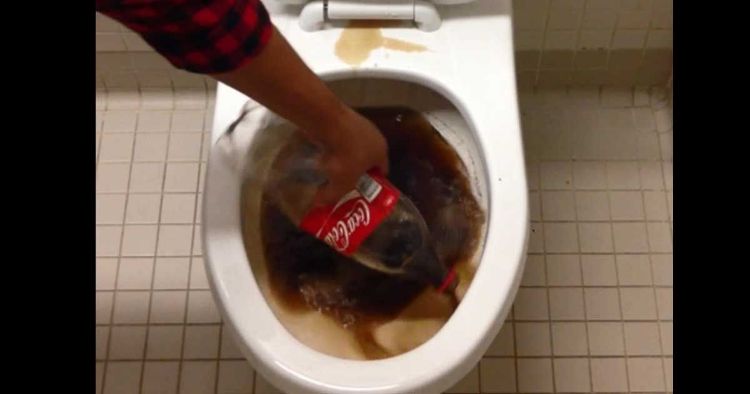 4. Ketchup
If you have brass, silver, or copper items, then it's just a matter of time before they get discolored and tarnish. There are many options to deal with this problem, but they are mostly expensive because of the products they demand. However, you can use ketchup as an effective cheap alternative. Squirt ketchup directly on the discolored brass, silver, or copper item, then use a damp sponge to wipe it off.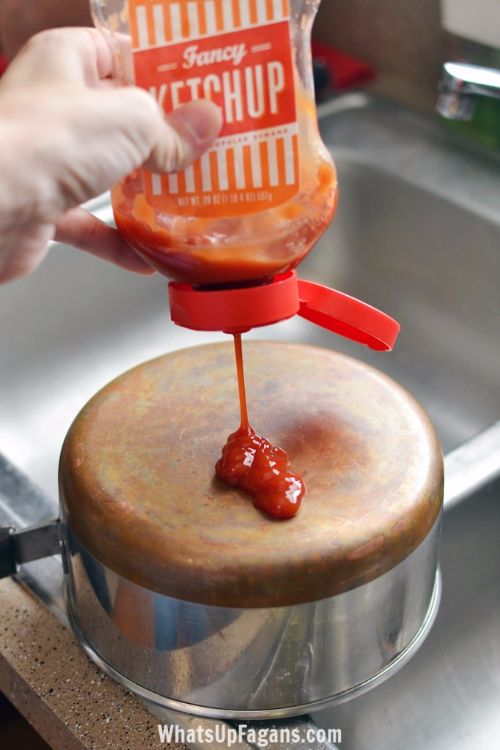 5. Iron
Sometimes, when trying to move things around the living room, you often notice indentations all over the carpet that are relative to the furniture pieces that were on that exact spot. To solve this problem, smooth your carpet by placing a towel on the indentation then ironing over it.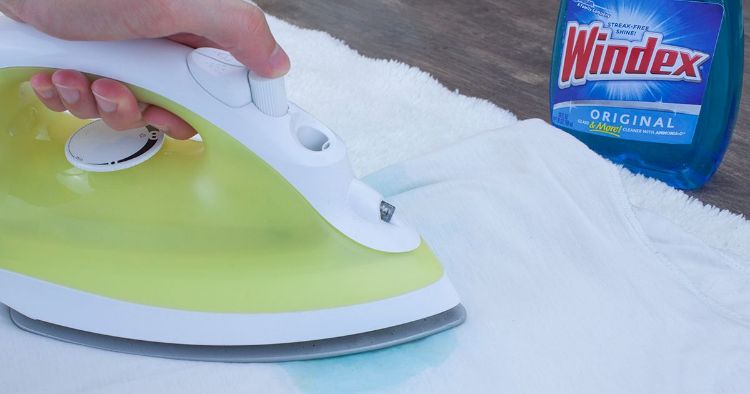 6. Hydrogen peroxide & baking soda
Cookie sheets can come in handy in many situations that have nothing to o with baking cookies, but they get dirty pretty quickly. To solve this problem, make sure to sprinkle an entire layer of baking soda over the cookie sheet, then pour hydrogen peroxide over the baking soda layer and add another layer of baking soda. Let everything sit for a couple of hours and wipe away everything with a damp sponge.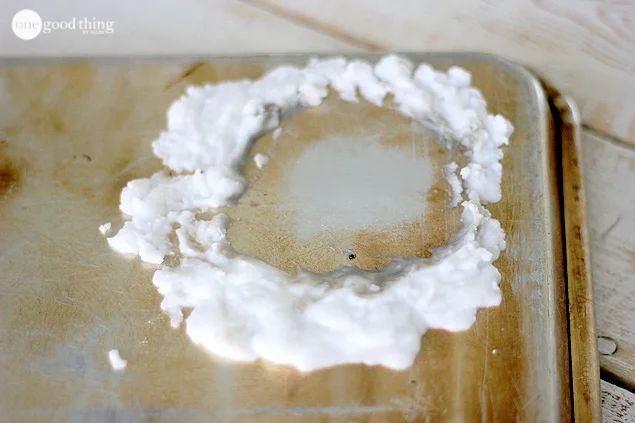 7. Acetone
Chemical compounds are a must in some cases especially when it comes to restoring old stuff. If you have grimy window frames that are hard to clean, you can clean them easily with acetone. All you have to do is to pour acetone on a rag and use it to scrub the window frame(s). If the grime level is low, then you will need a single rag, but if the level is high, then you are going to need more rags.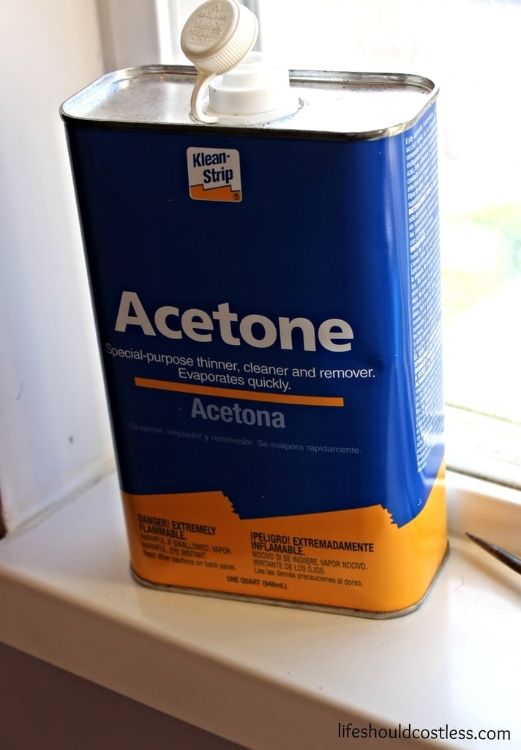 8. Black tea
Wood floors are an incredible addition to the house, but keeping them clean is a very hard thing to do. There are many ways to keep wood floors clean, but they are mostly expensive. An effective cheap alternative requires the use of "black tea". All you have to do is to noil four black tea bags in a single quart of water, then soak a soft cloth in the tea and use it to wipe your wood floor (make sure to wring it out first).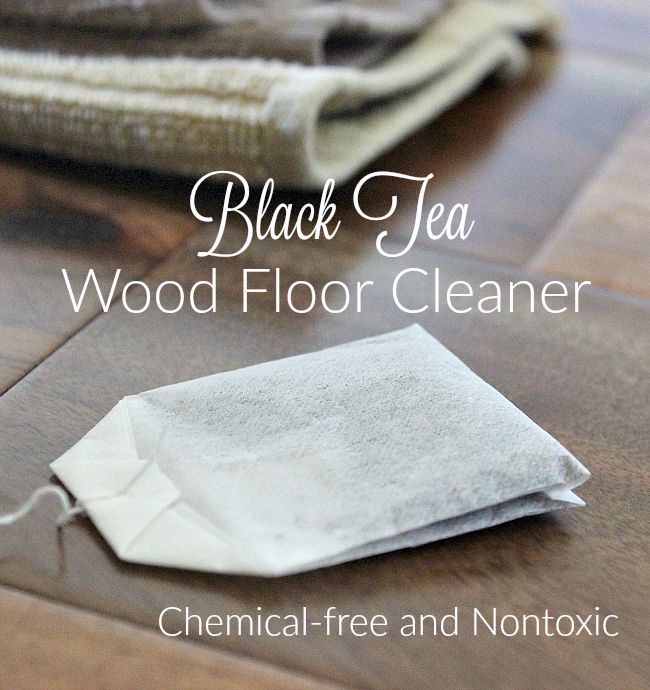 9. Rust-Oleum
Adding furniture to the yard can add a special charm to your house, but the charming addition can accumulate dust over time. To restore your old outdoor furniture, make sure to use Rust-Oleum.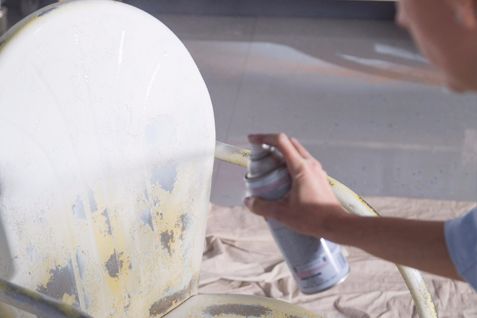 10. Paint
Painting old furniture does not put them back into business, but it gives them a brand new special look. This method does not have specific instructions because every person has its own creative abilities. You can freeze your mind for a while and just let your creative mind lead your hand and believe men you will make something very special.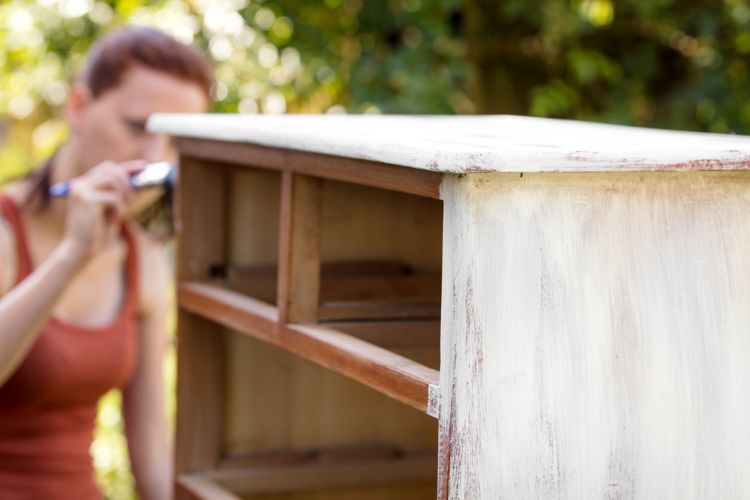 11. Lemon & salt
Cutting boards are items that we tend to use a lot, that is why they build up stains relatively quickly. To clean and push new life into them, sprinkle salt on your cutting board and use the cut side of a half lemon to work the salt into the board. Once done, dip a sponge in water and use it to scrub over the salt to remove the stains.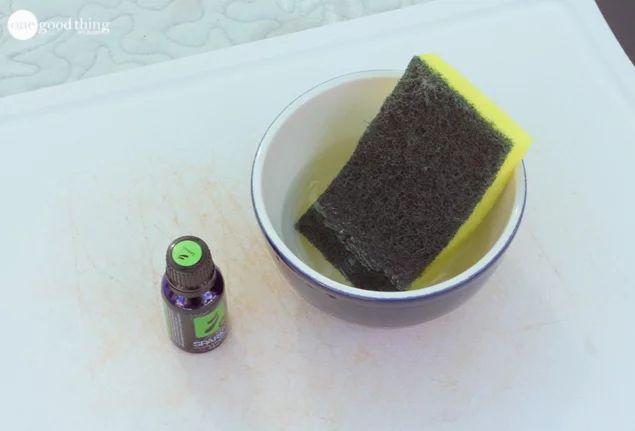 12. Bleach & baking soda
Cleaning grout between the bathroom tiles is no longer hard. Mix 3/4 cup of baking soda with 1/4 cup of bleach to make a paste, then apply it to the grout and let it sit for 15 minutes before scrubbing it with a scrub brush. Once done, wait for 15 minutes before rinsing everything off from in between the bathroom tiles.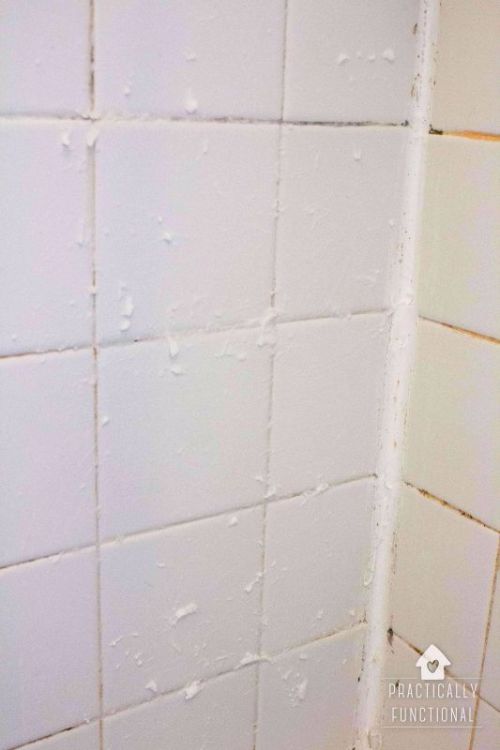 13. Olive oil
Leather furniture is very very comfortable and appealing to the public's eyes, but the furniture has some downsides like cracking and showing scratches. This method is jaw-dropping because it can make your leather furniture look like if it's just brought up from the store. soak a cotton swab in olive oil, then use it to wipe the scratches. Once the oil dries up, the scratches should be gone.