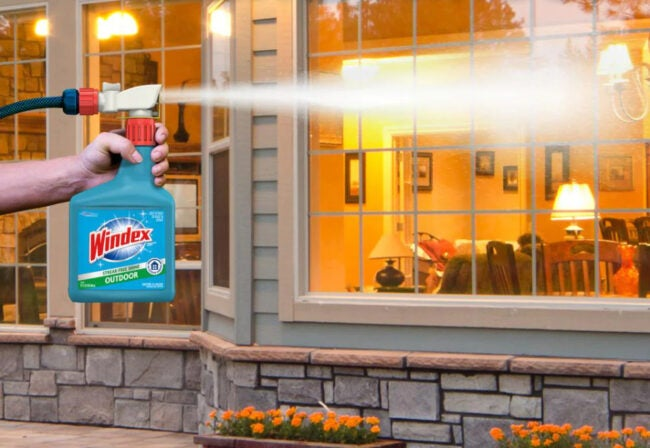 Window cleaning can be a tedious task that doesn't always produce crystal clear results. These cleaners and tools will help you get the job done faster and more efficiently – and may save you from having to set up an extension ladder.
It doesn't take much to dirty a window. Dust, stains, fingerprints and streaks can catch the eye and make an entire room look less than tidy. Dirty windows are a persistent problem, and they require lasting attention to keep a home looking its best.
The right tools can keep your windows clean and make the job quick and easy. From cleaning solutions to long-handled squeegees, there are many options to keep glass clear on the inside and outside.
Unger 2-in-1 Microfiber Scrubbers and Squeegees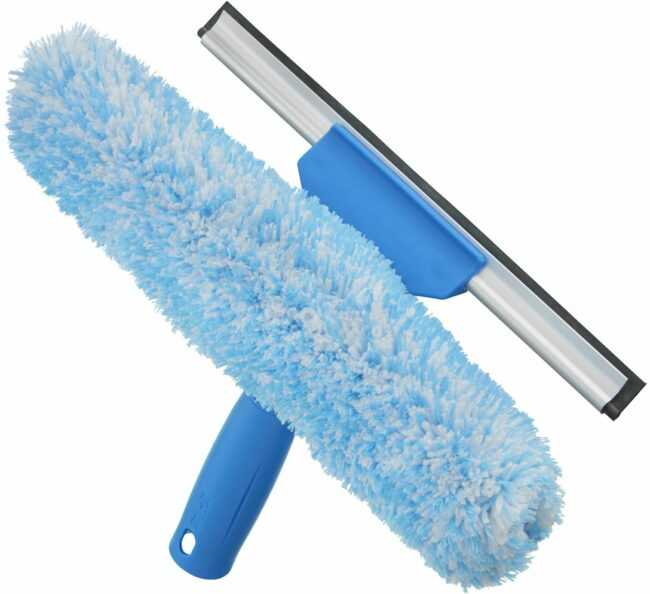 Cleaning multiple windows can be a big job when using paper towels and spray bottles. Skip the paper towels and replace them with Unger's combination scrubber and squeegee that does the work for you. Wet and clean the windows with the microfiber scrubber (which won't scratch the glass), then turn the tool over and use the rubber squeegee to remove excess water.
E-Cloth Window Cleaning Kit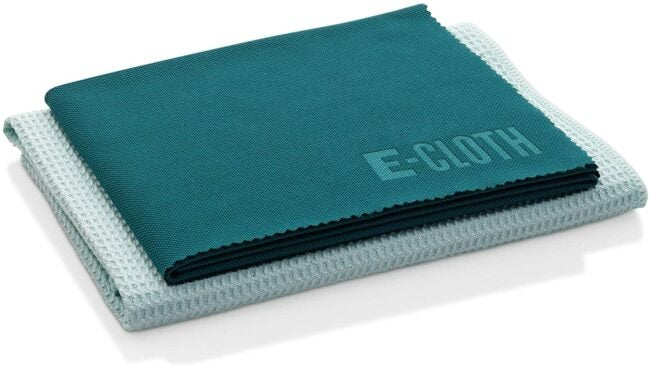 If you prefer chemical-free cleaning, these E-Cloth microfiber cloths require only a dash of water and a little hand-holding to keep your windows streak-free. Wet the waffle-like window cloths to lift and trap dust and dirt, then wipe the windows with a dry polishing cloth. When you're done, toss the microfiber cloth into water and use it again and again.
Windex Outdoor Glass & Patio Concentrate Cleaner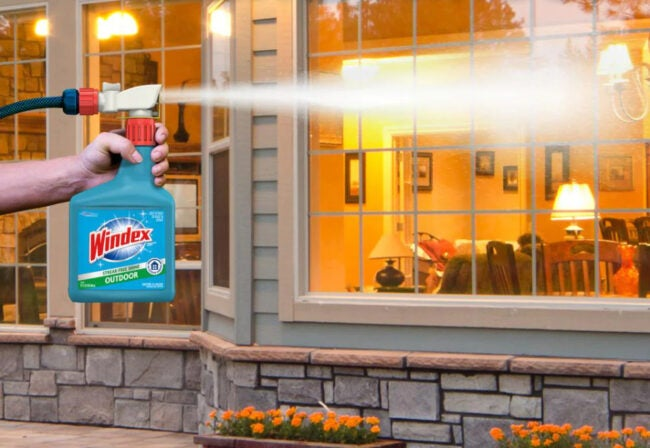 Windex is a name in glass cleaning that hardly needs an introduction. Its all-purpose outdoor cleaner not only treats windows, but also patio furniture, siding and more. It's easy to use and the spray can reach high windows – no ladders required.
Windex Outdoor Glass and Patio Concentrate Cleaner is super easy to use. Simply attach it to the nozzle of your garden hose and remove the yellow plug from the bottle. Use the "rinse" setting to spray the windows, then turn the dial to "clean" to apply the solution. Let it sit for about 15 seconds before rinsing the window again. There is no need to dry it out! When finished, replace the yellow plug for storage.
IMHO Window Screen Cleaning Brush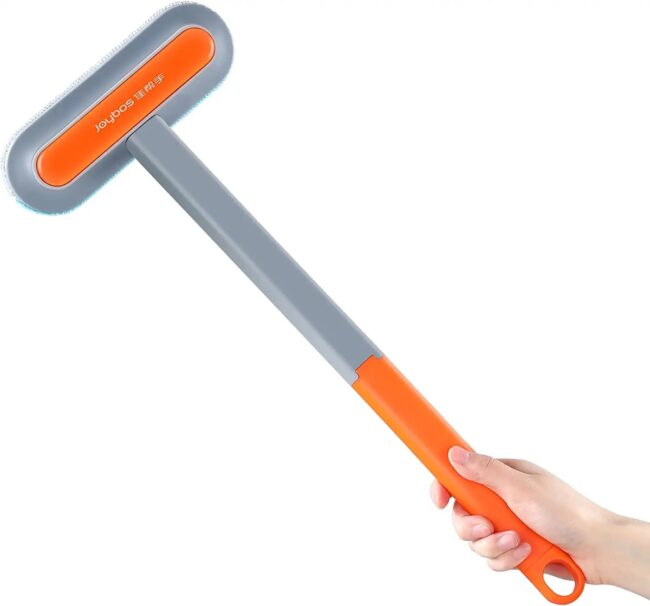 Dirty window screens can obstruct the view and make even clean glass look grimy. While cleaning window screens may not be the easiest of chores, the right tool can simplify the process.
This handheld mesh window screen cleaner produces noticeable results when scrubbed with just water, but if you encounter particularly stubborn dirt, add a little soap to the bucket of water. The long fibers of this pad can reach inside the small holes in the window screen and get the stubborn dirt out. You can also use a brush to do general dusting or scrubbing around the house in between cleaning the window screens.
Mister Clean Magic Eraser Piece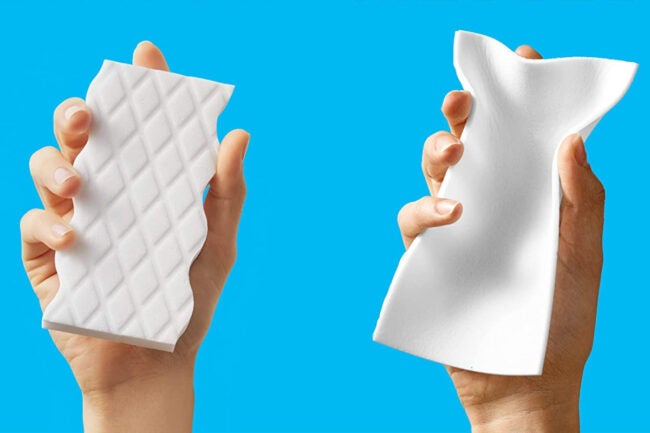 Mister Clean's Magic Eraser seems to do everything to keep windows clean. Because of its mild abrasive action, it is not recommended for glass, but with light use, it can remove even the most stubborn stains, and is excellent for easily removing scratches and dirt from window frames. However, it should not be used on glossy painted surfaces.
For cleaning around windows, "Mr Clean" Magic Wipe sheets are more suitable than regular Magic Wipe sponges. This is because the sheet (16) is more flexible and can reach small crevices and corners better. To use, wet the sheet, squeeze out excess water, and wipe or scrub clean.
Windex Outdoor All-in-One Glass and Window Cleaning Tool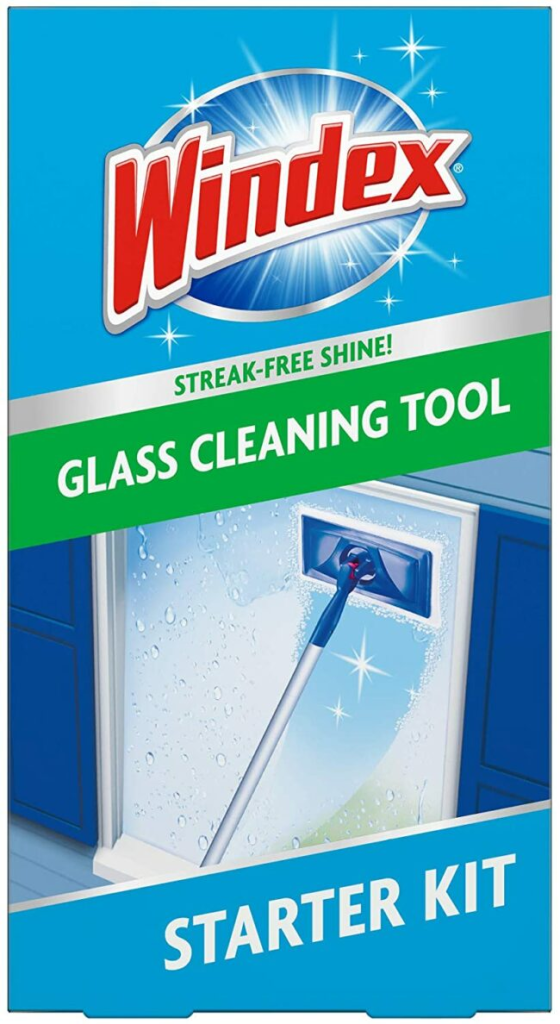 The Windex Glass Cleaning Tool Starter Kit is a specially designed tool for outdoor windows that includes a handle, four 1-foot rods, and a pad soaked in cleaning solution. An extension pole (not included in the starter kit) can be attached to reach farther and may eliminate the need for a ladder when cleaning upstairs windows. To use the window cleaning kit, spray the window glass with water, remove the dirt with a long-handled scrubber, and rinse well to leave the window glass shiny and streak-free. There is no need to dry by hand, and one pad can clean up to 20 windows.
Although this product is designed for outdoor use, it can also be used to clean the inside of skylights. Simply remove the cleaning pad and secure a microfiber cloth to the top for wiping down dusty skylights.
Rain-X Glass Cleaner & Rain Spray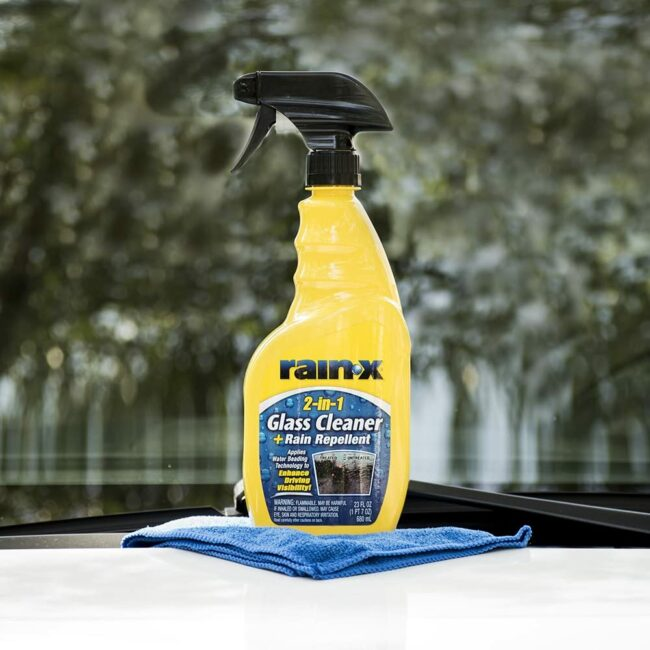 Glass cleaner by itself is only moderately effective. However, if waterproof coatings are applied to outdoor windows, car windows, and glass shower doors, water will bead up and roll off the coated surfaces, keeping the glass clear.
To apply a water repellent coating to dry glass, spray Rain-X and wipe in a circular motion. Water repellent coatings should improve visibility in all weather conditions and should not leave streaks on the glass. It should be reapplied if necessary, but the additional protection makes a big difference between cleanings.
Baban height-adjustable squeegee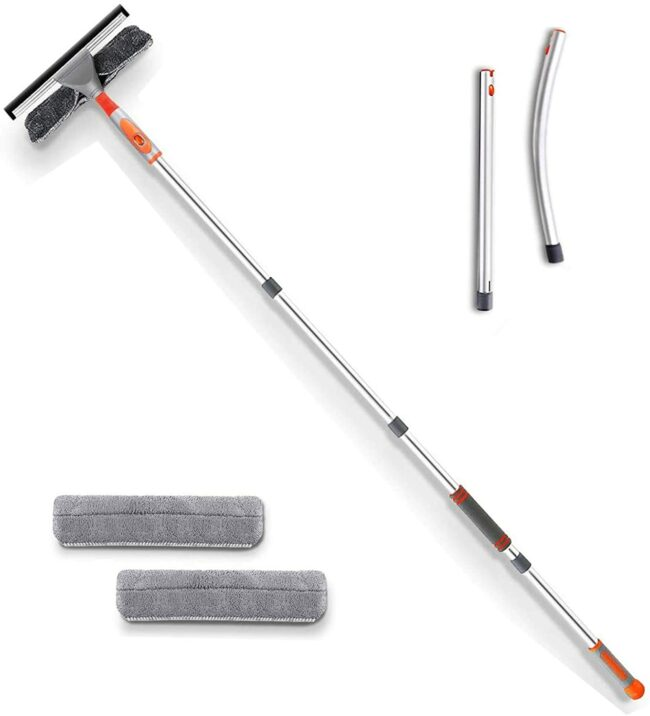 Hand-held squeegees are suitable for window glass that can be reached without a ladder, but for taller glass, an adjustable squeegee that keeps your feet off the ground and allows you to choose the right handle length for the job.
Bavan's window squeegee is recommended because it can extend up to 61 inches by assembling four tiers of bars. It features an adaptable design with a comfortable handle and a cleaning head with squeegee and machine-washable microfiber cloth. In addition, rubber fittings allow the cleaning head to be adjusted to reach all corners of the window. Weighing only 1.5 pounds, it is extremely light and puts no strain on muscles or joints.
Linkage window frame cleaning brush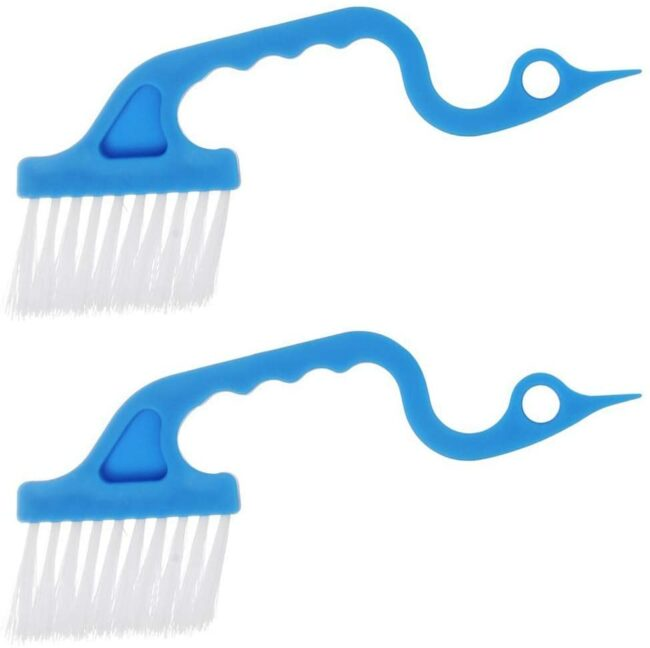 Removing dust and debris from window frames is part of thorough window cleaning. Of course, a toothbrush may touch the dirt, but its short bristles cannot scrub away all the dirt from the window frame.
This is where Lienard's set of two long nylon brushes comes in handy. The brushes have built-in finger grips so they fit easily in the hand, and the curved, sharp tips of the handles help remove debris caught in tight corners. Use on window bars, sliding patio doors, shower doors, etc.
HOPE'S Perfect Glass Cleaner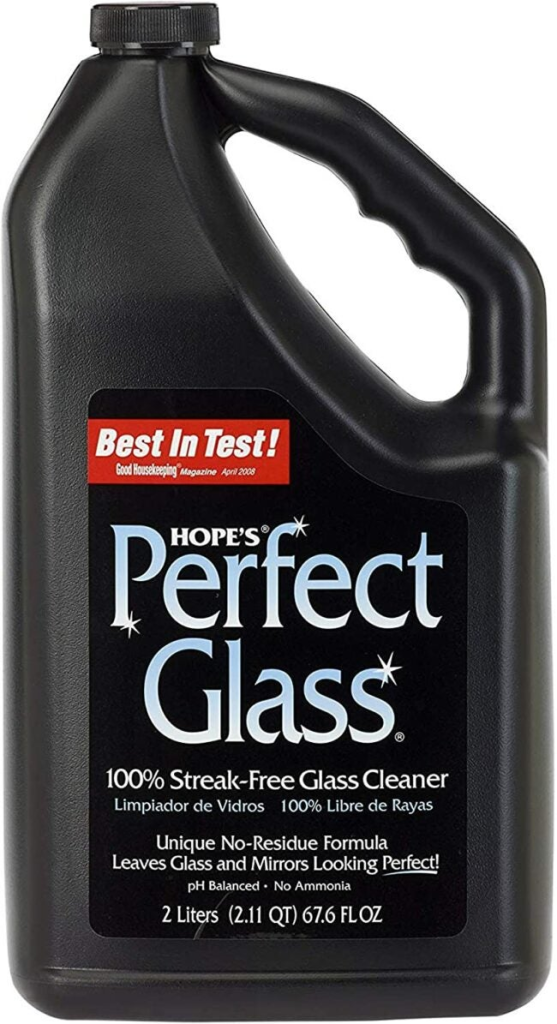 HOPE'S has been in the cleaning industry for almost 50 years. The ammonia-free cleaner, Perfect Glass, can be safely used on a variety of glass surfaces, including tinted windows (and tinted film), glass worktops, and smart device screens. Simply spray and wipe away for a beautiful finish.