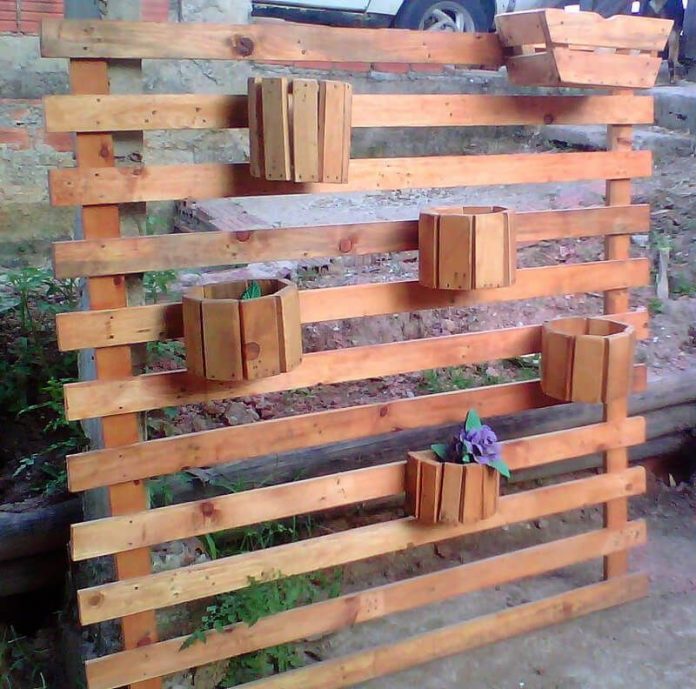 When the weather starts to get warmer, it's time to get your hands dirty. But when you start taking care of your garden projects and getting ready for spring and summer, you should also think of some of the more important things you want to add.
Instead of investing in expensive planters and organizers, use old pallets and their wood to create boxes and garden benches. Not only will this save you a lot of green, but you will respect the environment, because you will be reusing something that could otherwise have been thrown away.
It's no secret that for a few years now, bloggers and DIY enthusiasts have been showing us all the incredible things we can do with this reclaimed wood. But here is our list of the best projects to improve the look of your garden and stay more organized next year.
1. Make your own planter

Instead of buying expensive planting boxes and transporting them home, make them from scrap wood from an old pallet. This wood is beautiful and robust and will withstand bad weather. It will look great on your patio or as a raised flower arrangement in your garden.
2. Color your pallet boards and get a weathered paint look.
Your wooden boards for the pallets will age wonderfully in the elements. But if you want a funky, shabby-chic look without waiting a decade, take matters into your own hands with a bucket of paint and sandpaper. Once you get that incredibly weathered look, use your planks as a centerpiece or as part of a larger piece of furniture you create.
3. Build a raised planting bed

If you have to go out and buy a raised planting bed, it will probably cost you a pretty penny. Fortunately, you can get a nice raised planting bed just by using old pallets!
4. Create your own gardening bench

Reuse all that old wood in something you will use for years to come. With just an afternoon of work, you will have a place to break, plant and organize all of your gardening items. The best part is that this garden bench will look so beautiful. The biggest problem you will have is finding a place to show it off.
5. Set up the fence you needed

Wooden fences are a lovely addition to any home – but they can be expensive. Instead, use the old pallet wood in this DIY to get the picket fence you've always dreamed of. It's going to look natural or paint a nice bright white.
CLICK NEXT PAGE BELOW TO CONTINUE READING …