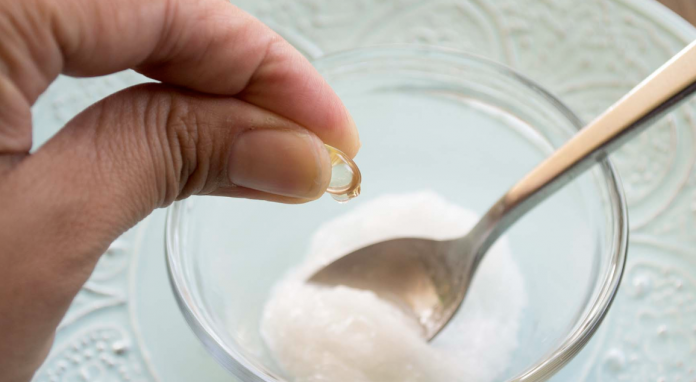 Aging eyes or tired-looking eyes are a result of stress, allergies, and lack of sleep. Nightly TLC is something essential to the eyes. People who suffer from this problem usually tend to use commercial eye creams, but they don't seem to work most of the time and they are also quite pricy. If you want something effective and won't cost you a fortune, here's a homemade anti-aging eye cream that's both effective and relatively cheap.
To make the cream you are going to need:
Supplies
Frankincense essential oil
Vitamin E tablets
Organic coconut oil
To make the cream follow these simple steps:
DIRECTIONS:
Add a tablespoon of coconut oil in a bowl and start mixing it up to warm and loosen the oil.
Pop 2 vitamin E capsules and squeeze them into the oil.
Add in 3 drops of frankincense oil to the mix.
Mix everything thoroughly and add the mixture to a small container that has a lid.
Make the oil firm by refrigerating it
To use the cream, dab a little bit of the cream under your eyes so that the oil infiltrates your skin overnight. If you want to use it in the morning, let the cream soak in for 10 minutes after applying the cream, then you can apply your makeup (the cream can also be used to remove makeup).