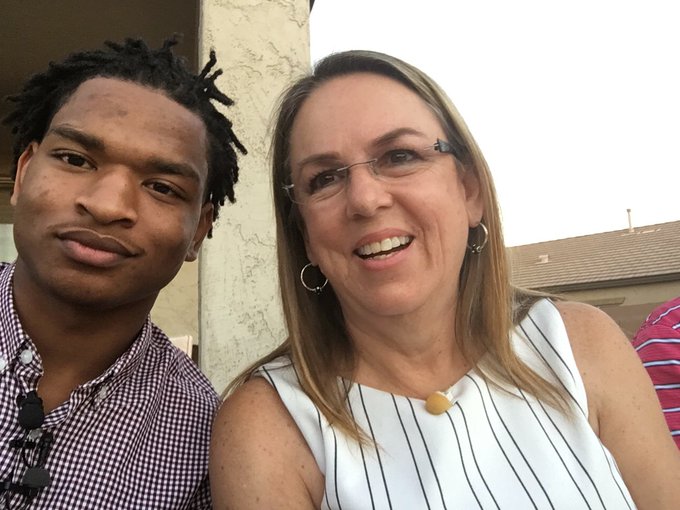 Thanksgiving is one of the most perfect holidays to spend at home — you get to eat great food and spend time with family and friends. But how about spending it with strangers?
Hinton was invited to the Dench celebration three years ago after Wanda Dench sent a text by accident to Hinton that was  meant for her grandson.
After both of them knew the text was a mistake, Hinton made a joke , "Can I still get a plate tho?" then Dench responded, "Of course you can. That's what grandmas do…feed every one"
He accepted her invitation, then stopped by her Thanksgiving feast and the story started circulating widely from one internet user to another. Two complete strangers of different races opening their doors to one another and being so kind to each other was one of the most beautiful things that happened in 2016's Thanksgiving.
Dench and Hinton then have become friends.
"I just clicked when I met him and first talked to him and I thought, 'Oh my gosh, I want to get to know this guy,'"" Then she added. "It really gives me faith  in humanity because so many people have been kind."
Hinton was invited again for Thanksgiving in 2017 bringing his  girlfriend, MIkela, along with him.
And on this year's Thanksgiving, Hinton tweeted that he was back at the Dench house enjoying Thanksgiving once again with his girlfriend.
After three years, Dench and Hinton's relationship is a proof of why Thanksgiving is so important. Opening a heart to someone we don't know can be the beginning of a valuable friendship that lasts forever.