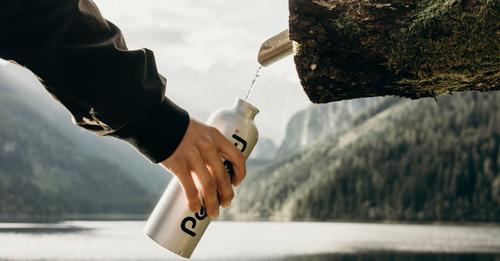 Telling people to drink more water is a lazy and mostly useless health hack. You'll drink when you're thirsty. Why complicate things?
I should be able to end the post there, but for some reason there are lists upon lists upon lists out there of hydration hacks. Ways to trick yourself into drinking more water. (We've even published one or two.) From the looks of those, you'd think it's very important to get more water in your life. More than that. No, even more. Chug it.
But we hydrate all the time. Are you dead? No? You're probably doing okay then. Here are some specific hacks I reject:
Drinking X glasses of water per day: Or you could just drink when you're thirsty.
Tracking your water intake with an app: See above.
Analyzing the color of your pee: Your urine reflects what your body is trying to get rid of, not what's actually in your body right now.
Not counting coffee or other drinks as hydration: Caffeine has a teeny tiny dehydrating effect if you're not used to it. Which still doesn't matter, because beverages like coffee are still, get this, made of water.
Forgetting that food contains water: Unless you're on a strict diet of jerky and raisins, drinks aren't your only source of water.
Plopping fruit into your water to make it prettier and more appetizing: This rarely tastes as good as it looks, plus it's a waste of (usually expensive) fruit you could be eating instead.
Drinking a glass of lemon water every morning: Only if you really like lemon water. The rest of us will stick with coffee.
"Smart" water bottles that tell you when to drink: Come on. Seriously?
Water is a fine beverage, and a great replacement for sugary drinks like soda. But as long as you're getting some kind of liquid into your body, you're going to be okay.MORE FROM LIFEHACKER17 of the Most Disturbing Films Ever MadeYes, Your Dog Can Drink Too Much Water (and How to Tell)When You Should Use Sugar on Your Lawn (and When You Shouldn't)What to Say When a Recruiter Asks Your Salary Requirement