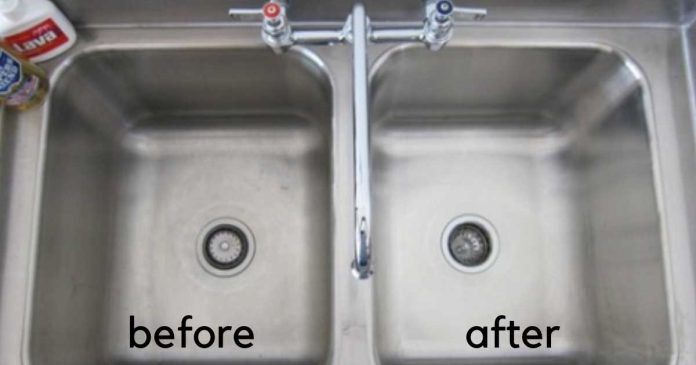 These days, most people have stainless steel sinks in their kitchens (unless you have a gorgeous porcelain farmhouse sink, in which case I am totally jealous of you!) . . Stainless steel sinks can get hard water stains and other grime on them over time. When it gets this gritty, it's time to get out the flour.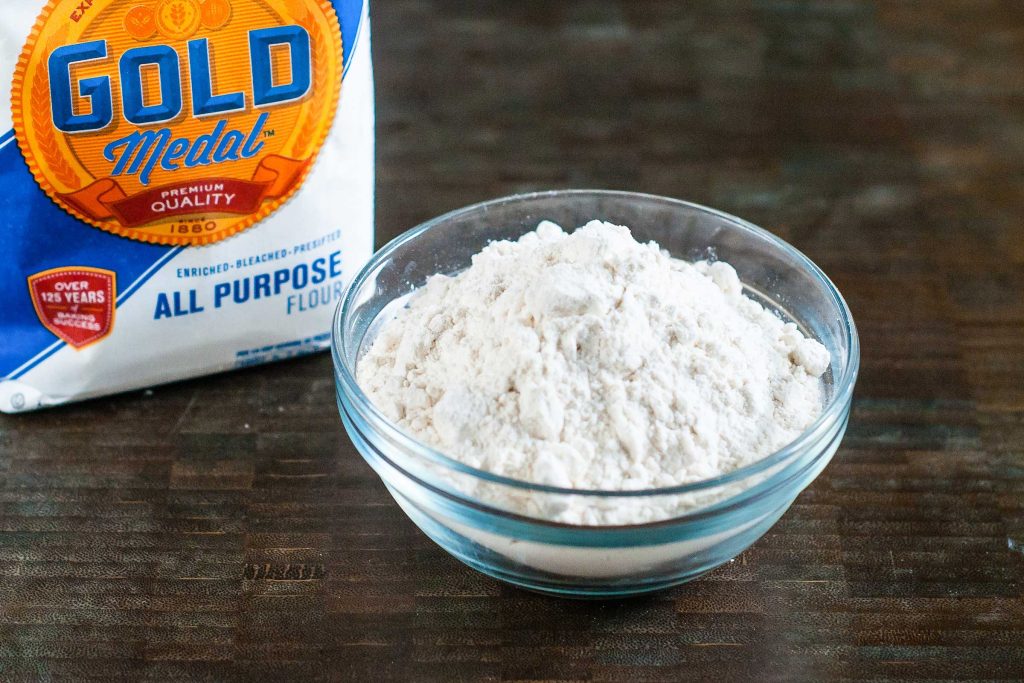 Flour? You think. But it is a very effective way to make your stainless steel sink shine as bright as when it was installed. First, wash the entire sink with hot and soapy water or a conventional sink cleaner. Then rinse with water and dry thoroughly. It is important that the sink be completely dry during this process. Otherwise, you will be left with a sticky flour-like substance.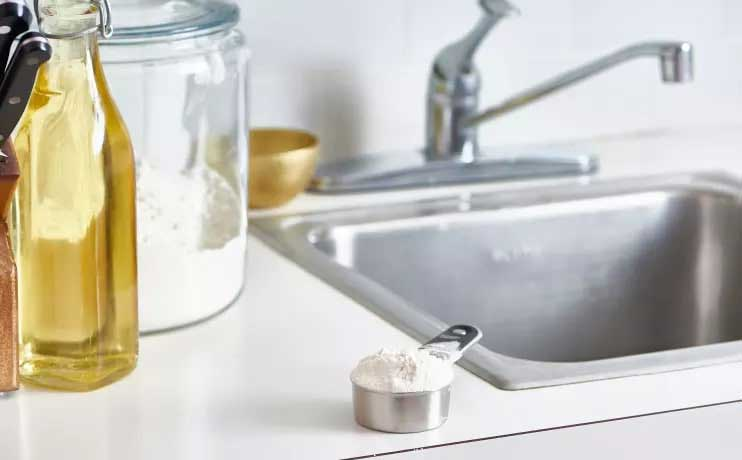 Next, dust the sink with an appropriate amount of flour. Then, with a clean, dry cloth, buff the flour in a circular motion over the sink. The polishing effect of the flour will make the stainless steel shine without damaging the sink. When finished polishing, wipe off or vacuum up the flour. Please note that pouring flour down the drain may cause a clog.
That's it! While it's fun to use baking supplies as industrial strength cleaners, this solution is cheap and really effective. Next time you clean your kitchen, don't forget the flour.
Why You Should Pour Flour in Your Sink
Are you the type of person who, after you're done cleaning, looks back and admires how clean everything is? I am. For many people, cleaning is not just part of being a responsible, tidy adult, but it gives them a small part of the satisfaction and peace of mind that order and cleanliness brings.
The key to this before-and-after is cleaning the grout, but there is an easier way to scratch that same itch. Wipe down a stainless steel sink with flour.
A clean sink is one thing; a shiny sink is another. When I first started housekeeping, I was impressed by the power of "shiny sinks" when I met "Flylady. For her and "Fly Baby," a shiny sink is exactly what they need to get them on the path to cleanliness. It will end the day with a sense of accomplishment and greet you in the morning with its shine and all the promise of a new day.
Polishing a stainless steel sink with flour will bring back the reflective surface of the sink that you had forgotten about. This technique can be used on any stainless steel surface. Just be careful, because the flour may be stuck in the crevices. Here is how to do it.
Wash all dishes.
Clean up debris in the sink.
Disinfect. (I use this spray).
Use a non-abrasive cleaner. bon Ami is my favorite and I scrub with this sponge.
Dry the sink with a cloth or paper towel.
Add about 1/4 cup flour to the sink and buff in a circular motion until the surface is shiny.
Wipe off excess flour.
How often to clean a stainless steel sink
If you've been putting off cleaning your sink because it seems like a hassle, there's an ingenious trick you can try. According to the cooking website The Kitchn, you don't have to go to a hardware store specifically to buy cleaning supplies, but just to their pantry. The company says the best thing for polishing stainless steel sinks is good old-fashioned white flour. This baking method pulls out any remaining dirt from the tiny etchings on stainless steel and polishes it to a shiny, tarnish-free finish.
This method also works well on other stainless steel products such as stoves, refrigerators and teapots.