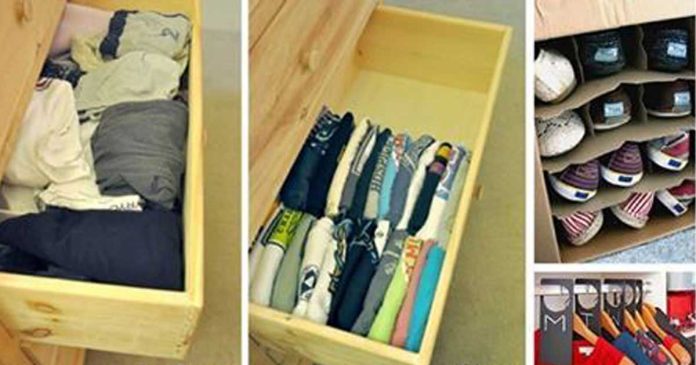 Even in big houses (and especially in small ones!) . . ), it is important to be organized. Seeing unsightly clutter every day can be depressing and tedious, but there are many ways to combat it. If you have a wardrobe or drawer full of clothes and linens, start there. Here are 12 easy ways to organize those spaces.
Organize your bedding.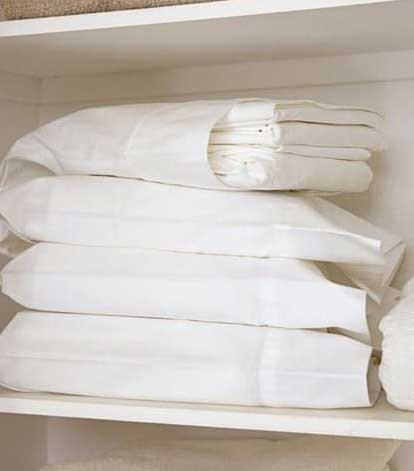 If your linen wardrobe is in disarray, try this simple solution. You can consolidate extra bedding by folding fitted sheets, flat sheets, and pillowcases and storing them in separate pillowcases.
Put a Polaroid on a shoebox.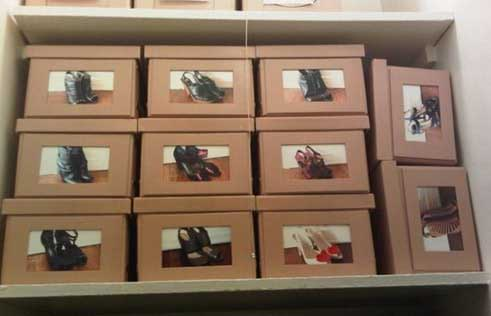 If you have a Polaroid or disposable camera, take a picture of your shoes and stick it on the outside of the shoe box. This way you will know exactly where each shoe is stored in your wardrobe.
Cork board jewelry hangers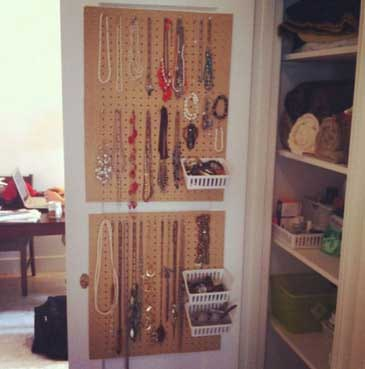 Jewelry can quickly get out of hand. Simply attach a cork board to the inside of your wardrobe door to hang all your jewelry in one place, keeping it organized, easy to see, and tangle-free.
Vacuum-pack off-season clothing.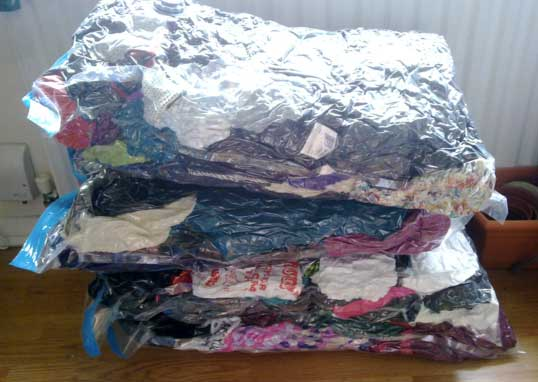 Come spring, you may no longer need your down jackets and other winter clothing. Vacuum-packing off-season clothing until you need it again can save space in your wardrobe.
Use jewelry organizers.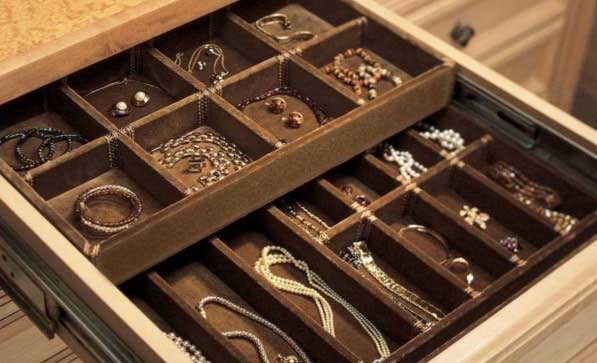 If you want to keep jewelry in a drawer, purchase a jewelry tray. The tray has dividers for easy organization, and it is easy to see which jewelry is where.
Hang shorts in a shower ring.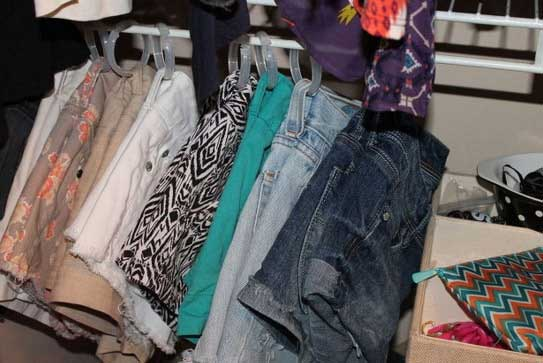 Shorts are one of the most difficult garments to store. They always end up in huge, sloping towers and you never know where they are. Just attach a shower ring to the belt loop and fix the ring to the clothesline! This will make it easier to see your clothes.
Hang scarves
Instead of storing scarves in drawers or baskets, hang scarves on hangers with shower rings (or just tie them to hangers). This will make them easier to see and store.
Label everything.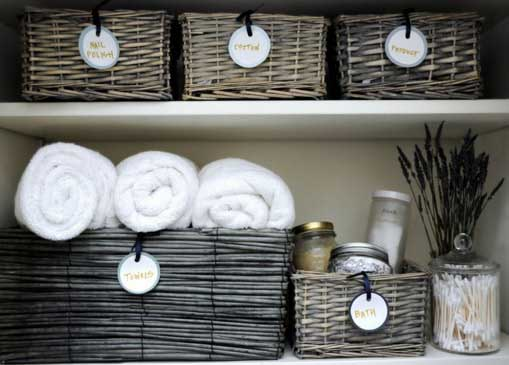 Baskets are the secret to keeping your wardrobe organized. However, it is important to label each one so that you know where everything is. For example, in the linen closet, label the baskets with spare towels, guest room bedding, bath products, etc.
Increase the number of hangers with popcan labels.
Increase the number of hangers (and clothes) in your wardrobe . ), use pop can labels to connect two hangers. It's clever.
Hanger Tip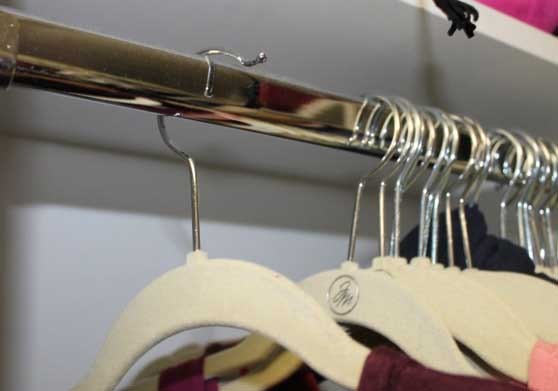 Speaking of hangers, try this device when deciding what clothes to keep and what clothes to throw away. Make sure all hangers face the same direction. Turn the hangers upside down each time you wear them, and donate the clothes on the hangers in their original position (not worn) after one year.
Store boots upright.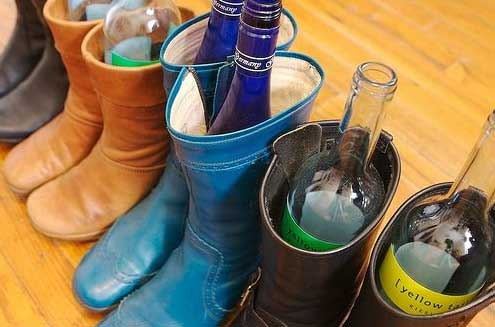 To prevent tall boots from tipping over and losing their shape, stick a wine bottle in each boot to keep it upright. Recycle.
Buy dividers.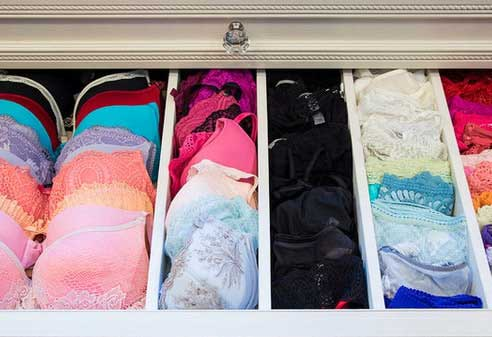 To keep your underwear drawer organized, purchase drawer dividers. They are much cleaner than piles of bras, underwear, and socks, aren't they?