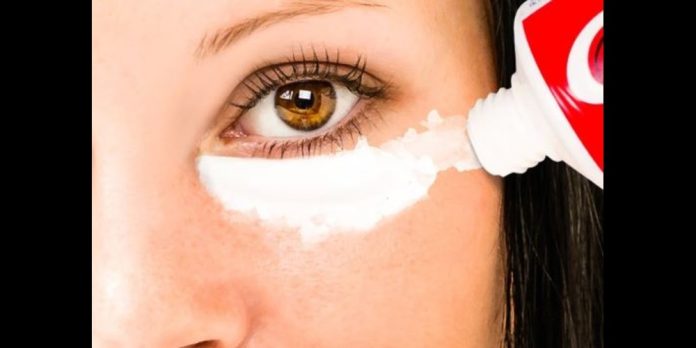 Discover 15 innovative beauty hacks that promise to turn back the clock and leave you looking a decade younger. These budget-friendly tips utilize everyday items to enhance your natural beauty without breaking the bank. Whether you're young or young at heart, these hacks are suitable for everyone.
Enhance Your Lashes Naturally:
For fuller, thicker lashes, consider applying castor oil using an old mascara tube. Witness a remarkable difference in less than a month.
Wrinkle Prevention with Tape:
Combat wrinkles by applying tape to your face before bedtime. Experience an immediate difference in the morning after gently removing the tape.
Rose Hip Oil Magic:
Smooth out wrinkles by applying rosehip oil before bedtime. Wake up to smoother skin, and if you have dry skin, enjoy added moisturization.
Lip Balm for Dark Circles:
Forget expensive eye creams; a natural oil lip balm can be your secret weapon against dark circles. Apply it in the morning before makeup to smoothen eye bags and lighten dark circles.
Green Tea Bags for Refreshed Eyes:
Reduce dark circles and under-eye bags inexpensively with used cold green tea bags. The combination of green tea and low temperature tightens blood vessels, alleviating the appearance of dark circles.
Parsley Mask for Age Spots:
Create a face mask using plain yogurt and fresh parsley to diminish age spots. Regular application for 15 minutes can visibly reduce age spots.
Vitamin K for Dark Circles:
Combat dark circles with Vitamin K cream, available at drugstores or cosmetics stores. Apply nightly and wipe it off in the morning for noticeable results.
Apple Cider Vinegar Toner:
Use apple cider vinegar as a skin toner by applying it with a makeup wipe or cloth. Follow up with moisturizer to prevent skin dryness.
Toothpaste for Blemishes:
Apply a small amount of regular white toothpaste to blemishes, leave it on for a few minutes, and watch redness diminish.
Coconut Oil as Shaving Cream:
Replace shaving cream with coconut oil for smooth legs and a great shaving lubricant, preventing razor burns.
Makeup Removal with Baby Wipes:
Opt for affordable baby wipes as an alternative to expensive makeup remover cloths. Just remember not to flush them.
Peppermint Oil for Plumper Lips:
Before resorting to plastic surgery for fuller lips, try peppermint oil for a quick and fragrant solution. Apply and head out for a night on the town.
Activated Charcoal Teeth Whitening:
Brighten your smile by brushing with activated charcoal. Rinse thoroughly after use for progressively whiter teeth.
Volumize Fine Hair with Dry Shampoo:
For those struggling with fine hair, use dry shampoo to add texture and volume. Enjoy thicker-looking hair that holds styles better.
Brighten Nails with Toothpaste:
Revitalize yellow nails by applying white toothpaste for a few minutes. Rinse off to reveal healthier-looking nails.
Conclusion:
Embrace these unique and cost-effective beauty hacks to unveil a more youthful version of yourself. With simple ingredients from your everyday routine, achieving a radiant and revitalized appearance has never been more accessible. Incorporate these hacks into your beauty regimen and witness the transformative effects. Turn back the clock effortlessly, and let your natural beauty shine through.
image source : tori