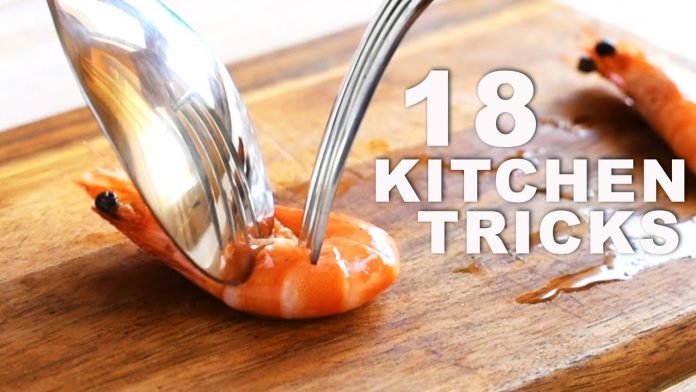 "Invest in what's real. Clean as you go. Drink while you cook. Make it fun. It doesn't have to be complicated. It will be what it will be."
― Gwyneth Paltrow
To be honest, I wasn't a big fan of cooking at the beginning; Things were hard to remember, my kitchen was a total mess and I almost lost my mind. I had crazy thoughts about quitting cooking before knowing that there are certain books and articles that teach kitchen tips and hacks; That totally changed my life! After years of experience, I can say that I earned big knowledge of what I call "KITCHEN INDUSTRY".
Ladies, in the following paragraph I will share with you some of the saving hacks I learnt all the way down to being professional, make sure to jot down everything and why not start collecting your own hacks in a specific notebook?
Feel free to use colorful pens, and maybe draw some of your favorite utensils too!
And remember:
"Cooking is an art and also science." ― Mohith Agadi
Food Conserving
Conserving liquids
Freeze leftover broth, wine or any liquid leftover in an ice cube tray for later use (can be re-used in many soups recipes).
Coffee ice cubes are perfect to cool your drinks without watering down the taste.
If you want your drinks to remain cold, serve them in an icy bowl (store the bowls in the freezer for 12hours or overnight).
For Freezing
Any kind of leftovers can be useful in other recipes, especially vegetables and meat.
Save your herbs: If your herbs are about to go bad, chop them add them to an ice cube tray with some olive oil and freeze (you can also freeze herbs in water by using a muffin tin).
Save your veggies: frozen vegetables are perfect for later soups, store in a safe freezer-container and make sure to let it absorb kitchen temperature when re-using!
Freeze cheese: To get best cheese taste, freeze it before using! (you can also chop it before freezing so you get ready chopped cheese for homemade pizzas).
Keep the Marinade: If you got extra marinade from your previous meal, make sure to use that marinade in other meat and freeze it for later meals!
Ice cream saver: As an Ice cream lover, I advise you to cover your ice cream with cling wrap before sticking it back to the freezer (only to avoid freezer burn)!
For Cleaning
Clean your cutting board: In order to make sure of cleaning your wooden cutting board very well, scrub it with a half lemon full of rock salt and rinse it with hot water (this trick gets rid of all bacteria).
Clean your stainless steel sink: To clean your sink, pour a mixture of distilled vinegar and water in the steel sink and scrub.
Clean your kitchen sponge: Under high temperature, microwave the sponge with a glass of water for a minutes or two (make sure to leave your sponges in the dishwasher to kill all bad smells).
Clean your blender: Cleaning a blender with a sponge is a little bit risky, pour in some water and add some drops of dish soap; pulse twice and rinse. Stay safe!
Random Hacks : 
CLICK NEXT PAGE BELOW TO CONTINUE READING …