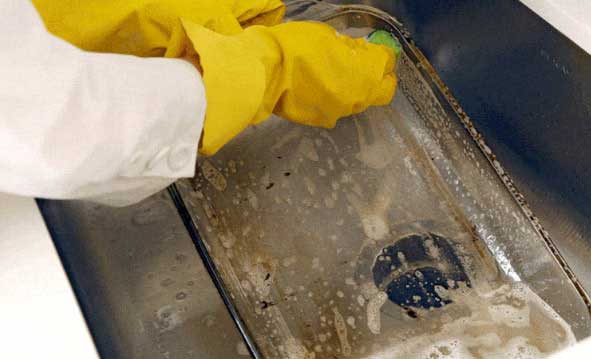 If you're like me, a baking lover, then your baking sheets and dishes are probably in the need for some help. Bakeware gets stained easily, and even soaking them up in warm soapy water doesn't help sometimes. If you want to have sparkly, shiny bakeware again without buying new ones, follow these easy tips.
1. Stainless Steel Baking Sheets
One of the most used baking items in most people's kitchens is stainless steel baking sheets. Consequently, they become too stained and they have more food stuck in them than other bakeware.
If you want to make your baking sheets look new again, sprinkle some baking soda on the surface of the sheet. Then, apply some hydrogen peroxide. Add more baking soda and let it sit for an hour or two. When the time is up, the stains should scrub off easily and quickly. Just make sure to wash and rinse the baking sheet well before putting it away again.
CLICK NEXT PAGE BELOW TO CONTINUE READING …