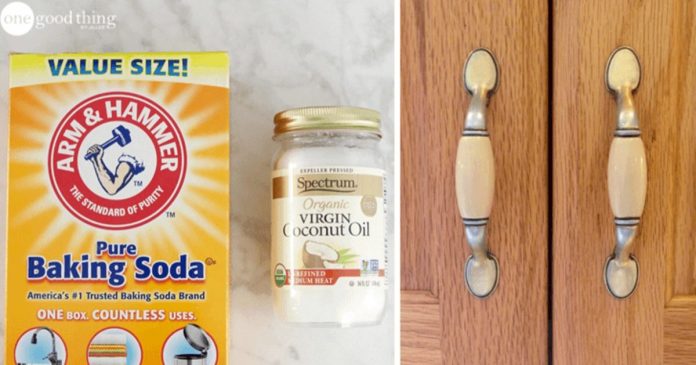 No matter how often you clean your kitchen cabinets, they usually end up being dull and grimy over time, especially with all the smoke, oil, and food residue caused by cooking. Scrubbing your kitchen cabinets doesn't seem exciting or easy to do, but we have a great hack for cleaning your kitchen cabinets, to make your kitchen cleaning routine easier.
You only need two ingredients to tackle your grimy, gunky cabinets. And they are baking soda and coconut oil. The combination of the two ingredients will make the gunk dissolve in a blink of an eye and will leave your kitchen cabinets clean and sparkly again!
Start by mixing one part of coconut oil and two parts of baking soda in a bowl. Then apply the paste on your cabinets with your hands or with a toothbrush. Then using the toothbrush, work the past into nooks, crannies, and the other hard-to-reach places.
CLICK NEXT PAGE BELOW TO CONTINUE READING …