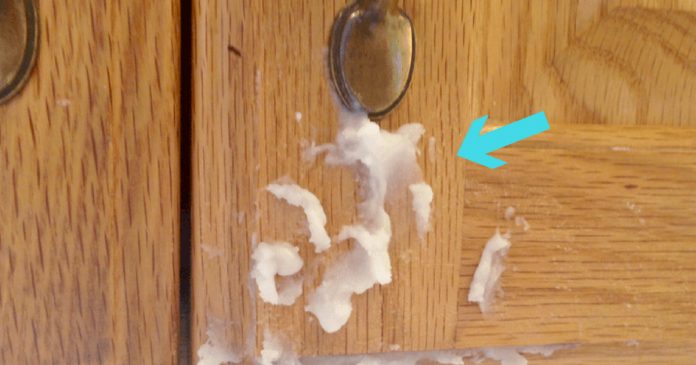 Even when w clean our countertops and kitchen floors repeatedly, we tend to forget to clean our cabinets more often, which makes grease gather in your cabinets. And it's the reason why they look so old.
1. Dish Soap
You can get rid of grease by mixing some water with liquid dish soap. Wipe down your cabinets with the solution using a sponge.  Wipe down the cabinets using a damp cloth.
2. Vinegar
Mix vinegar and water before wiping down your cabinets with the solution using cloths.
3. Ammonia
To remove grease stains, dilute some ammonia with water, then rub the solution into your cabinets. Use a damp cloth to go over the cabinets afterwards.
4. Baking Soda
A baking soda paste is very effective at getting rid of cabinetry stains. You can make it by mixing baking soda with water. Start wiping with a damp cloth after rubbing the paste onto the stains.
5. Oil Soap
Oil soap is very effective at cleaning wood cabinetry and make it look shiny. Plus it doesn't damage your wood and makes it look better instead.