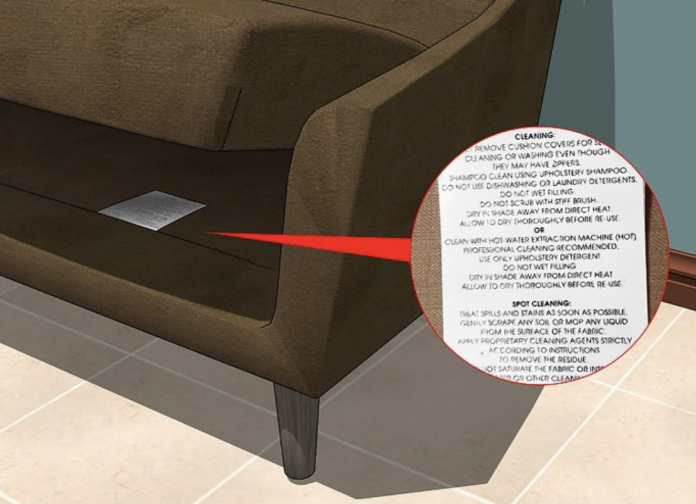 If you bought a microfiber couch, then you know how comfortable it is and why people choose to buy it instead of other couch types, but when it comes to cleaning it, there is nothing harder than that task.
Sometimes getting professional help is recommended but it is also expensive. Use these 6 next tips to clean your microfiber couch by yourself and save the extra cash.
1. Use rubbing alcohol to prevent water spots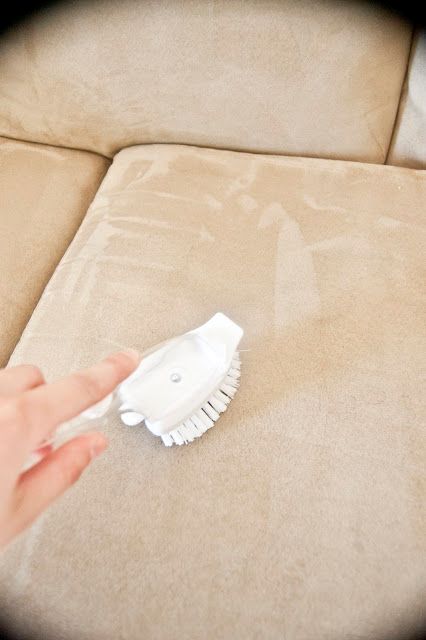 Rubbing alcohol is one of the best microfiber couch cleaners out there because of its quick evaporation property. Pour clear rubbing alcohol in a spray bottle and start spraying the stained areas, then grab a sponge and start scrubbing. Once done, start brushing the couch with a dry cleaning brush to make the fabric feel fresh again.
2. Understand what is safe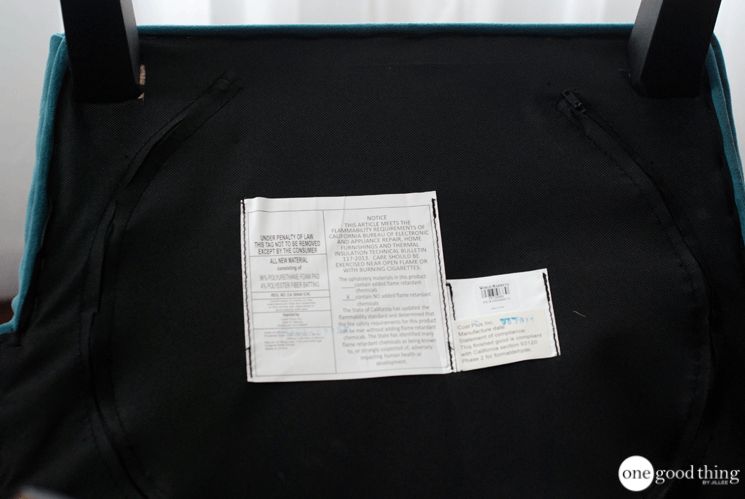 Before proceeding to the cleaning part, make sure to check out the labeling for cleaning recommendations of your couch. Your couch can be labeled as one of these next labels:
X: stands for vacuum only
S: stands for solvent-based vacuum only
W: stands for water-based only
S-W: stands for either solvent or water
If you can't find any recommendations, then use fabric solvent only because that is the most common one.
3. Remove pen, marker, and other difficult stains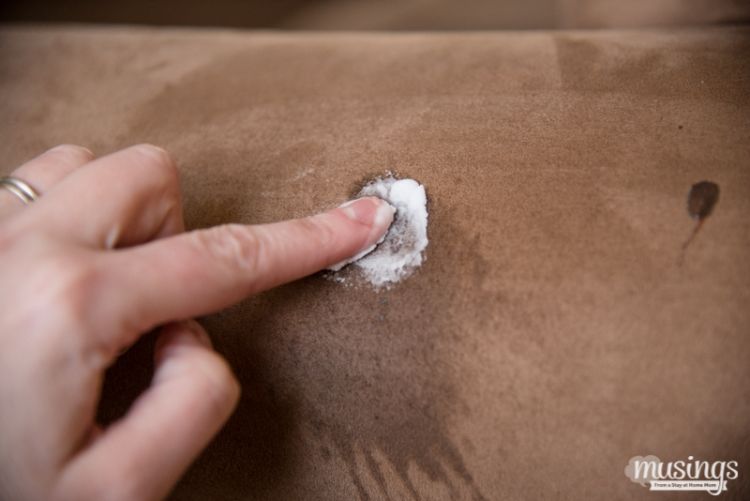 You have to be gentle when it comes to scrubbing stains on a microfiber couch. Make a paste by mixing baking soda with water, then apply it on the stains and start rubbing gently using either a cleaning cloth or simply your fingers. Once done, use a damp rag to wipe the couch and let it dry. Once dried, start brushing the couch to regain its former look.
4. Remove microfiber water stains with a baby wipe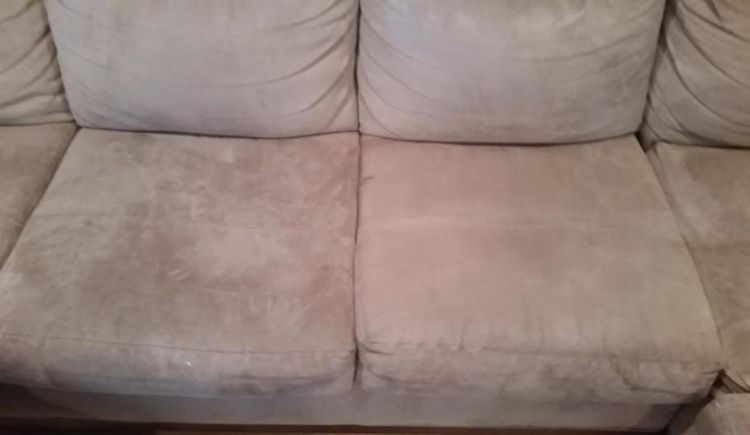 The excess use of cleaners can leave water spots that are quite hard and annoying to get rid of because the spot gets bigger every time you try to clean it. Use baby wipes to get rid of the water spots. Start rubbing over dry water spots until it is fully saturated. Once dry, use a brush to get it back into shape.
5. Eliminate odors from a microfiber couch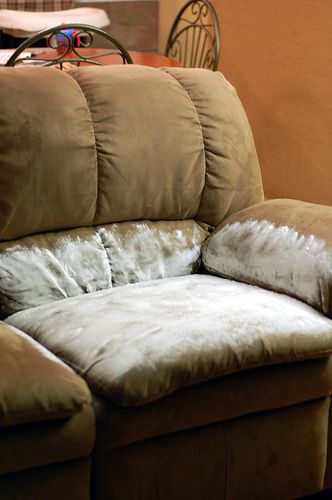 If you have a bad smell on your couch, then you know how bad it can get. Use baking soda to clear this problem because it can absorb the bad smell and gives back life to the couch. Simply start sprinkling dry baking soda on the couch and let it sit for an hour. Once the time has passed, use a vacuum cleaner to get rid of the bad smell and the baking soda.
6. Use a miracle cleaner on your furniture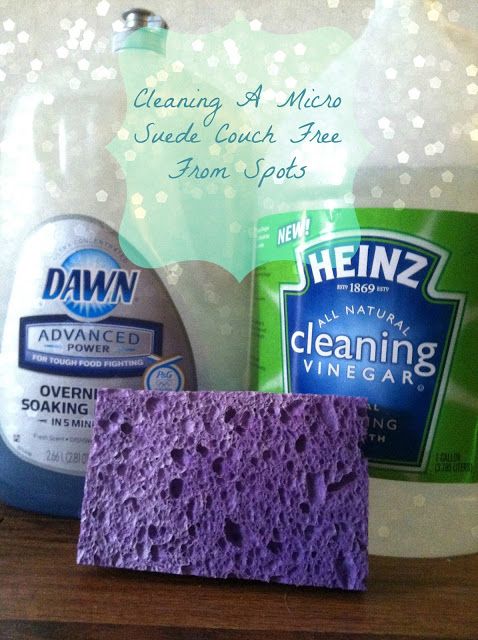 Combine Dawn dish soap with vinegar to clean your microfiber couch if it is labeled as W. If it is, then, fill half a bucket with warm water, then add 3 tablespoons of dish soap and 2 cups of vinegar, and start cleaning the couch using a clean cloth soaked in the obtained solution. Once done, give some time for the couch to dry up and that is it.