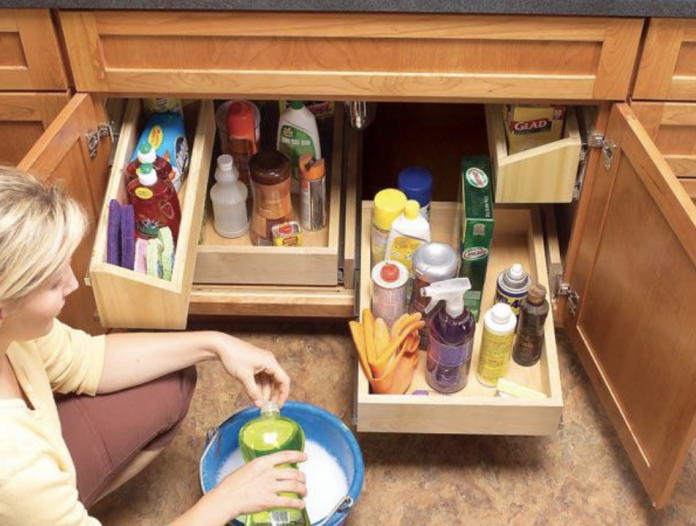 Sometimes when your house does not have a storage room, every empty area counts and the area under your kitchen sink is fit for storage. If your kitchen cabinets do not have any kind of shelves or drawers (like most of the kitchen sink cabinets that exist in this world), then you have a perfect storage space that needs some management. Without further ado, here are 6 ways to manage space under the kitchen sink.
1. Use tension rods to create storage 
Tension rods are a cheap and easy item to get that can help you manage the space under your kitchen sink cabinet. Simply install two tension rods to create a shelf that can hold wire and plastic baskets and you will have storage that can be easily accessed.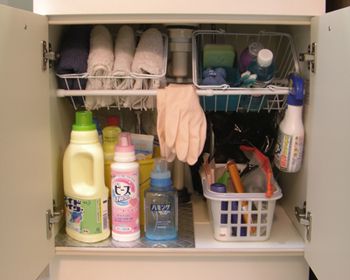 2. Get lazy and spin
Getting the items in the back of the cabinet requires some physical efforts, but you can avoid messing up the place and tiring yourself by using a Lazy Susan to spin things around and easily get to things you want.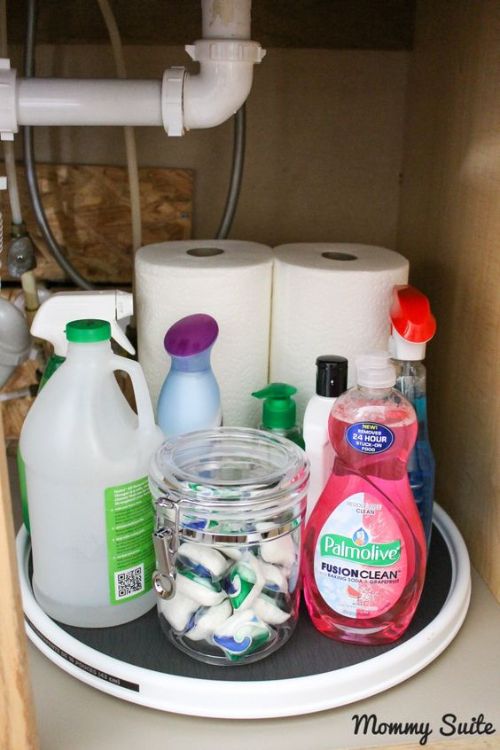 3. Install Command hooks to hang things up 
Vertical space is important in the interior of any kitchen cabinet door. Simply use a command hook to hang items without damaging your cabinet and reaching items easily without damaging the cabinets. This method will give you instant access to items right after you open the cabinet's door(s).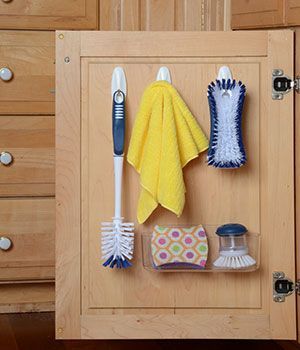 4. Create custom storage with dollar store baskets
If you can use power tools comfortably, then build a custom shelve that can fit under your sink and hold your baskets. You will create a nice looking shelve that will add up many storing possibilities you didn't have before.
5. Use containers you already have 
You don't need to get new containers to make some space under the kitchen sink, simply use containers you already have and save up some cash and create a unique look by using a variety of containers that sit around in your house without any use.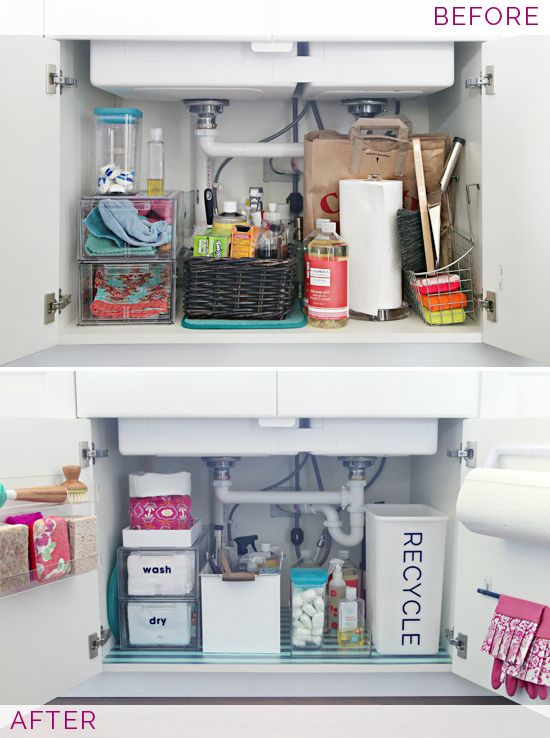 6. Carry a cleaning bucket 
Keep your most used cleaning products in a bucket to quickly grab them whenever you need them.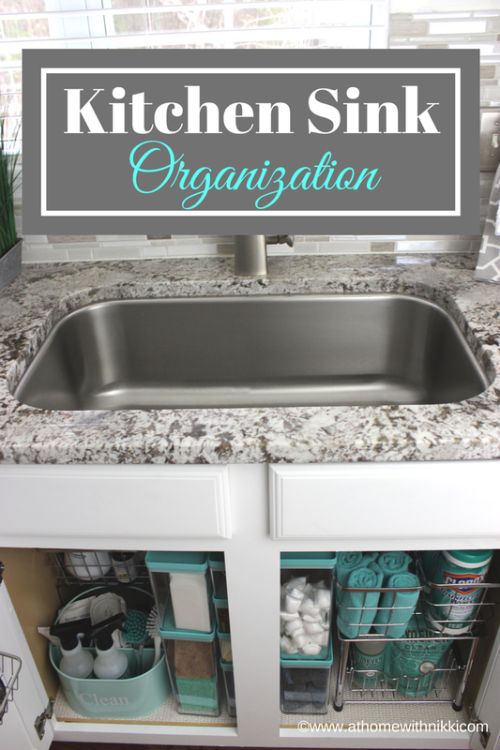 7. Hang paper towels 
Paper towels are lifesavers, but they don't fit in the kitchen because there is not enough space for them. To solve this, simply install a paper towel holder under the kitchen sink and hang your paper towels off the container to save some space.